History of Innovation Series - Part Three
Christchurch in the 21st century
History of Innovation Series - Part Three
Christchurch in the 21st Century: From Space Research to Advanced Prosthetics
Post-quake Ōtautahi Christchurch is a hotbed of innovation with particular strengths across four key Supernode sectors. For the final part in a series on innovation in the area, ChristchurchNZ meets some of the players driving change, including companies and researchers pioneering new technologies and solutions.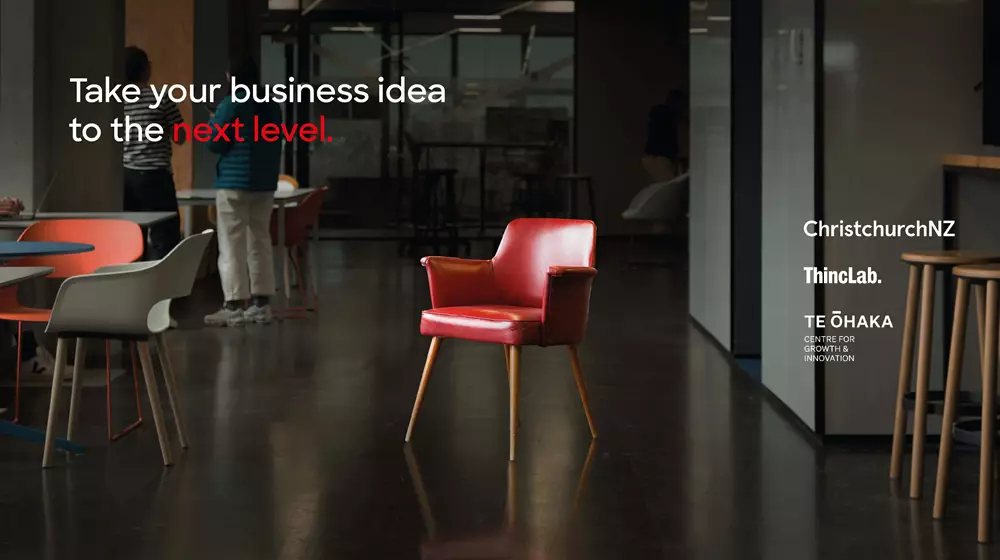 Aerospace and Future Transport
Dr Sarah Kessans wants to grow microorganisms in space to provide food, fuel and other necessities for life beyond earth.
It may sound like science fiction, she admits, but the University of Canterbury academic is already working on sending biological experiments into space. This year, a satellite payload developed in Christchurch will be blasted into low-earth orbit aboard a SpaceX Falcon rocket. Called Lucy after The Beatles' song 'Lucy in the Sky with Diamonds', the payload will contain equipment to crystallise proteins and monitor their growth. And that needs to be done in space, Kessans says, because some proteins will not crystallise on Earth.
The crystals will then be used to determine the structures of the proteins at an atomic level. Understanding the structures of proteins involved in disease could lead to major breakthroughs for health researchers, Kessans says.
"If we're crystallising proteins that are involved in diseases we can understand how to develop better drugs or we can understand how to combat antibiotic resistance and that sort of thing — it's pretty amazing."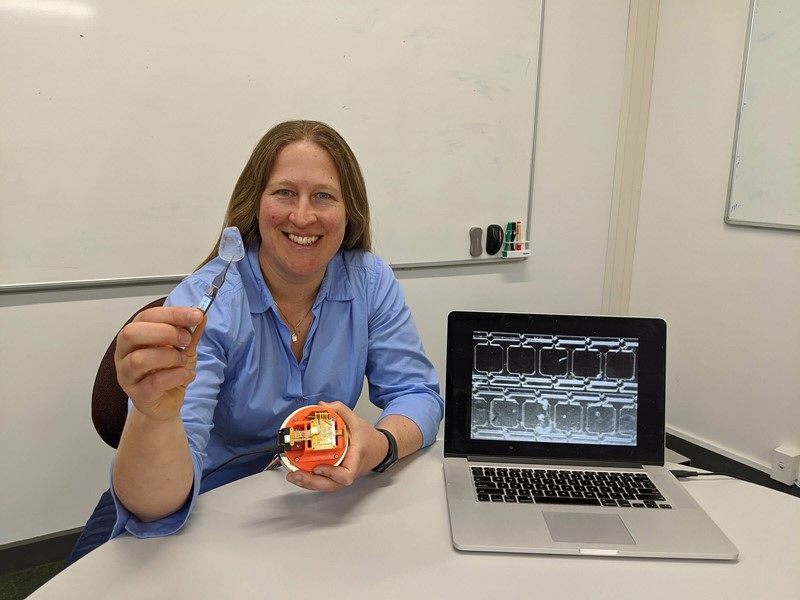 The first launch will mainly be to test the technology, but Kessans hopes to undertake future launches to test more experimental proteins and, eventually, to try and grow living things like algae and fungi.
We've got this really incredible resource to be able to get things to space," Kessans says. "We really have an opportunity to do something big here, so it's really exciting to be at the forefront of that."

Dr. Sarah Kessans
Kessans has high hopes for the aerospace sector in New Zealand, and Christchurch specifically. About a dozen local companies have been involved in the development of the satellite payload, she says, proving the engineering and manufacturing base is here already. There are also launch companies like Rocket Lab and Christchurch-based startup Dawn Aerospace which is developing 'spaceplanes' to launch satellites in a more sustainable and scalable way than traditional rockets.
"We've got this really incredible resource to be able to get things to space," Kessans says. "We really have an opportunity to do something big here, so it's really exciting to be at the forefront of that."
Food, Fibre, and Agritech
Imagine a pavlova, but instead of egg whites the protein is derived from leafy, green plant matter. The iconic Kiwi desert was the first food product Lincoln-based startup Leaft Foods made with their leaf protein extract — and it was pretty good, apparently.
Leaft was founded by prominent dairying couple Dr John and Maury Leyland Penno, a co-founder of Synlait and former Fonterra executive respectively. The couple had ambitions to create a business with the potential to launch a significant new industry with both environmental and economic benefits, tapping into the global trend towards plant-based proteins.
Ross Milne, general manager at Leaft, says the startup is currently working on extracting the leaf protein economically using new and existing technologies. The extracted protein is a white, tasteless, odourless powder, making it a perfect ingredient to add to existing food. Nutritionally it is high quality, Milne says, and it helps reduce livestock emissions.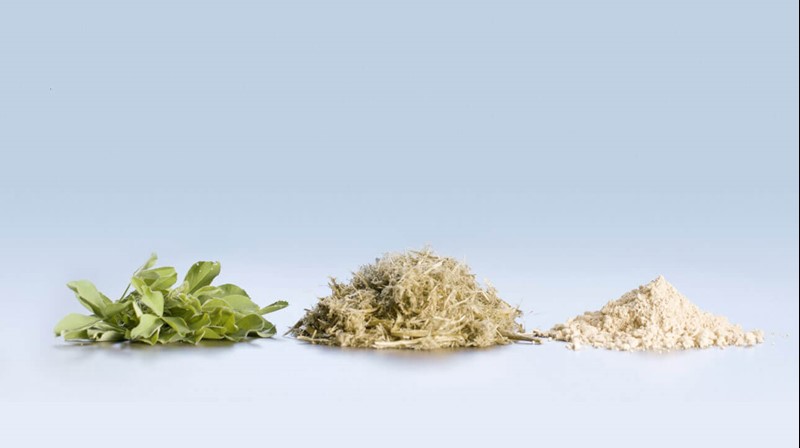 The protein is extracted from leafy plants farmers are already growing, and silage produced as part of the process has a lower, optimised protein level.
"We're able to reduce the emissions from that system because we're taking the excess protein out," Milne says.
The company plans to work with farmers to provide them with an additional revenue source, make farm systems more sustainable and develop the plant-based protein market in New Zealand. Canterbury is the ideal location to be based, Milne says, as the region is already at the forefront of food and fibre production.
Along with major players like dairy company Synlait and seed company Cropmark Seeds, the region is home to numerous agritech innovators, such as New Zealand Natural Fibres, a Christchurch company which has imported machinery to commercially process hemp stalks into fibre to create a range of new products.
Health tech and resilient communities
Christchurch company TASKA Prosthetics makes one of the most advanced prosthetic hands on the market and the only waterproof model. Designed to be robust, the TASKA Hand allows amputees to rediscover the activities they love.
"Compared to the current industry user experience levels, we can just do so much better with our product," TASKA chief executive Jamie Cairns says.
"You can see a direct benefit to users through this technology and through what we're doing, so it's not exactly difficult to motivate staff."
TASKA was founded by Mat Jury, an engineer and inventor. In 2008, Jury had a mountain biking accident, breaking both his arms, elbow and wrist. The experience inspired him to make a better prosthetic hand, to truly meet the requirements of users.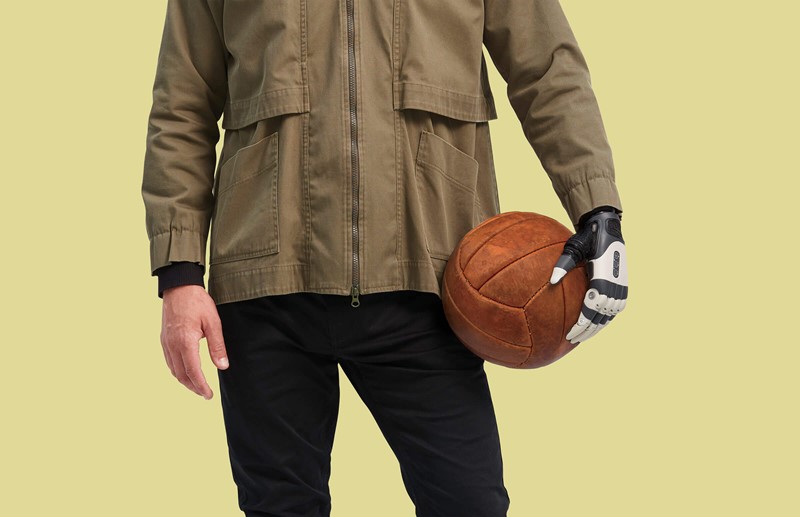 Cairns started with the company in 2018 when there were just eight employees. There are now over 50, TASKA is about to open a second office in Munich and the company is exploring other possible products, including other upper limb prosthetics. It is also active in the R&D space, working with overseas researchers who have been exploring control mechanisms, including direct interfacing with the nervous system and adding sensory feedback from prosthetics.
It's actually quite humbling that we've managed to form this bit of a reputation in the R&D space and it's us that's being approached."

Jamie Cairns - TASKA chief executive
"It's hugely exciting," Cairns says. "It's actually quite humbling that we've managed to form this bit of a reputation in the R&D space and it's us that's being approached."
Christchurch has a flourishing health tech sector, although Cairns describes it as something of a hidden secret. TASKA has its assembly plant and offices in Riccarton where the hands are put together from 500-odd parts, many of them highly specialised, before being exported around the world.
Other leading companies in the Supernode include MARS Bioimaging, which has developed a revolutionary new 3D colour medical scanner drawing on technology developed at CERN, the European Organisation for Nuclear Research, and Medsalv, a sustainability-focused company which allows medical devices to be reused.
High tech services
From pioneering radio communications company Tait Communications and leading games developers like CerebralFix, to Orbica, a newer firm which has developed artificial intelligence solutions for problems like wilding pines identification, Christchurch has a vibrant high tech sector. The University of Canterbury and other education providers ensure a pipeline of talent while the affordability and livability of the city make it an attractive place for young companies to set up shop and take risks.
One firm making waves is Onside, a company based out of the EPIC building in central Christchurch which has developed a digital check-in solution for rural properties.
Founded in 2016, the startup has grown rapidly, gaining thousands of users across the country and raising millions in capital — it also has plans to officially launch overseas in early 2021.
Users check-in to properties via the Onside app, which connects them with property information, including notable hazards, as well as providing a chat room to stay in touch with the manager or other people on-site. For property managers, the app helps them keep track of who is on their site and assists with health and safety compliance.
Co-founder Ryan Higgs says the company also utilises powerful algorithms to help optimise testing for biosecurity threats, something Onside was recognised for in 2020 with a win in the New Zealand Biosecurity Awards.
The more people sign up, the more powerful the network effect is.
A map showing where registered properties are reveals big clusters in Marlborough, Mid Canterbury and the Hawke's Bay. Higgs says use surged after Covid-19 as people wanted an effective way to track who was coming onto their properties.
"We think there's a massive problem to solve in terms of creating a rural network," he says.
Christchurch's Innovation Ecosystem
Since it was established in May 2019, startups supported by Te Ōhaka Centre for Growth and Innovation have attracted more than $5 million in early stage investment.
A collaboration between ChristchurchNZ, Ara Institute of Canterbury and Ministry of Awesome, Te Ōhaka offers a nine month incubation programme for startups with innovative solutions and global potential to help develop their business and secure investment.
Our goal is to put Christchurch on the map and to be the number one city for startups and innovation," 

Marian Johnson - Ministry of Awesome chief awesome officer
"Our goal is to put Christchurch on the map and to be the number one city for startups and innovation," Ministry of Awesome chief awesome officer Marian Johnson says.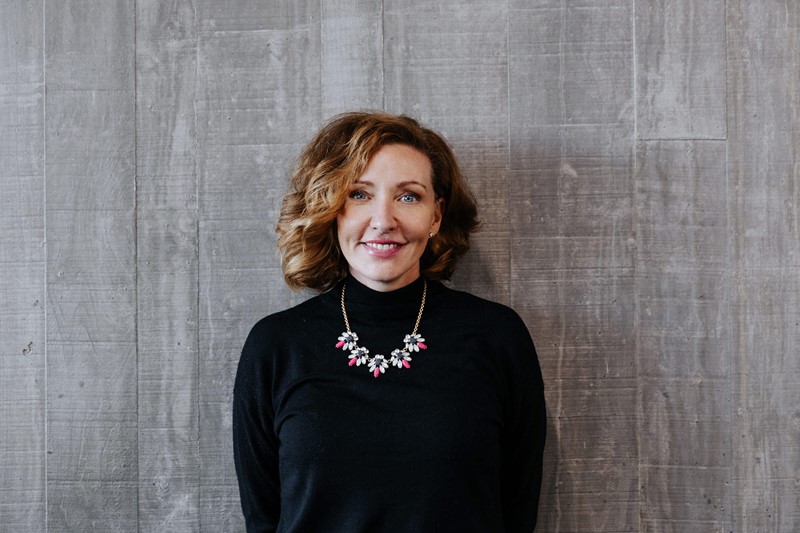 Partly, a young company addressing a data gap in the global auto parts industry, and Ngārie Scartozzi, the innovator behind eClean Envirotech, which is creating bioreactors to help clean up freshwater pollution, are among the beneficiaries to date.
Johnson says about 20 startups are currently going through the programme, which includes access to the ambitious Ara student community, research and development support, mentorship and a startup headquarters in the Te Ōhaka building. Being around other startups means founders and their teams are part of a community that learn and grow together — not to mention being spurred on by each other, Johnson says.
Where once entrepreneurs may have moved elsewhere in New Zealand to pursue their dreams, Johnson says the work done by the Ministry of Awesome to support startups and tell their stories has helped create an innovation ecosystem in the city.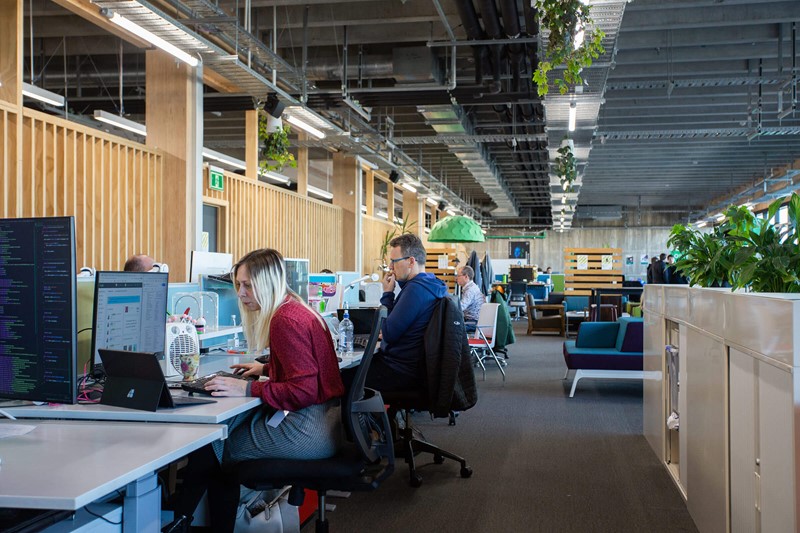 Three years ago, the organisation was being approached by a startup founder with a viable idea maybe once every three or four weeks. Now Te Ōhaka fields about three or four applications a week to their incubator, Johnson says.
"The minute we identified high growth startup successes in Christchurch and the existence of a dynamic innovation community, talent began to come out of the woodwork," she says.
"Three years later, here we are really knocking it out of the park."
ThincLab Canterbury, based in the University of Canterbury Centre for Entrepreneurship (UCE), is another incubator helping build an innovation ecosystem in the city.
Since 2012, UCE director Dr Rachel Wright has been running the Summer Startup Programme, currently a 10-week intensive course supporting budding University of Canterbury entrepreneurs to develop their business idea.
"We've had a number of stellar startups come out of the programme," she says, including the likes of Vxt, a company revolutionising voicemail, and Medsalv, which is slashing waste by reprocessing medical devices.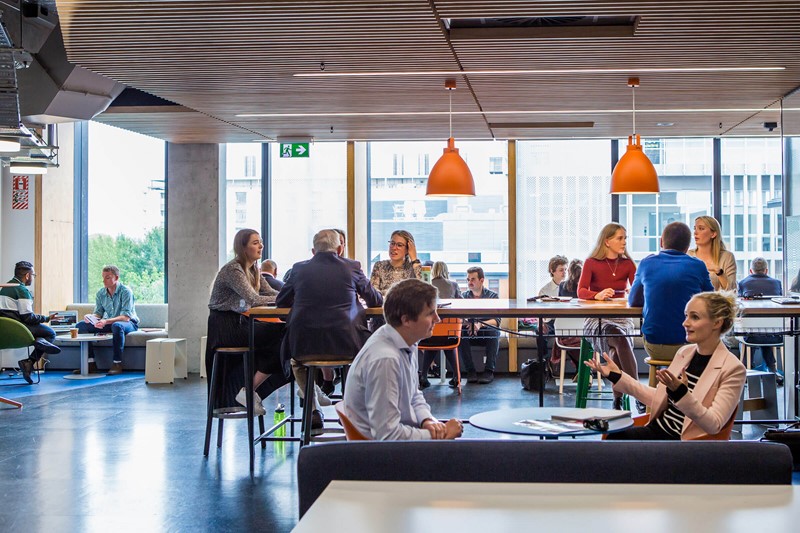 But post-quake, Wright says Christchurch was focused more on recovery and infrastructure; it was losing ground to Auckland and Wellington in terms of building a startup culture.
"There was no funding for founder incubators in the South Island, so we felt like if we didn't get something started we were constantly going to be behind."
In 2018, Wright drew on a longstanding relationship with the University of Adelaide's business school to form a local version of its ThincLab incubator, sharing resources, mentors and access to investors in Australia.
The incubator, based in the Rehua building at UC, provides intense, focused business support to companies, including startups devoted to commercialising research from UC and other tertiary institutes.
We're all about accelerating growth as fast as possible for these companies to help them get to the next stage to grow revenue and grow jobs."

Dr. Rachel Wright - UCE director
"We're all about accelerating growth as fast as possible for these companies to help them get to the next stage to grow revenue and grow jobs."
ThincLab also connects students and companies with internships. This is important, Wright says, to develop a vibrant startup ecosystem — for young people to see it as a viable career option.
And while she was worried about Christchurch losing ground to other New Zealand cities, the establishment of business incubators like ThincLab and Te Ōhaka has turned that trend around, as has the success of other innovative companies started or based here.
"In the last 18 months things have dramatically changed," Wright says.
"The likes of TASKA, Seequent, it's completely different.."