Business
Aerospace and Future Transport
The future Is ... Up There
With clear airways, proximity to international air and sea ports, and access to infrastructure and talent, Ōtautahi Christchurch is a hub for aerospace and future transport innovation - the opportunities and growth are endless.
A mix of start-ups and entrepreneur-driven companies are fuelling the transition from fossils to renewable, improving the way we move, and using data to create a better future that is out of this world.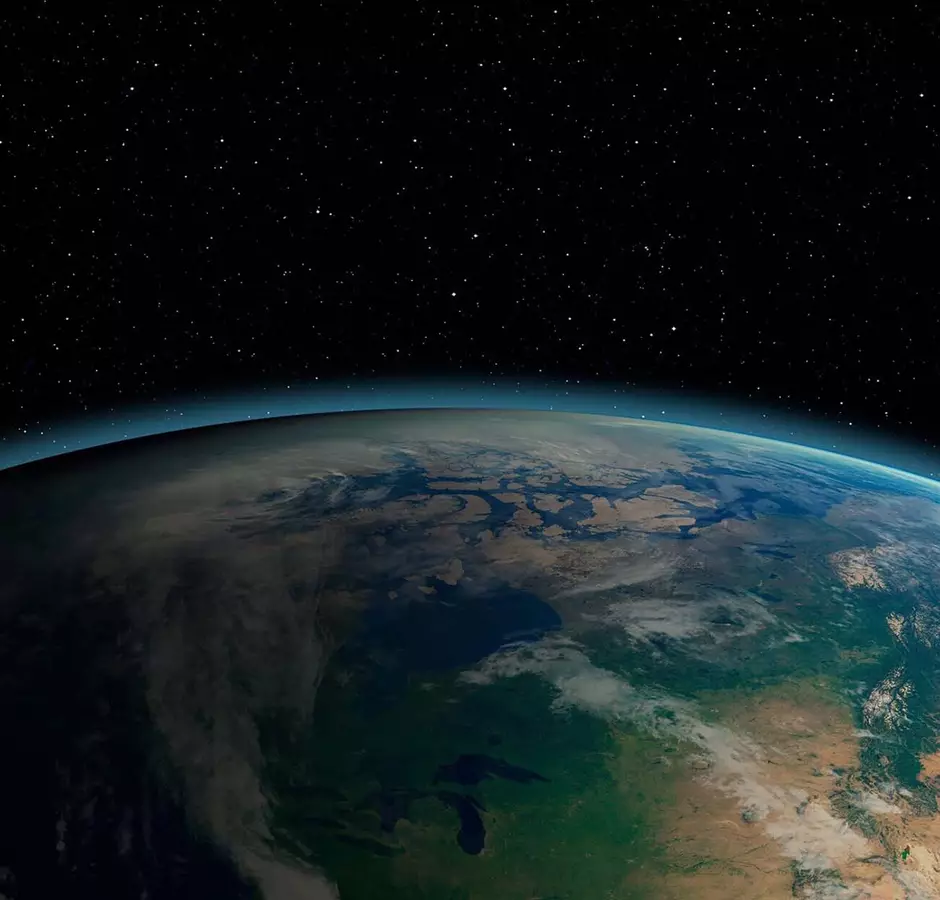 Aerospace Opportunities Take Off In Christchurch
In 2022 the Government developed a new Aerospace Strategy to help build a globally-competitive sector by 2030. Much of that growth is concentrated here Christchurch, due to the city's geographically advantageous position and thriving aerospace community. We caught up with three innovators making their mark on the industry and encouraging others to join them.
Opportunities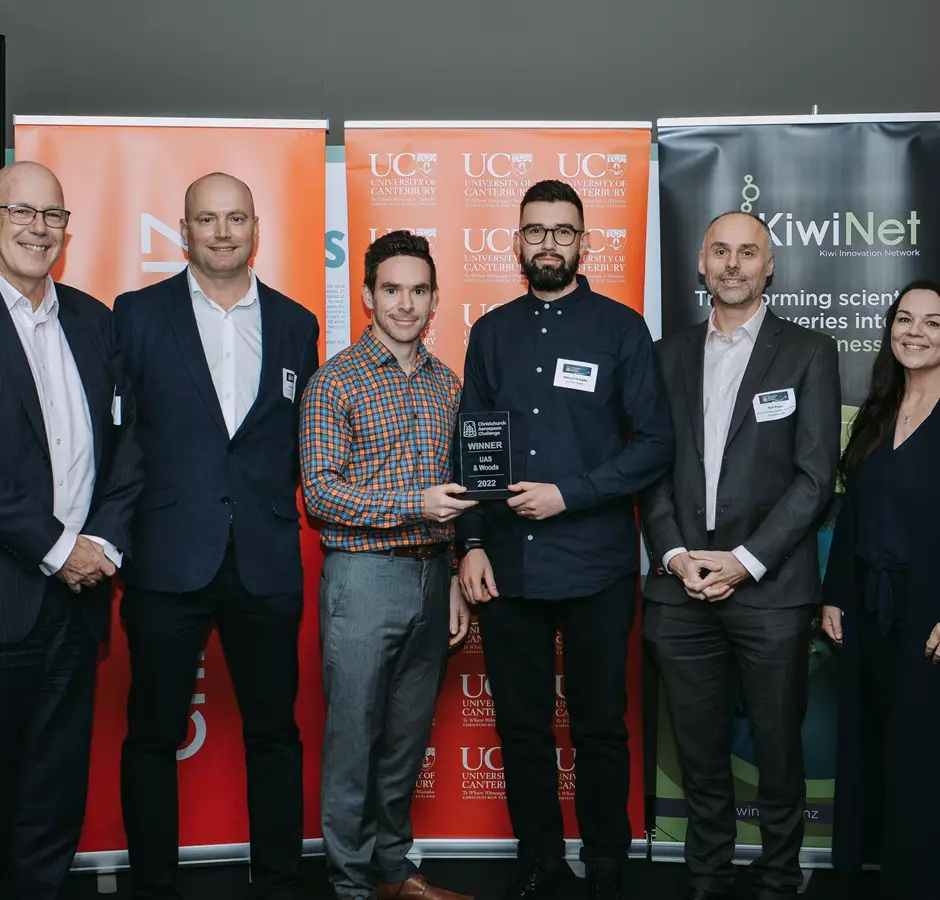 Christchurch Aerospace Challenge Winner Announced
The winner showcased the rising talent working on aerospace innovations across New Zealand with a focus on aerial imagery technology.
Read About Their Solution
Christchurch - An Aerospace Hub
With a current global value of $360 billion, estimated to increase to $2.7 trillion by 2050, the aerospace and future transport space is bright. New technologies are significantly lowering barriers to entry, while digital transformation and IoT-fuelled demand for space and satellite services is rising.
Canterbury has the perfect geography and airspace for testing innovative aircraft and autonomous solution prototypes, and is home to the best in engineering, tech and precision component manufacturing. The economic impact here is already estimated to be between $100m and $1bn.
New Zealand's space economy alone was valued at $1.69 billion in the 2018/9 financial year, employing 12,000 people. Christchurch was the first region to develop an aerospace sector plan, tapping into New Zealand's prime spot as number one of eleven launch-capable nations.
The talent is here too, with nearly a third of national aerospace engineering graduates, and nearly a quarter of engineering, coming from Canterbury universities. We are a playground for ambitious people, where you can grow new ideas, new skills, and new connections.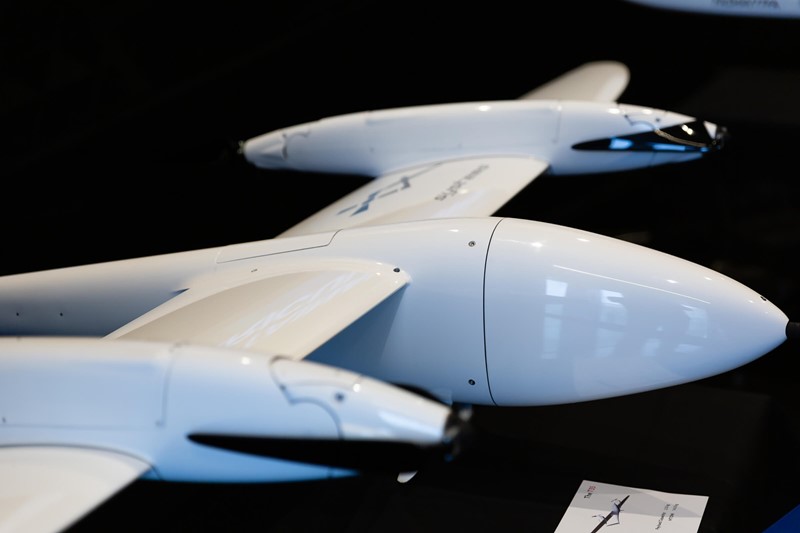 Organisations Fuelling Aerospace And Future Transport 
Dawn Aerospace's mission is to enable the next generation of space users by providing dramatically more scalable and sustainable ways to access and move around in space. The company is a leading supplier of turnkey green propulsion systems for NanoSat, MicroSat, ESPA, and ESPA Grande-class satellites and is developing suborbital and orbital rocket-powered planes that operate much like a fleet of aircraft, taking off and landing horizontally at airports.
Kea Aerospace are developing an unmanned high-altitude solar aircraft, capable of capturing high-quality and cost effected image data. Once complete, their fixed-wing aircraft would be the largest aircraft of its kind in the Southern Hemisphere.
Tāwhaki Joint Venture
Tāwhaki is a commercial joint venture between the Crown and mana whenua for Kaitorete – Te Taumutu Rūnanga and Wairewa Rūnanga. Tāwhaki owns 1,000 hectares of land at Kaitorete (a short 50 minute drive from the Christchurch International Airport) and has a dual kaupapa of both healing and rejuvenating the unique whenua at Kaitorete and advancing Aotearoa's aerospace industry.
Tāwhaki are developing aerospace and R&D facilities (which includes Aotearoa's first Space Port), and companies such as Kea Aerospace and Swoop Aero are already making use of the facilities and flying from Kaitorete.
Skybase's innovative autonomous solutions aim to minimise human error from aviation. Working predominantly in the Beyond Line of Sight (BLOS) field, Skybase sees massive potential in the unmanned aviation sector – from safer aerial mapping to airborne surveillance services. They see Canterbury as an unrivalled testing ground for their ventures.
Wisk is a self-flying, electric aircraft that rises like a helicopter and flies like a plane. Pioneering an entirely new way to fly, Wisk has testing and operations based in Canterbury, with certification work under way to bring the first air taxi service to market in NZ. Wisk is the first step towards everyday flight.   
Orbica specialises in using geospatial data to create solutions and products to make sense of information. Their expert team are pioneering geospatial artificial intelligence, and recently set up an office in Germany after winning a German drone analytics challenge.
Fabrum undertakes research and development through to manufacture and commercialisation of niche components, cryogenic systems and industrial composite solutions . Fabrum's international aviation and aerospace development projects are shifting the transition from aviation fuel to liquid hydrogen by creating total end to end solutions for hydrogen liquefiers through to on board fuel tanks.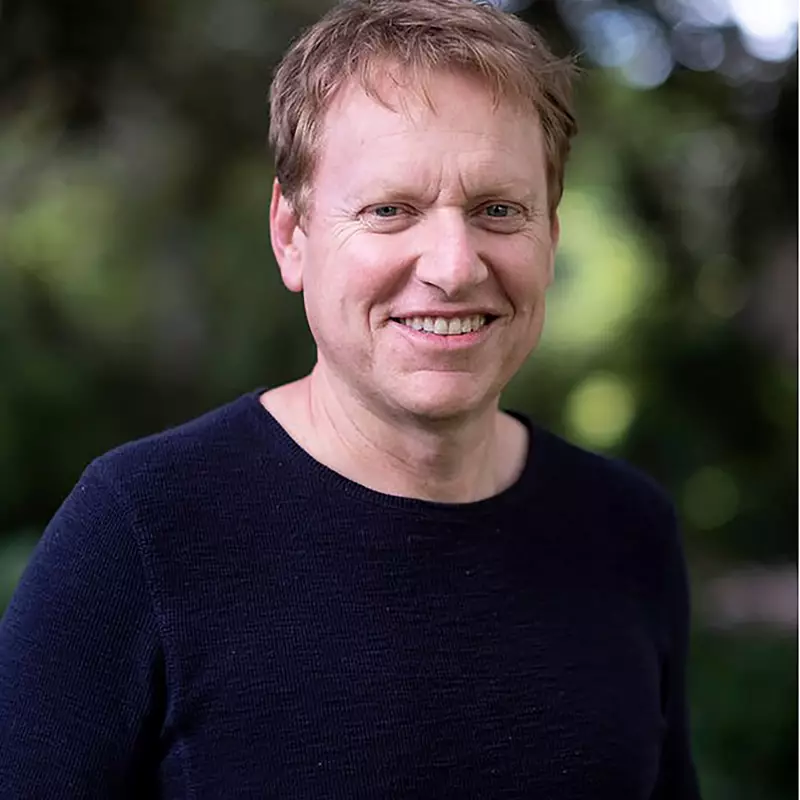 Our city is an ideal technology test bed for atmospheric and terrestrial projects.  Christchurch's aerospace ecosystem is building momentum and projects are starting to flourish.  Christchurch is a gateway to the Antarctic and soon will be a gateway to space.

Mark Rocket, Kea Aerospace
Innovation Ecosystem Support
Aerospace New Zealand is an industry body that promotes the interests of the New Zealand aerospace community including aviation, space flight, rocketry, manufacturing, engineering, geospatial mapping, data analytics, education, training, and services. Aerospace New Zealand works with a number of regional organisations. Christchurch was the first region to have a formally established aerospace organisation.
Christchurch-based SpaceBase is focused on democratising space for everyone by co-creating a global space ecosystem to serve entrepreneurs in the space industry. They provide access to training, networking and investment opportunities, as well as technical services.
University of Canterbury student-led club, rocket design and launching competitions, industry speakers.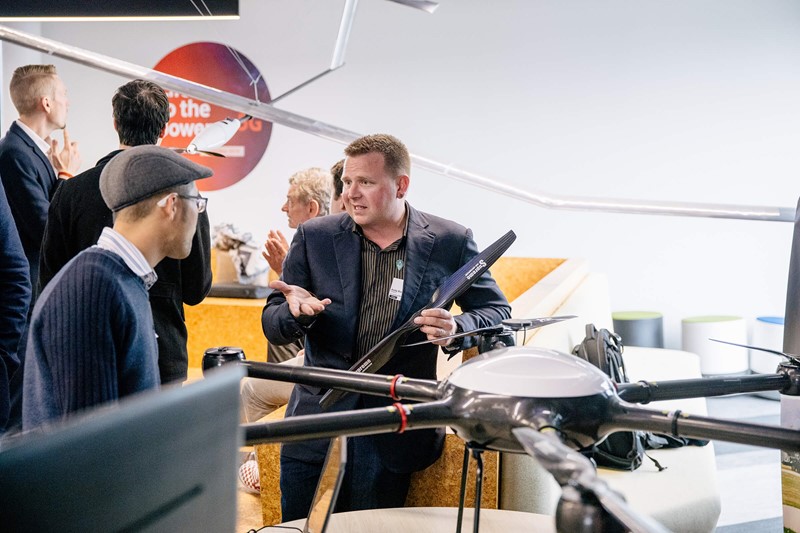 Access To Talent: Graduate Flows
Canterbury tertiary institutions excel in the following Aerospace and Future Transport-related programmes, with the following graduate flows as a percentage of national:
Science – Mathematics 14%
Networking and Cloud computing 18%
Science – Chemistry 18%
Mechanical Engineering  19%
Manufacturing Engineering  21%
Science - Earth Science   23%
Science – Physics   24%
Engineering and Related Technologies not elsewhere classified   34%
Chemical Engineering  37%
Connect With Us
ChristchurchNZ's business and investment team are a knowledgeable mix of professional, strategic thinkers with diverse skill sets. They love identifying opportunities and building relationships to make positive, impactful outcomes for both stakeholders and the city of Ōtautahi.
Emma Renowden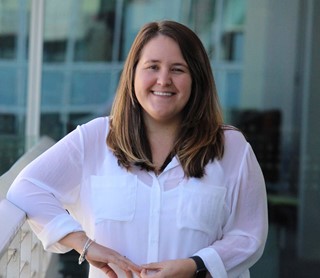 Emma is an experienced strategic partnerships manager who is passionate about the role of innovation and technology in addressing some of the world's most significant challenges. In her role at ChristchurchNZ, Emma is responsible for developing an ambitious city strategy for the Aerospace sector, with the goal of harnessing the economic opportunities it presents.
Emma Renowden
Aerospace Cluster Lead