Business
Business Clusters
Our Business Clusters
Global Growth Opportunity
A test-bed for innovation, Christchurch is a city inspired, the place for future-focused, sustainable businesses and people who want to do things differently. We are leading the way in global health tech, aerospace and future transport, food fibre and agritech, and hi-tech solutions. These strategic strength sectors, are supported by progressive ecosystems connecting enterprise, education, and government.
The future is bright and full of possibilities for everyone. Come join us.
The Big Picture
Clusters are sectors with strong global growth opportunities where the region has existing strengths and capabilities. Christchurch has catalysed strong eco-systems around each Cluster, aligning and connecting students, iwi, education providers, industry, and government to accelerate opportunities and growth.
This is about a progressive, prosperous and sustainable future. Clusters are facilitating an innovative mindset among our population, our education sector and our industries, aligning talent and education goals, and encouraging cross-sector collaboration.
The talent pipeline to support is geared up and growing. Canterbury hosts three world-class university campuses in the top two per cent in the world, and the largest ITP in the South Island, offering programmes ranked in the top 100 globally.
With world-class opportunities for work integrated learning, pathway programmes, joint ventures, increased innovation and R&D, and talent and business attraction, Clusters are transforming and future-proofing the Canterbury economy to stay globally relevant.
Connect With Us
ChristchurchNZ's business and investment team are a knowledgeable mix of professional, strategic thinkers with diverse skill sets. They love identifying opportunities and building relationships to make positive, impactful outcomes for both stakeholders and the city of Ōtautahi.
Emma Renowden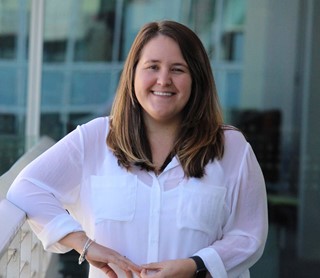 Emma had been working in the non-profit sector for 10 years before joining ChristchurchNZ, primarily focused on disability and health innovation. A career highlight was working on a multi-million dollar global challenge run with Toyota, designed to revolutionise mobility devices for people with lower limb paralysis. Emma has always loved supporting innovators, especially those that help people, so her ChristchurchNZ role ticks all right the boxes.
Emma Renowden
Cluster Specialist, Aerospace & Health Tech