What's On
Ōtautahi Christchurch is a city of world class sports, of blooming gardens, of daring street art, and inclusive communities that forge change.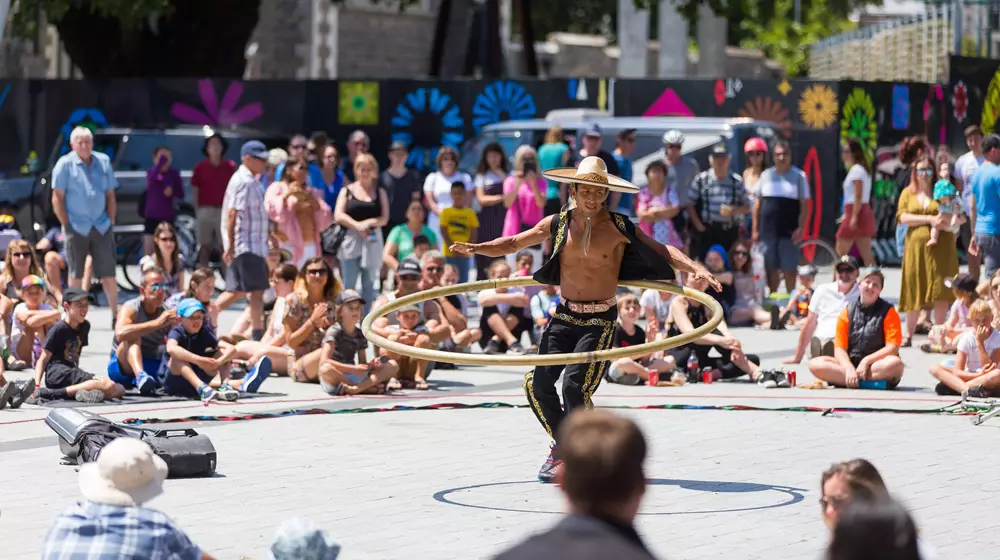 Bread & Circus
13 - 29 January 2023
Summer in Otautahi Christchurch – aaah, is there anything better? Sun's out, the trees are green and the buskers are back! Get ready for magic and mayhem. Discover our top picks.
Explore Bread & Circus
16 – 18 June 2023
Cirque du Soleil's CRYSTAL
Cirque du Soleil's CRYSTAL is coming to Ōtautahi Christchurch from Friday, 16 June to Sunday, 18 June 2023 at Christchurch Arena. This unique production combines stunning skating with acrobatic feats that defy the imagination. Watch as world-class ice skaters and gymnasts take to their new frozen playground with speed and fluidity as they challenge the laws of gravity with never-before-seen acrobatics.
There are no events for your selection.
{{eventsMonth[0].displayMonth}}