Business
Health Tech Student Case Study
Eve Ji
Less pressure. New opportunities.
International student Eve Ji's decision to study in Christchurch resulted in her dream job at Pegasus Health.
A New Path
Yiheng (Eve) Ji's parents felt the competitive Chinese education system might not be the best fit for their daughter. So they made the decision to send 17-year-old Eve to Christchurch to attend Middleton Grange School and she stayed on to get a Bachelor's Degree in Public Health at the University of Canterbury. An internship in the final year led Eve into a permanent role with Pegasus Health.  
For Eve, starting her overseas learning in high school was a bonus. "Language is one bonus of starting at high school but I also felt a sense of belonging. Middleton Grange is a smaller school that organised a lot of international student activities." 
When the school organised a career evening, Eve learned about the study opportunities at the city's three tertiary institutes. Christchurch has more than 150 top quality schools - including three university campuses in the top 2 per cent in the world and the largest institute of skills and technology in the South Island. 
She chose the University of Canterbury. "In the first year, I wasn't too sure what I wanted to do. I was trying different subjects such as Spanish, statistics as well as early childhood education." 
Then Eve took a health sciences paper which had 10 lecturers from different areas of health and this confirmed her decision to do a Bachelor of Health Sciences with a major in Public Health. 
Starting a Health Tech Career
Eve Ji
Easy Transition to Work
Health Tech and Resilient Communities is one of the four Business Clusters identified as industries where Christchurch and Canterbury have the opportunity to see huge global growth. 
Richard Sandford, General Manager of Innovation and Business Growth at ChristchurchNZ says the Business Clusters present exciting opportunities for international students.  
"We are developing strong communities around each of these Clusters where students can explore the opportunity to easily connect with innovative businesses working on the world's biggest challenges," Richard says. "We're bringing industry and students together through our very connected community." 
In the final year of her degree, a lecturer recommended she take up an internship paper. She was placed into a 60-hour internship at Pegasus Health and when she completed this was offered a job.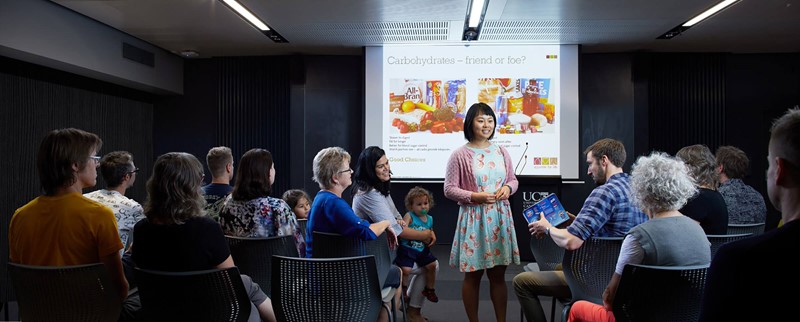 Today, Eve is an administrator with the population health team.  
One of the programmes Eve works on is called Appetite for Life. It's a six week programme to inspire people to develop healthy lifestyle habits. Eve is a facilitator of the programme for the Chinese community.  
"I'm really passionate about doing something health wise for my own community." 
An Open and Diverse City
Eve's supervisor Bronwen King says Eve has fitted in easily. "Pegasus Health embraces diversity so we were really happy when Eve came to us as student from University of Canterbury. Her strengths are her intelligence, her sense of humour and her work ethic. She is totally reliable, dedicated to our values and a good team player." 
Bronwen says diversity always enriches a workplace. "International students and workers bring other perspectives and other characteristics that broader perspective and world views." 
She says internships give employers a chance to meet young graduates and test their working abilities. 
Eve bikes to work everyday through Hagley Park. "I love the green and the view. Christchurch is a good-sized city. I find it a vibrant city." 
Ōtautahi Christchurch is known as the city of exploration. 
"To me explore means to be more open about the surroundings. Because the world doesn't lack of beauty but to lack the eyes to see it," she says.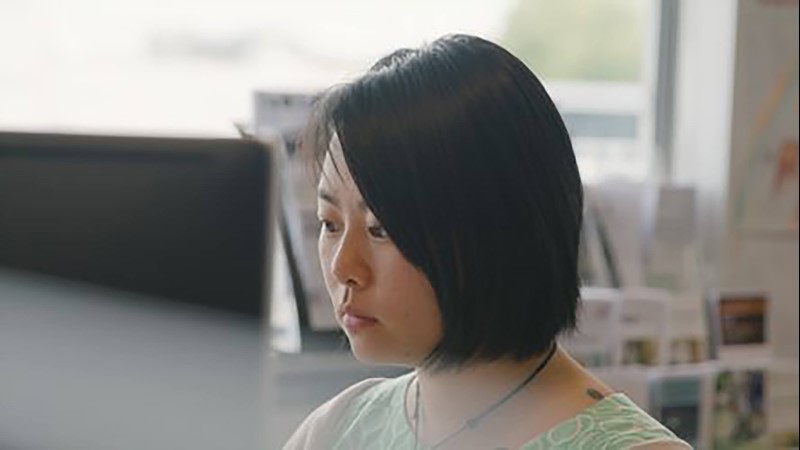 Since arriving in Christchurch, Eve has been exploring new hobbies - from hiking to sewing, Latin dancing and even improv performance. 
"There are many options here depending on the lifestyle you like." 
For Eve, the transition from high school student to employee has been smooth. She recently bought a house with her partner and added gardening to her list of new hobbies. 
"Since a young age, I've always been interested in health. I would say I'm doing my dream job," she says.