Q & A with ANZ
ANZ, New Zealand's largest bank, last year decided to set up a new contact centre in Christchurch.
A major economic player, the bank employs around 9000 people around the country and claims nearly one in two Kiwis have a banking relationship with one of its brands.
Split across sites in Riccarton and the central city, the new and growing Christchurch contact centre already employs around 40 people.
Team manager Simon Fox has been around since the start, moving down from Wellington with his wife to build up the team.
Fox speaks with ChristchurchNZ about what attracted ANZ to Ōtautahi Christchurch and the character of the city he now calls home.
Why did ANZ choose Christchurch for a new contact centre?
"From a business aspect, having a diverse number of buildings and locations is good, for business continuity planning purposes.
"And because we're such a big contact centre it was really important for us to go somewhere that would have a lot of talent — Christchurch was a place that had that."
Coming into a new city, what was the quality of the applicants like?
"[Establishing a call centre in Christchurch] allowed us to draw on new talent — a skill set and market that hasn't really been tapped as much as it has in other big cities. This allowed us to get on our feet very quickly because the quality and the quantity of the applicants was huge.
"That's really added a lot of value and really convinced people that Christchurch is the place to invest in going forward."
When people talk about moving to Christchurch they talk about lifestyle, does that reputation help the city attract talent?
"It's a safe city with opportunities, and more and more opportunities coming. That's a really great drawcard in times when things are changing so drastically and will continue to do so.
"There's a real sense of family and community."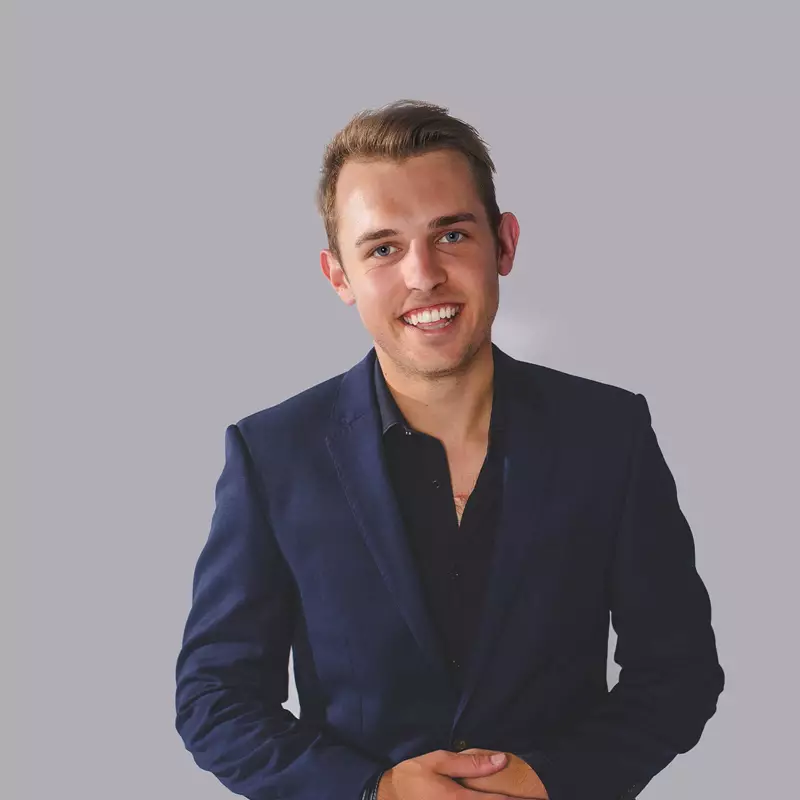 Christchurch is the biggest untapped market I've ever seen… The talent down here is incredible.

Simon Fox - Team Manager, ANZ
Christchurch and its people are often described as resilient, as a relative newcomer to the city have you picked up on that?
"Coming down here without having experienced a lot of what Christchurch has over the last 20 years, I've really noticed in the people I've met and the team I've built, that overarching sense of 'everything's going to be OK, we'll get through this — together.
"You can't teach that. That attitude comes through experience.
"The resilience and the experience of overcoming those obstacles really sets people up for great success. We will always face challenges. Knowing they can overcome some of the biggest ones puts in perspective some of the smaller ones they might go through in the future."
And what about you — how have you found living in Christchurch?
"It's cool being part of a city that is clearly thriving and will continue to do so, and that offers such a collaborative opportunity to build something awesome with others.
"You get to be part of something that's not necessarily established yet, and help build the culture of what it looks like here."
Do you think other big companies looking to expand should be considering Christchurch as an option, too?
"Absolutely. Christchurch is the biggest untapped market I've ever seen. There's absolutely some big companies here already, but I think there's still an opportunity for more to come down. The talent down here is incredible.
"It's a leap of faith for sure, but I think there is so much benefit that companies will reap by taking that step of coming down to Christchurch."