Q & A with Cactus Outdoor
Cactus Outdoor is an iconic Christchurch apparel company making tough, no-nonsense outdoor gear, clothing and workwear right here in Aotearoa New Zealand.
While apparel production has largely moved offshore, Cactus has continued to fly the local flag, giving it greater quality control and flexibility.
And it's growing.
Last year, the company acquired Albion Clothing, another Christchurch business which has been making high-quality clothing for more than 40 years.
Cactus Outdoor director and majority shareholder Ben Kepes speaks with ChristchurchNZ about his vision for rebuilding the local apparel sector.
Cactus moved to Christchurch in 1995. Why base the company here?
"Cactus moved to Christchurch 25 years ago because this was the home of the apparel sector. That's been decimated, but there's still a heartbeat there and our absolute ambition is we get the patient healthy again."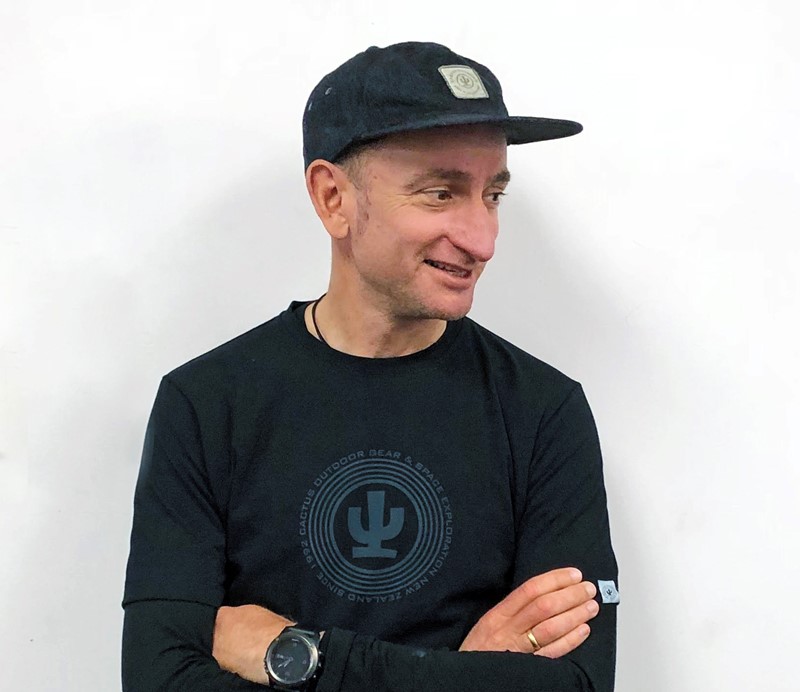 What is it about the city that's so attractive for outdoors companies?
"This is still the place where people who want to get into the mountains and need to have a city close by come — this is still the proving ground, the testing ground for that.
"There's a reason Kathmandu, Fairydown, Macpac and all those companies started here, because this has always been the hotbed of that stuff."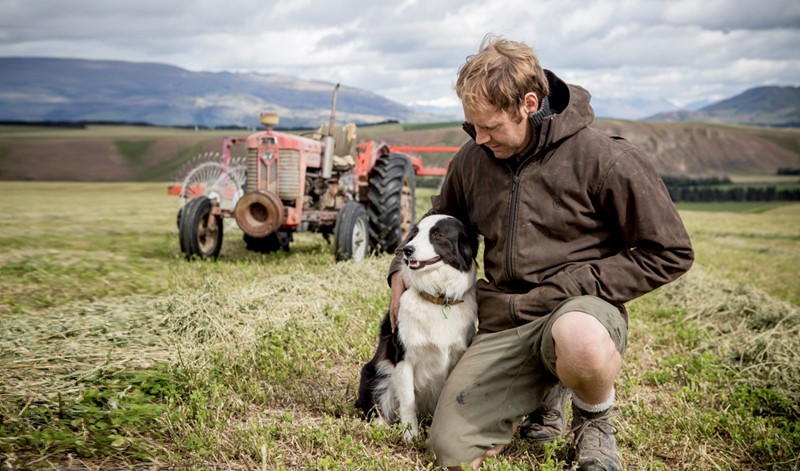 Why did Cactus acquire Albion? That's a massive step.
"The reason we acquired Albion Clothing was because we firmly believe that if we manufacture stuff locally then we build a much more resilient economy and resilient supply chains.
"We want to revitalise the apparel sector here, and what that means is lots of different companies doing everything from design, fabric supply, manufacturing — all the different aspects of apparel production."
What's the future vision for Cactus?
"Our factory is about 100 people now. I could imagine in five or 10 years' time that our factory is a few different buildings and there's three or four hundred people and we're using lots of robotic stuff and doing some really high tech stuff. But more importantly I think that the future is us as part of a much more vibrant ecosystem."
Albion has a proud history as an apparel producer, and as a business with a really diverse workforce. Tell us about that?
"We've got flags out in the factory for all the countries represented; within our roughly 100 people we have 30 or 40 countries, so a heap of immigrants, lots of refugees. My mum worked in an apparel factory when she was a refugee to New Zealand, so it's pretty cool to be giving Kiwis their first chance in their new country."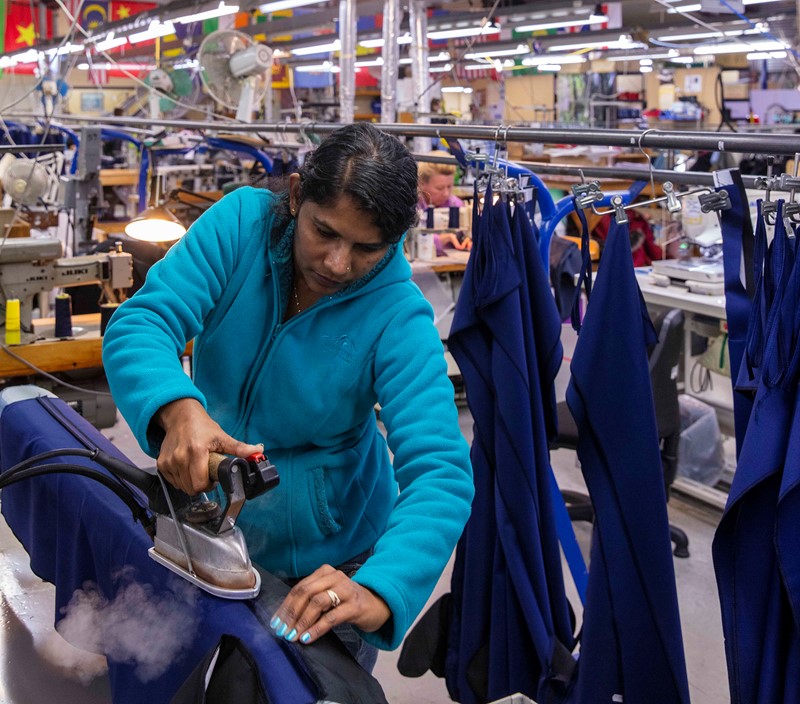 You were developing dust masks for tradies before Covid-19 hit, what's demand been like for your face masks this year?
"It just so happens that the filter we use actually exceeds protection levels for N95, blocking 99% of particles down to .3 of a micron — a bit of good luck there, so obviously it went crazy once coronavirus hit."
"We were an essential service, so we pretty much shifted entirely to mask production for most of the period of the lockdown and also stood up another couple of factories making masks for us."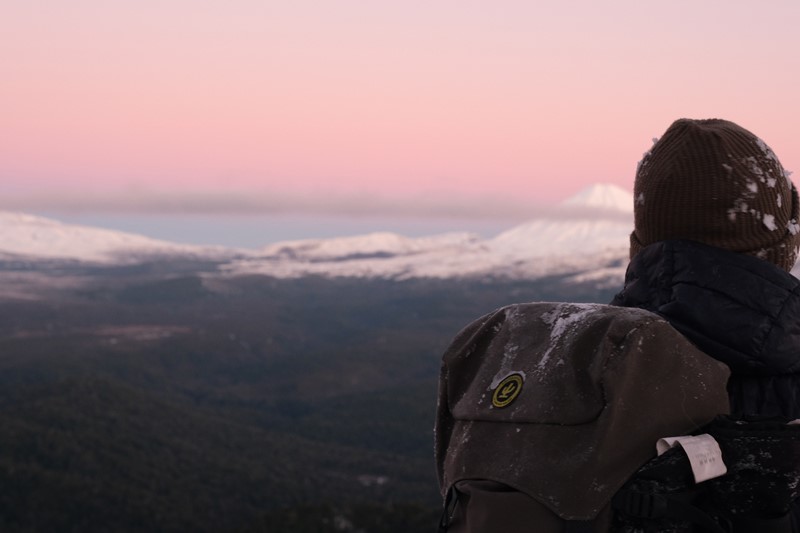 Is Christchurch an affordable place to do business?
"Real estate is more economical here. So we have a pretty large factory with 100 people that's situated within the CBD. I mean that would be impossible in Auckland or Wellington, so I think it's more amenable here."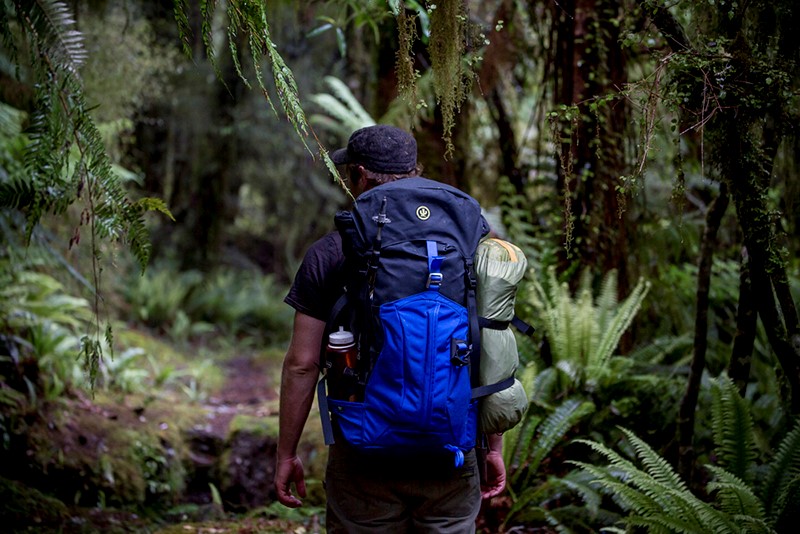 What would you say to other businesses thinking of setting up in the city?
"It's a big enough population to have a critical mass, but small enough that everything's pretty accessible. As I said, the real estate is economical; there's a port, airport — so infrastructure, but not such a big city that it's problematic."