Business
eClean Envirotech
eClean Envirotech
Emerging 'Bioreactor' Technology Could Help Restore New Zealand's Polluted Waterways
A Christchurch entrepreneur is developing a device that uses microbes to remove nitrates and phosphates from water. It has the potential, she believes, to restore polluted waterways and help make industries like dairying more sustainable.
When Ngārie Scartozzi moved back to Christchurch from Australia about five years ago, she discovered water quality in the region had deteriorated markedly.
"All these places that 15-20 years ago when I was in New Zealand I could go and swim in, now in summer all of these places are unswimmable," she says.
The 41-year-old founder of eClean Envirotech believes her eClean bioreactors — which filter out nitrates, phosphates and other contaminants from water — could help change that.
Scartozzi used to work at an Australian aquaculture company helping design filters for use in fish holding tanks. That experience helped shape her innovation. For 15 years, Scartozzi says, she has been thinking about the technology behind her bioreactors, but it was only when she returned to New Zealand and started doing work on a dairy farm that she first conceptualised them in their current form.
"I thought to myself, 'I wonder if I could adapt this technology that I've been working on and reapply it to clean up some of the stuff that's coming off dairy farms'."
To make the bioreactors, Scartozzi uses selected microbes — bacteria and other organisms — which get placed in media and housed in a large, tank-like device. Water gets pumped in and, through a process of many thousands of small biochemical reactions, nitrates and phosphates get used up, reducing the nutrient load in the waterway.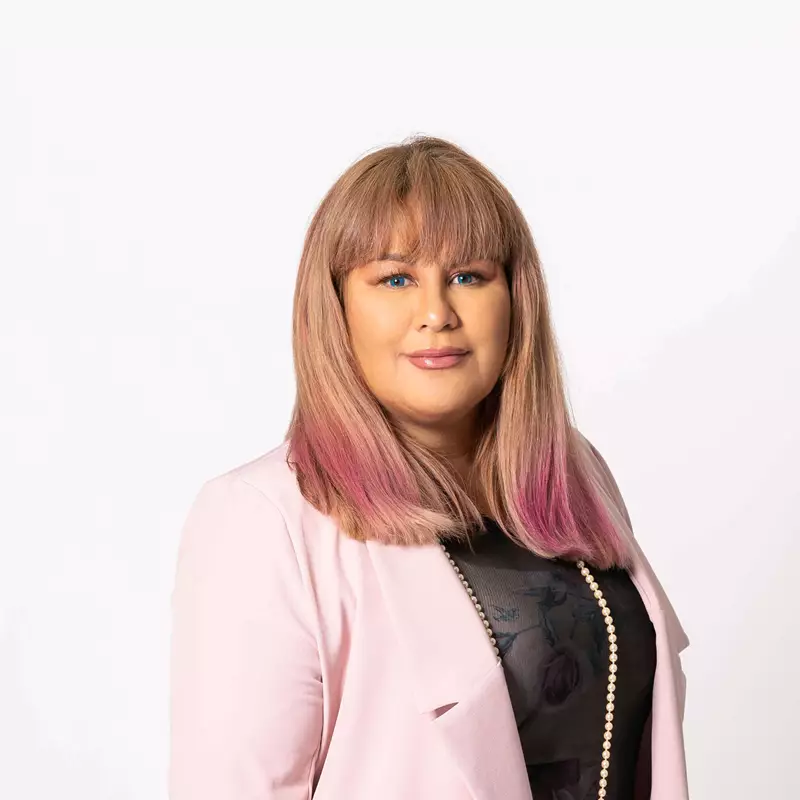 It's not like a chemical process where you add other chemicals or anything like that. It's all natural."

Ngārie Scartozzi - Founder of eClean Envirotech
"It's not like a chemical process where you add other chemicals or anything like that," Scartozzi says. "It's all natural. So it's just nature scrubbing, cleaning up and breaking apart all those nasties."
The devices are intended for use in low-flow environments such as farm drainage channels, streams and lakes. Scartozzi has two different designs: bioreactors that sit beside waterways where the water is pumped up and then returned, or devices that float in larger bodies of water using pontoons.
The bioreactors would help dairy farmers comply with nutrient limits, Scartozzi says, allowing them to maintain herd numbers and farm more sustainably. Aside from agriculture, she is also looking at other industrial uses.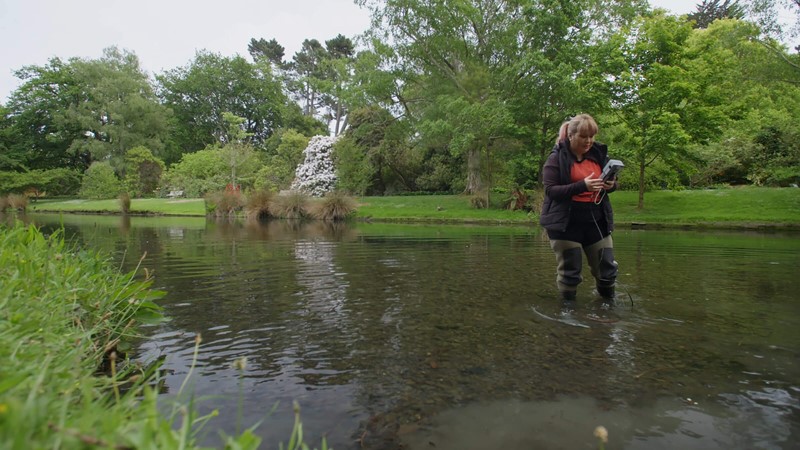 "We hope in 5-10 years time that they'll just be commonplace technologies — we want to go global."
Scartozzi, who is doing her PHD at the University of Canterbury (UC), has got scholarships two years in a row to work on her innovation through the summer startup programme run by the UC Centre of Entrepreneurship (UCE), winning the overall prize at a showcase this year.
She has also received support from the Ministry of Awesome and has a spot in Te Ōhaka, the centre for growth and innovation.
"They're awesome," Scartozzi says. "They've connected me with funders, they've given me office space, networks, marketing support and business mentoring."
The first field trials of the bioreactors should take place early next year.
Scartozzi says she is currently working with a venture capital firm to set up a company structure and raise capital for investment.
"The aim, or the whole key objective of this commercialisation is to restore New Zealand's waterways."