Meet
Christchurch: Gem Of A City Inspires MEETINGS 2022 Buyers
Christchurch: 'Gem Of A City' Inspires MEETINGS 2022 Buyers
As host city for New Zealand's largest-ever annual business events showcase, MEETINGS 2022, ChristchurchNZ created an inspirational day in the city for 80 Australian and New Zealand event professionals in mid-June.
They were all impressed by how accessible everything is here, the locations and ambience for different groups, the picturesque setting, and the warm hospitality.
The Tannery
Guests were collected from their hotels with ScenicNZ coach, for their first stop - breakfast served in the Atrium at The Tannery, a beautifully restored Edwardian workshop now a boutique shopping and hospitality hub just 10 minutes from the city centre.
In this character-filled event space, guests were seated at four large tables in the centre of the Atrium, each table representing one of the four key regions of Canterbury - Mackenzie, Mid Canterbury, Kaikōura, Hurunui.
After a delicious breakfast and inspirational ideas from each of the regions' representatives, the four regional groups headed into town to discover the vast range of experiences and activities, venues and hospitality within the compact, easy-walk city centre.
The Arts Centre
For Mackenzie and Mid Canterbury groups, first was a chance to explore the meticulously restored neo-Gothic Victorian stone buildings and courtyards of The Arts Centre Te Matatiki Toi Ora on Worcester Boulevard, once the former University of Canterbury and now offering meeting and function spaces from intimate to grand. They visited the Great Hall, Rutherford's Den Lecture Theatre, Lumiere Cinemas, the Maker Workshop, and the newly opened five-star Observatory Hotel.
Redefining modern elegance, The Observatory Hotel brings contemporary style to the heart of a precinct rich with history. Located where the Observatory Tower once stood as home to astronomy and physics, the hotel now boasts 33 uniquely designed rooms, each carefully curated with handpicked locally crafted furniture.
One group then headed to Fragranzi, artisan perfume studio to make a personalised 15ml bottle of perfume, while the other group visited Paint 'n' Sip, to use the private studio to create their own artworks.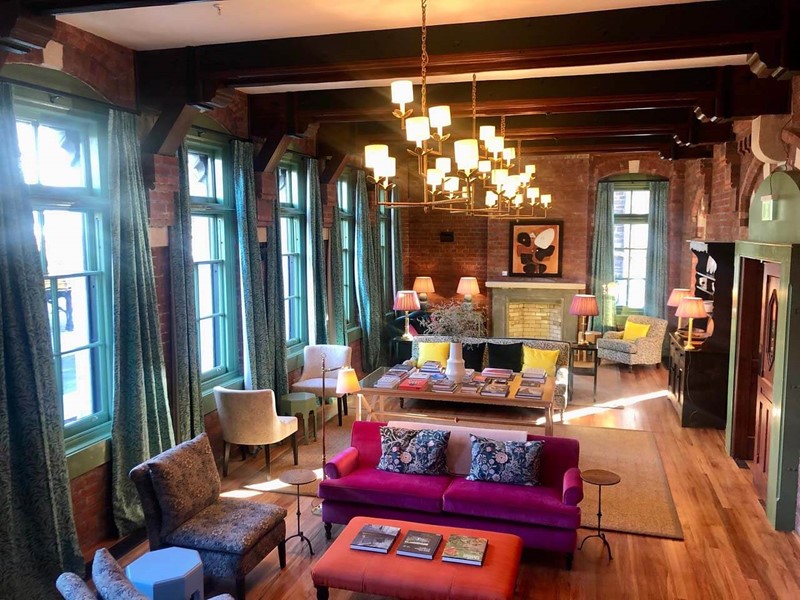 Riverside Kitchen
At the same time, Kaikoura and Hurunui Groups were visiting Riverside Kitchen, and were guided through Christchurch's acclaimed Riverside Market, sampling the smells, sights and tastes of this busy marketplace showcasing Canterbury's best artisan producers. Then it was their chance to experience a fun Masterchef-style cook off, under the expert guidance of the Riverside Kitchen chefs.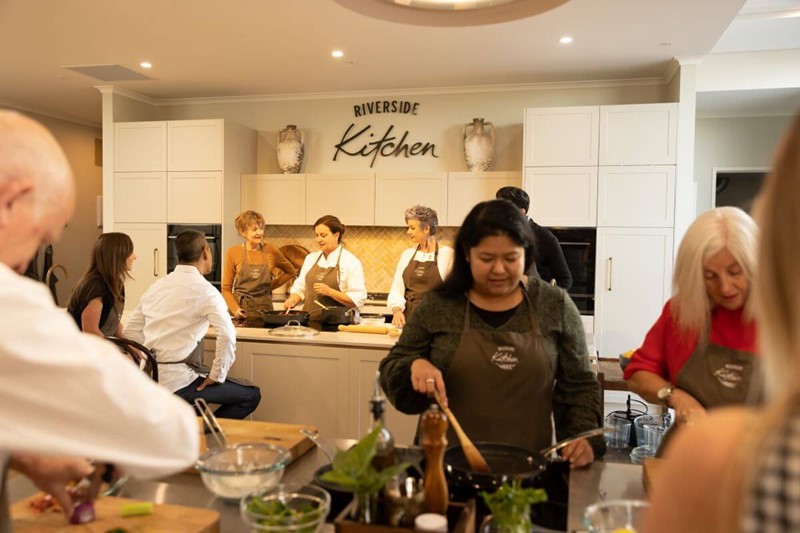 Milton St Substation
A gourmet lunch for 80 was a creative extravaganza at one of Christchurch's diverse range of eclectic and multi-purpose spaces and an historic, versatile and architecturally unique property for all events, at Milton St Substation.
Several talented local suppliers were behind the scenes to create this amazing event, which included a pop-up Vogue experience. Professional conference organisers, Composition and the team from Millennium Hotels and Resorts worked to design and activate the event with incredible colour and performances provided by Epic Entertainment, Multi-Media Systems, and Season Events Designs, and Moveable Feasts, one of Christchurch's leading catering and event management companies.
After lunch groups swapped, with Kaikoura and Hurunui visiting the Arts Centre, and Mackenzie and Mid Canterbury enjoying Riverside Kitchen and the market experience.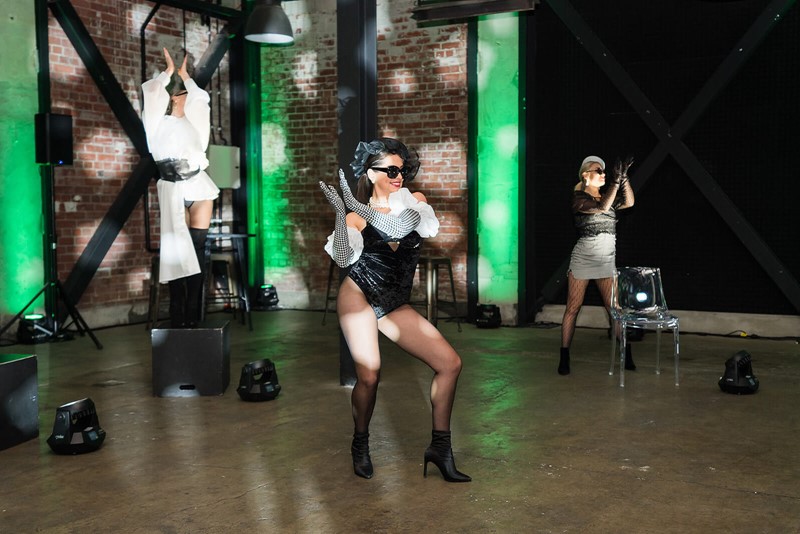 What They Said:
"Christchurch is a gem of a city. Warm, welcoming and so accessible.
Love Christchurch, would love to bring an event here. It has the amenities of a big city without feeling like you're conferencing in a big, anonymous city."
Samantha Hunter, Occupational Therapy Australia
"Christchurch - what a surprise package you are! I loved your people and their resilience, I loved the warm hospitality, the picturesque surroundings, the amazing food, wine and craft beverages, and oh so much to do!"
Daniela Divic, Helms Briscoe
"Visiting Christchurch was a wonderful experience and I would highly recommend it if you are considering a group destination. There are so many options available to make everyone's time unique and worthwhile."
Michelle Oliver, The Incentive Lab