Live
World Dwellers To Christchurch Locals
Jeff & Jihee
World Dwellers To Christchurch Locals
After living in mega cities for most of their adult lives, Jeff and Jihee moved to Ōtautahi Christchurch to raise their three tamariki. It was a move that suits their lifestyle to a tee and they are both embracing the less hectic lifestyle as they plant their roots firmly in Ōtautahi soil.
Where Else In The World Had You Lived Before You Came To Christchurch?
Jeff: I've lived in South Korea, Japan, Australia and Auckland.
Jihee: And I lived in South Korea, Austria, Canada, UK, Australia and Auckland.
Why Did You Decide To Move To Christchurch And Settle Here?
Jeff: I was overseas for 11 years and met Jihee in South Korea. When our first child was born, we wanted to move back and raise our family in New Zealand. Jihee had already been to New Zealand several times before and had well and truly scoped it out, and I was keen to come home.
We had three years in Auckland then moved down to Christchurch – we were always aiming to move down at some stage. We wanted to access wide open spaces, be close to outdoor activities and be able to go out at night for a meal and some atmosphere. Christchurch was that really awesome balance - you've got access to the great outdoors, but you've also got big city convenience.
Jihee: And we could actually afford to buy a house.
Jeff: We were lifetime renters so being able to afford to buy a house was a wonderful thing.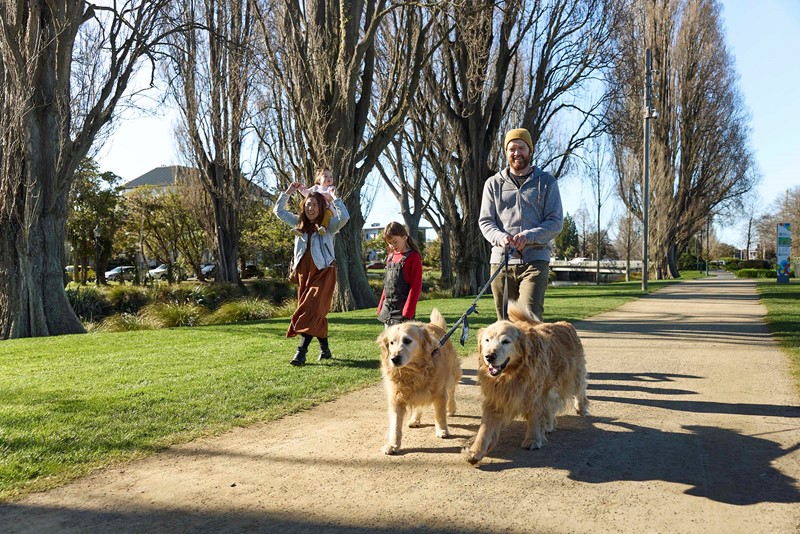 What's It Like For You To Go From Living In All Of Those Mega Cities Overseas To Living In Christchurch?
Jihee: It was a huge culture shock at the start. But Christchurch can offer a lot of similarity to the big cities. You get all the international food, great shopping and it's got a really good, chilled vibe. There aren't buses and pollution everywhere or heaps of cars on the road. Christchurch is moving to be more sustainable, and we love biking and Christchurch is flat everywhere so it's much easier to ride here.
We've been able to have one car as a family now, we don't need two. Riding a bicycle is good for the environment, it's good exercise and we save money on petrol and parking.
Do You Feel Christchurch Is A Diverse And Inclusive Place To Live?
Jihee: One hundred percent. We visited every summer when we were living in Korea and there is a big difference now compared to 16 years ago. People are much more openminded and very welcoming. I see more diverse people popping up all the time.
Jeff: I've worked for three different organisations since I've moved back to Christchurch, nationwide companies that have staff from so many different countries working within them. People from Africa, India, China, the Philippines and you see all sorts of people walking around the streets, at the supermarket, shopping malls - it's a melting pot and people are willing to embrace those different cultures as well.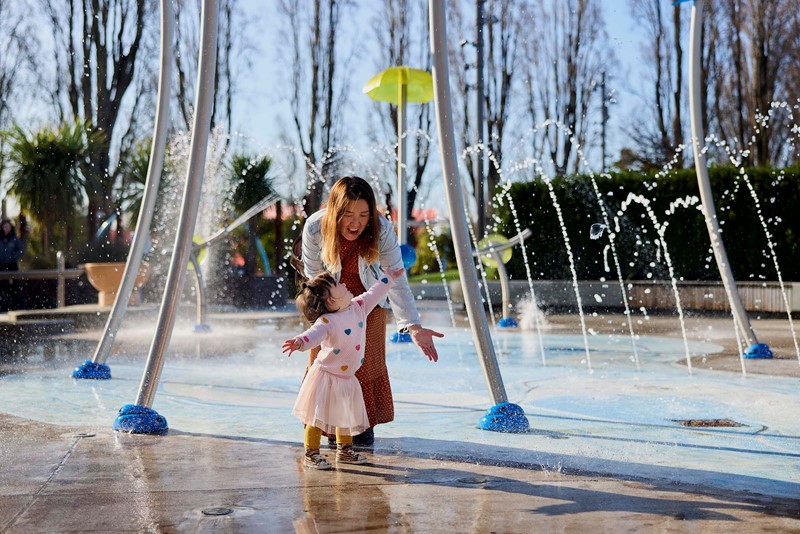 Is This A Place That Someone Can Grow Their Career?
Jeff: In 2016, I was looking for a job in Christchurch for three months then I got an opportunity in Auckland so we went up there. Then in 2019 when I started looking in Christchurch again, I was blown away by the amount of job opportunities. There are government jobs and some really big companies have a foothold here.
Why Do You Think So Many People Are Making The Move To Christchurch?
Jihee: We have a Korean community webpage and there is a lot of talk on it about Christchurch. People asking about the job market, areas to live, what the life is like here. At first it was "Why Christchurch?" But now it's "Oh yeah, we hear it's really awesome and there is a lot of stuff happening".
Jeff: There's this idea of the great southern migration and I think Christchurch is at the heart of this. Kiwis love the great outdoors and Christchurch has got access to mountains, to lakes, to rivers, to the ocean - everything is right in your backyard.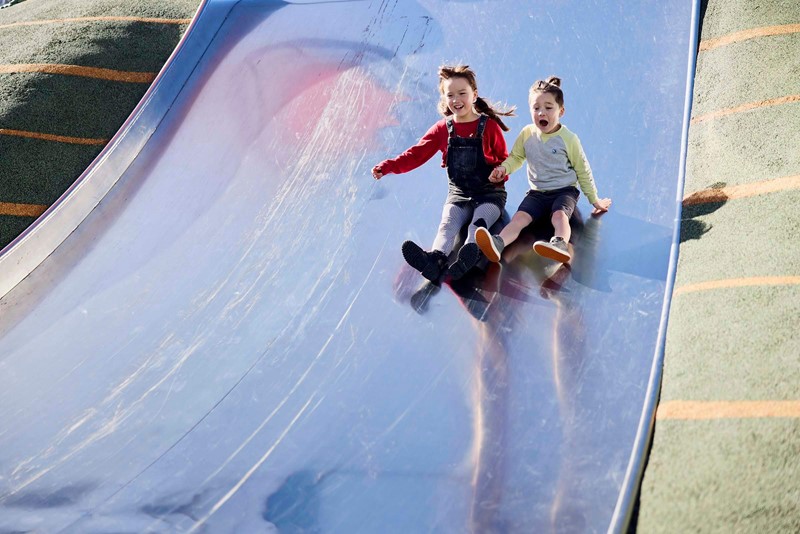 What Does Christchurch Offer Families?
Jeff: The lifestyle isn't too hectic. We live in a great little community in Addington which is really close to Hagley Park. The kids have friends on the same street, which is how I grew up, hanging out with the neighbours and it feels safe.
Jihee: We hoon on the scooters too. Living 10 minutes from the CBD gives us easy access to the nightlife so when the babysitter comes we ride our scooters to a cocktail bar. And Hanmer Springs is so close, it's like an amusement park for your kids!
Jeff: Everything is so close. A Saturday might consist of going with my daughter up Mt Hutt, then going out to eat with the family, then taking my son to watch the All Blacks play at the stadium – all in one day. That's pretty cool. In the summer we love whipping over to Bank's Peninsula and fishing or camping because it's all so easy to get to. We love going down to Lake Benmore camping around the southern lakes and the Mackenzie country. I love Mackenzie country.
How Would You Describe Christchurch Right Now?
Jeff: In big cities you can get kind of lost - you feel almost invisible, whereas Christchurch keeps that small town vibe where people are friendlier but still has a big city feel. The CBD is heaving - you go along to Riverside, for example, any day of week and there's people enjoying themselves in the bars and cafes. People are getting amongst it. There are loads of opportunities and it gives me great confidence in the city. Property here is still affordable, but it's at a level now where, people can do well buying and selling their house. It's a city that has come out of the ashes and got a blank slate – opportunities to modernise and give it a fresh touch.