Live
Loving The Energy And Lifestyle In Ōtautahi Christchurch
Karim
Loving The Energy And Lifestyle In Ōtautahi
Karim has lived in different parts of the world his whole life. From a childhood in Tokyo, a move to Cairo, then Oregon, Kuala Lumpur, Kinshasa in the Congo, Dubai and Auckland. Ōtautahi Christchurch is the smallest city he's ever lived. A city that he says is perfect.
Out Of All Of The Places You've Lived, Why Did You Settle In Christchurch?
My wife Hillary is from Auckland. I met her in Dubai and when she got pregnant we wanted to come to New Zealand so we spent about 18 months in Auckland. Then we decided to move to Christchurch as it was less busy and more affordable.
What Do You Think Is Attracting People To Live Here?
Christchurch is considered New Zealand's newest city and with the rebuild it has hit the reset button. Everything is easily accessible, it's a great city for cycling, it's only 15 minutes drive from the beach and 90 minutes from the ski slopes. There's a vineyard just up on the Port Hills. I was always jealous of the big cities with parks in them, so having Hagley Park, a massive green space in the middle of the city, gives it an extra kind of feeling. People are out running, there are always sports happening, and the cricket at Hagley Oval is incredible. There are great school zones for the kids. I've lived in cities with over 10 million people so I know what bad traffic looks like!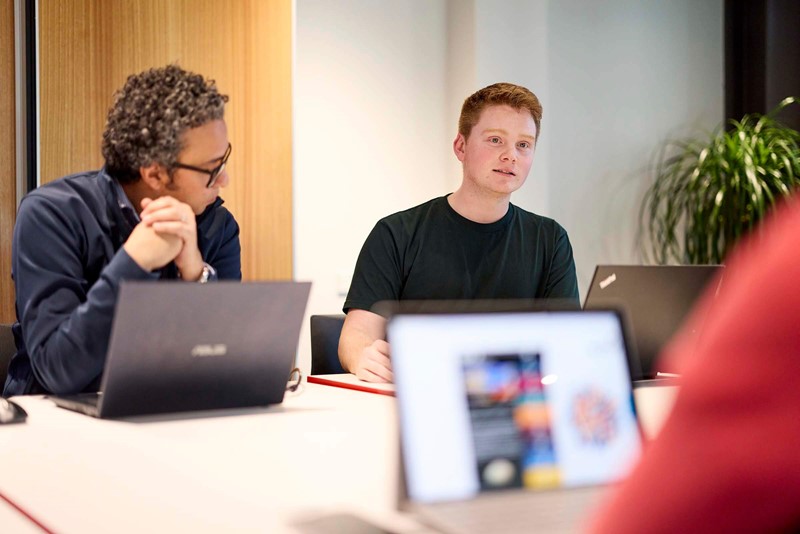 Would You Say Christchurch Is Diverse?
I see it as an international city. There are different cultures wherever I go and a lot of foreign nationals are based in Christchurch so that already tells you that it's on the map for people to come and live here. I'm taking a cooking class once a week and there's two Kiwis and eight foreigners. We've got different nationalities in our workplace. That's just how it is now. You go to Canada, the US, Sydney, anywhere in the world and see this diversity of people that has to happen if you want to grow and that's definitely where Christchurch is at.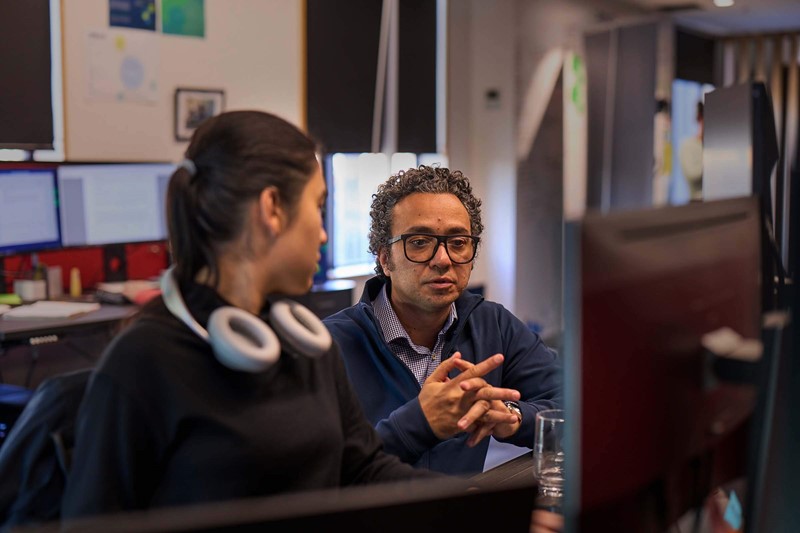 What Is Christchurch's Point Of Difference?
What I've seen here is different to all the other cities that I've lived. Big cities are already established because they've been around for a long time. But Christchurch and the rebuild has that non-complacent energy to it and that's when you get great opportunities, and everyone can see the potential that Christchurch has to be New Zealand's most vibrant city.
It's opening up a new mindset with different people coming to live here. Industries here are booming, especially in manufacturing and technology. The aerospace industry, the tech space, manufacturing green hydrogen – there is so much growth in these sectors.
The tech scene is also bringing a special energy to Christchurch. There are a lot of startups popping up and the tech ecosystem is on a growth trajectory. We are able to attract people with all the opportunities for networking and support like accelerator programs that make it easy for people to grow their ideas. Innovators need to know if they're going to invest time in Christchurch, to start or extend a business and bring talent in then it needs to be stable. And you can see that people actually trust the ecosystem and know this is where they need to be.
What Do You Love The Most About Living Here?
I love the fact that there's not much traffic and everything is 20 minutes away. I'm very focused on my family and it's a great lifestyle for them. They love getting on the tram on weekends and going around the city. I'm a people person so I also love getting to know different people, getting connected and networking. Christchurch is small, but you always meet different people and that kind of vibe is really important.
What Did No One Tell You About Christchurch?
Everyone complained about the weather but honestly, it doesn't rain or is as humid as elsewhere. It's also a lot of fun – I'm now telling people that it is a great place to be. Come to Christchurch!