Live
Christchurch The Second Time Around
Jerome Sears
Finding His Place In Ōtautahi Christchurch The Second Time Around
Jerome Sears already had a stint living in Ōtautahi Christchurch, a time he says, when he took the city for granted. Being shoulder tapped for a new job gave him a career opportunity and new lifestyle that he and his partner are embracing and he now sees the city in a different, vibrant light.
Why Did You Decide To Come Back To Christchurch?
I was offered a new opportunity by my previous employer and at first I thought I'd 'been there, done that', but after talking with my partner who had lived in Auckland all his life, we decided that a move to Christchurch could be a great opportunity.
How Has The City Changed Since You Were Last Living Here?
Four or five years ago there wasn't much going on because the rebuild was very gradual. But the city has really grown and there is heaps happening in the city with more cool places to dine out. We've got this vibrant inner city that everyone's getting amongst.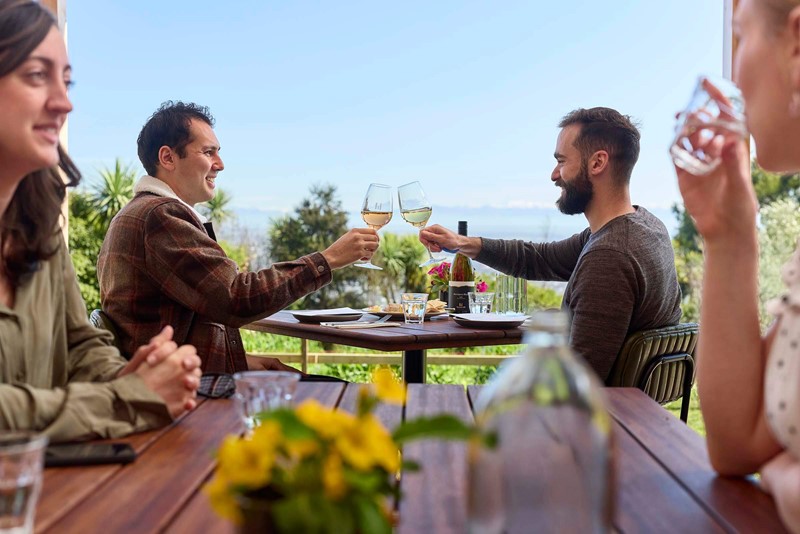 There Seems To Be All Eyes On Christchurch At The Moment. Why Do You Think That Is?
There are a few reasons. House prices are affordable and it's less rushed. When you live in a big city everyday life is so busy so it's quite refreshing to live in Christchurch. Also being so close to nature, like the Port Hills and get out hiking so easily – it's right on the doorstep.
Do You Think That There's Anything Unique About The Culture Or People Of Christchurch?
The people are super friendly. Sometimes I'll take the bus to places and people will have a chat with the driver and always say thank you. I think there is a perception that people are a little bit more conservative and reserved here, but I haven't seen that at all. In other places I've been out on a run and nobody wants to say hi, but when you are up on the Port Hills and pass somebody, everyone's keen to say gidday.
What Do You Think Is A Misconception About Christchurch?
That it's a broken city after the earthquakes, but the city has moved on. There are so many cool places to hang out nowadays with a great music and arts scene, for example, the beautiful theatres like the Christchurch Town Hall which opened back up and there's spectacular music in there. I feel like Christchurch has really started to come into its own and found its feet. We've moved on and become something else. People also think we're quite isolated but we're not too far away from anything and there's an international airport 20mins from the CBD which makes travelling easier.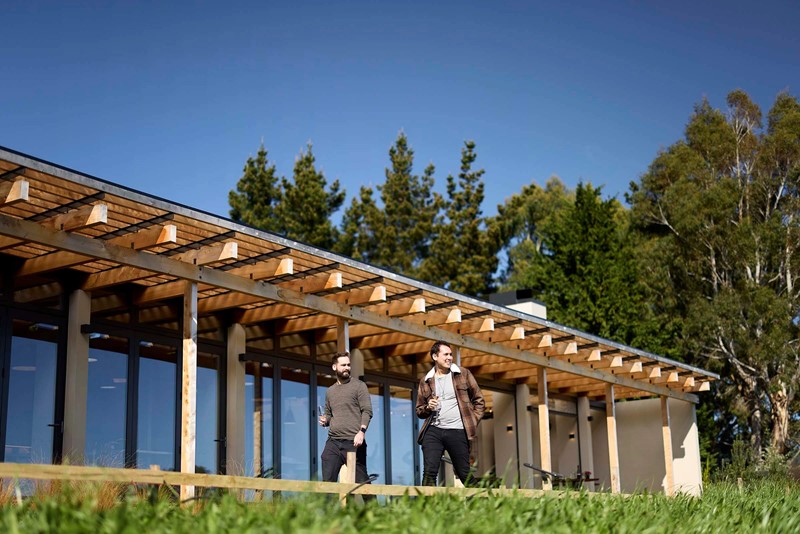 What About The Job Opportunities To Work Here?
I work in media and there are more opportunities in the creative sector than ever before, whether it's performing arts, marketing, or even film production. The film industry is coming alive here, especially with the digital screen production happening at the University of Canterbury.
What Are The Best Parts About Living In Christchurch?
There is tons to explore. My partner and I love that we are so close to the Port Hills. Then there's Mt Hutt just down the road to ski, Arthurs Pass is awesome with some great hikes. I don't drive around a lot, I'm mainly on foot or on a bus and I bike to work. Christchurch has so many accessible bike lanes which are so convenient, easy and safe.
What Is Your Favourite Place In The City?
One of my favourite places in the city is Tussock Hill. It's this small restaurant and vineyard up on the Port Hills and we go there when we want to chill out and relax. Whenever we have friends down from Auckland it's the first place we take them. It has fantastic natural wine and food and is really incredible.
There is so much to Christchurch that I didn't appreciate when I last lived down here. After being away, it's great to come back and see how much it has grown and changed.