The Move From Chef To Software Development
Kelsey
From Foodie To Firewalls
The latest research shows you can have anywhere between three and seven careers in your lifetime but how do you change it up?
Kelsey Vavasour shares their story of how she moved from a cheffing career to software development and the freedom and balance that's come with it.
In Search Of Flexibility
I started my career as a chef which I loved, but the long hours and shiftwork didn't provide much flexibility. I wanted a career that allowed me to support my family while doing something rewarding. I've always enjoyed technology and computers and even though I wasn't exactly sure what I wanted to do I knew it was something in that area.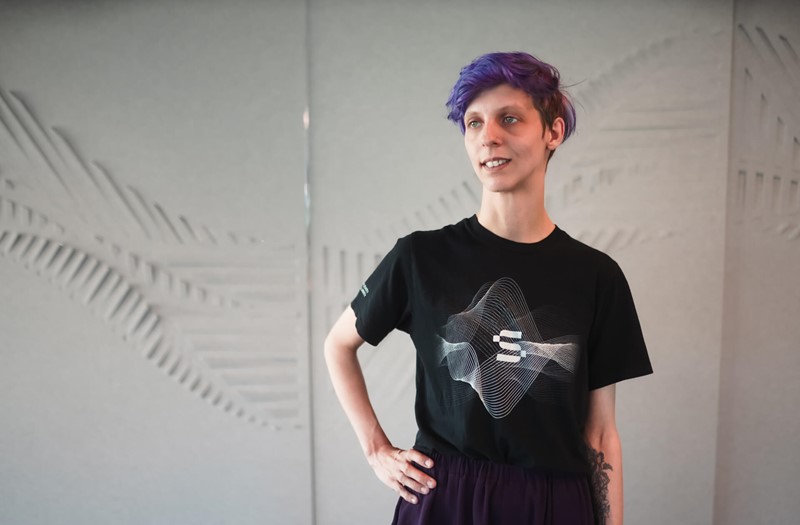 The Best Thing I Did
I took a six month certificate in IT Essentials at Ara Institute of Canterbury / Te Pukenga to see if tech was for me. That's really where everything started. It included a basic programming paper, which made me realise that maybe I could do this. I still wasn't sure exactly what I wanted to do, so I signed up to complete a Bachelors Degree in ICT to keep my options open. My love for programming blossomed as I really got my head around it, and I chose to major in Software Engineering after only a few months.
During my study I interned at a couple of different Christchurch based software companies both for my final project and through the Callaghan Summer Internship program, ultimately finding a role at Seequent as a Software Engineer not long after graduating. I've recently been promoted to Senior Software Engineer and I'm really enjoying it.
A Future Built Around Clean Energy
Globally the demand for clean energy – particularly electricity, is experiencing huge growth. To meet that demand, we need to be able to access critical minerals underground, for technologies like batteries, mobile phones and computers.
I design and programme software to help the earth science community access these minerals, and other raw materials.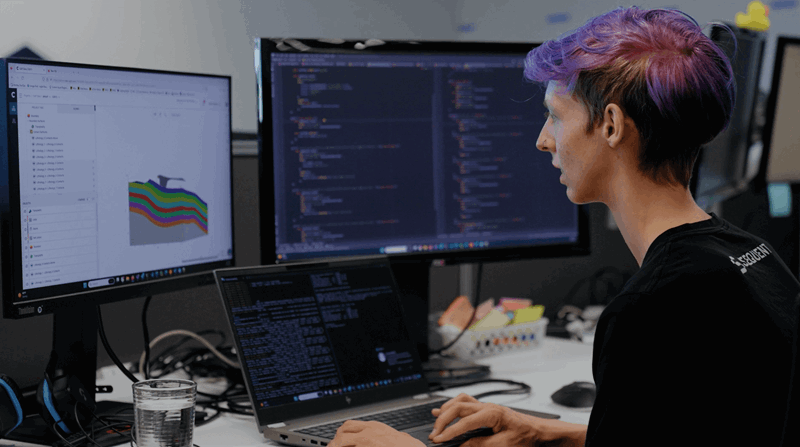 The technology I work on helps our customers capture and manage their images of rock samples, and connect the data in these images to the 3D models of the areas they are planning to mine. It means they can process their data faster and are able to preserve this critical information in an easily-accessible digital database. Having this information at their fingertips helps make their operation more efficient and helps minimise the environmental footprint.
A Rewarding Career
Seequent really is at the forefront of helping to build a collective understanding of the earth that is making a major difference to our future. Being able to create new features and publish fixes that have a rapid impact for our customers is really rewarding.
Techy And Non-Techy Skills
Alongside problem solving, communication skills are really important, as you need to tell the story to non-technical people as well as your team. Many of the specific technical skills can be gained along the way, as long as you have a foundation in logical thinking, research, and a good attitude towards continual learning.
Bring Yourself
A lot of my role is about solving problems. The best solutions come when people with different backgrounds and perspectives work together – you all see the problem in a different way and it's that diversity that makes for a better solution. My advice to anyone considering a career in the tech sector is to know that you don't need to look or behave a certain way to be part of the tech sector – it's those differences that lead to the best outcomes.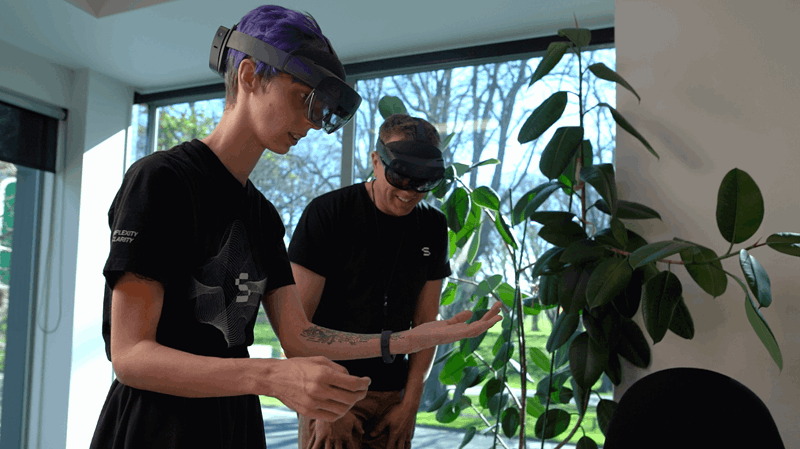 Culture And Cake
I love the culture here at Seequent, they do a lot to encourage diversity in the workplace and to make it a welcoming place for everyone. I have the flexibility to be in the office or to work from home if my kids need me – which is what drove my inital career change.
It helps that there's a lot of cake around the office too – we regularly bring in baking and enjoy a morning tea together!
You Don't Need To Know Everything
For a long time software engineering or programming was very male dominated but that's definitely changing. There's lots of mentorships and support through local industry groups such as Canterbury Tech , and nationwide programmes like ShadowTech which can be really helpful when you are finding your way.
But you don't need to know everything straight away, starting with a short commitment and building on that is a great way to get started and see if tech is for you.