Your Vision
PowerUp Your Vision
Kickstart your journey to a new career by doing these things first.
It's easy to forget the values and skills that you have. But you have a unique set of skills, knowledge, values and experience which employers here in Ōtautahi Christchurch are actively seeking.
If you're starting work for the first time, have been out of employment for a while, or in the same job for a long time, your confidence can be low.
Kickstart Your Journey By Doing These Things First
Support, Advice And Networks
Talk To Somebody That You Trust
Somebody neutral: find a person you can talk to about your career goals, strengths and weaknesses. Consider talking to someone neutral who you are not too close to, as they're often more inclined to be straight up (good friends tend to tell you what you want to hear).  

It could be somebody that you've worked with in the past, a teacher, someone you've studied with or connected with socially. 
Just being in an environment with other women that are championing women can do wonders for your confidence"

Ginny Rhodes – Dress For Success, Christchurch
Find Support With Canterbury Groups, Agencies And Organisations
There are some fantastic networking groups here in Waitaha Canterbury to support you on your journey.
Examples of networking groups:
Dress for Success is designed to empower women to achieve financial independence with a support network, professional attire and development tools.
Mentor Walks is an hour long walk and talk mentoring session and networking opportunity in Christchurch for women at all stages of their careers.
Check out the Power Up support page and discover what networks will suit you.
Understanding and embracing your personal qualities makes it easier to get the next basic right – transferable skills.  
Transferable Skills
You'll be surprised what life skills you use every day that you can get paid for.  
Canterbury employers are looking for a wide range of skills which you are already likely to be using everyday.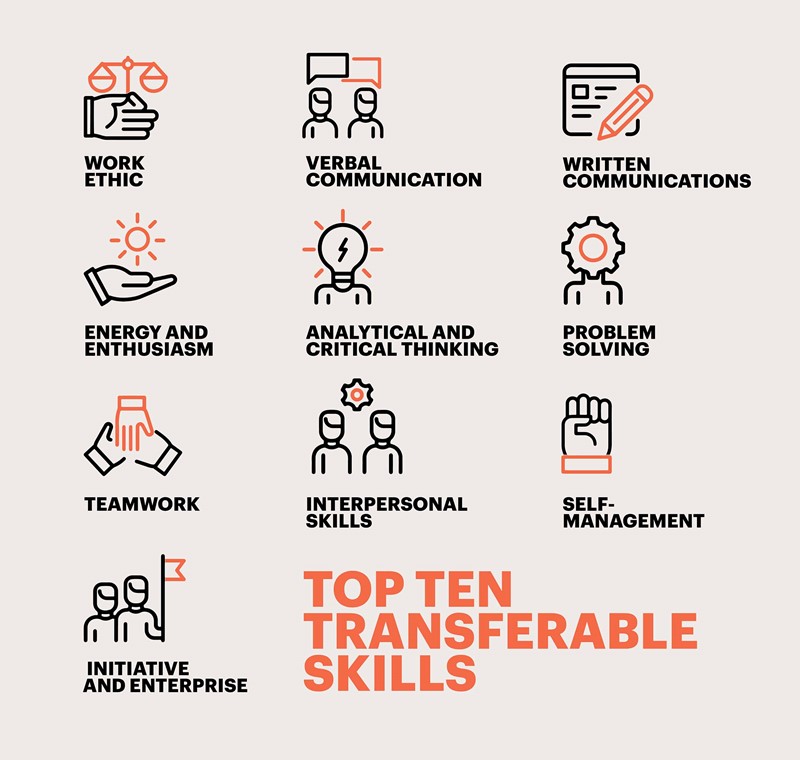 What Employers Look For
Employers value transferable skills and hire based on those combined with your personal qualities. Don't be limited to the list above, work out what your transferrable skills are and add them to your CV.
Having trouble figuring out your transferable skills? Download the Connected Job Hunter's Handbook and do the assessment on page 12. 
Employers will work on the basis that if somebody has initiative, or willingness to learn – that will help you learn the technical skills. They can be taught. Transferable skills take much longer to teach. The technical skills are what we learn on the job.  Nobody ever goes into a job knowing everything about that role anyway because all employers do things differently, have different processes and use different language."

Claire French – Career Coach  
In the 'Power Up Your Job Search' section on Power Up, we'll highlight how to make your transferable skills applicable to a job advertisement. But what types of jobs should you apply for and what is the right fit for you?
Time To Power Up Your Goals And Plan  
Getting the job your want is the end goal but first you need a series of small goals that will help you get there. Check out goal setting and career planning.