Explore
Local Youth Get In On The SailGP Action
Local Youth Get In On The SailGP Action
Launched in the league's inaugural season in 2019, Inspire is SailGP's community, education and outreach pillar — driven by the belief that sailing can be a force for good, powered by nature and driven by purpose.
Designed to leave an enduring legacy in host communities by providing meaningful opportunities for youth, SailGP Inspire is delivered in all host venues around the world and has engaged more than 10,000 young people to date.
The programme has three pillars: Learning, Racing and Careers. Here is a look into how the programme went in Christchurch…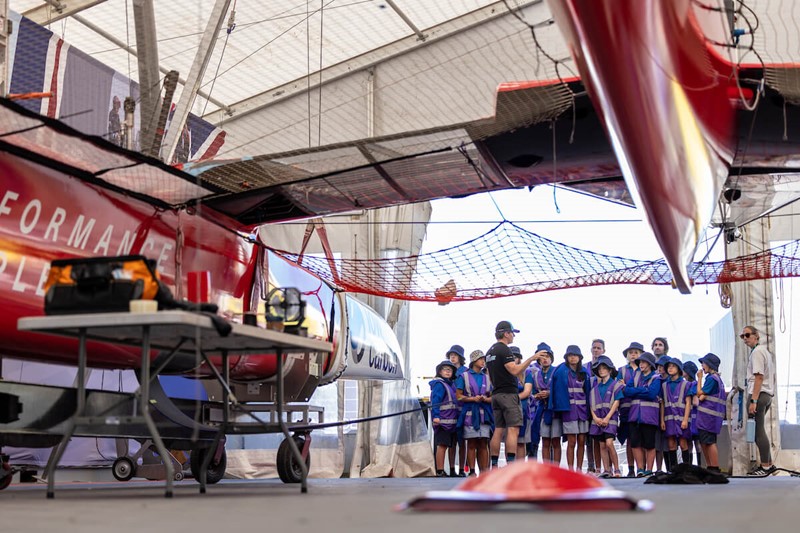 Inspire Learning
Seven local schools were part of the SailGP Inspire Learning programme, which included STEM and climate-change educational programmes as well as Tech Site tours delivered to 188 students, with another 262 students engaged through the Adopt a School programme. The schools were: Lyttelton School, Governors Bay School, Heathcote School, Diamond Harbour, Cholmondeley Home & Te Pā o Rākaihautū, Bromley School and South New Brighton School.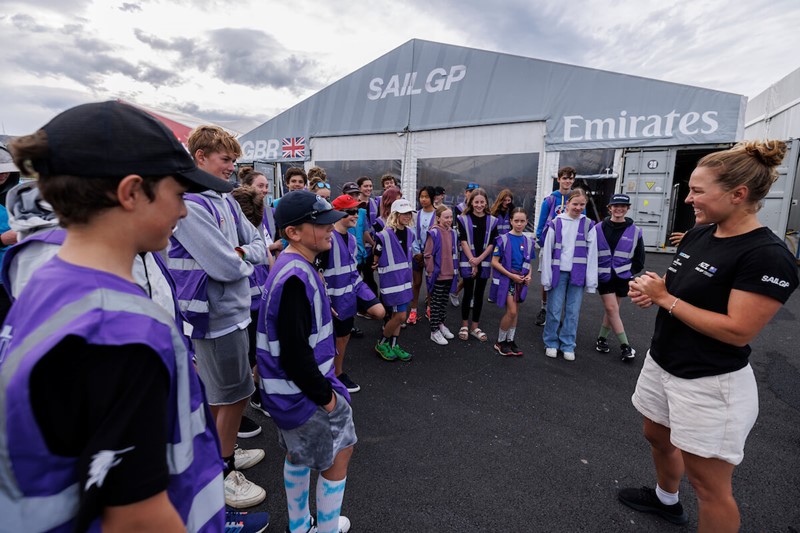 Adopt-a-Club
Canterbury yacht clubs were also in on the SailGP action, with all nine local clubs paired with a national team in an event-week partnership that included a technical tour of the SailGP event village and a visit with their adopted team.
The pairings were: New Zealand with Naval Point Club Lyttelton, France with Akaroa Yacht Club, Canada with Waimakariri Yacht Club, Great Britain with Charteris Bay Yacht Club, Spain with Lyttelton Sea Scouts, Switzerland with Christchurch Yacht Club, Denmark with Mount Pleasant Yacht Club and USA with Pigeon Bay Boating Club.
The Adopt-A-Club event at Naval Point Club Lyttelton on the Monday evening featured the New Zealand team mixing with hundreds of fans as children took part in marine education activities delivered as part of Moanamana, Yachting New Zealand's education programme designed to engage schools, kura and their communities in marine ecosystem restoration projects that will build New Zealand's Blue Belt.
The Moanamana programme "will introduce a lot of kids to marine science" said Naval Point Club Board Chair Colin Lock, as he looked over the club's rigging lawn filled with hundreds of visitors for the Adopt A Club event. He said SailGP was helping to broaden and diversify the appeal of sailing, and that he believed the "future of sailing clubs is women."
Gemma Tremewan, 11, from Lyttelton Primary School was one of those visitors, who was delighted to score an autograph from New Zealand wing trimmer Blair Tuke as the Kiwi team mingled with the event attendees.
As well as this, more than 34 youth sailors had the chance to go behind the scenes, meet the world's best sailors, with some (WASZP sailors) taking part in a racing programme on the F50 racecourse.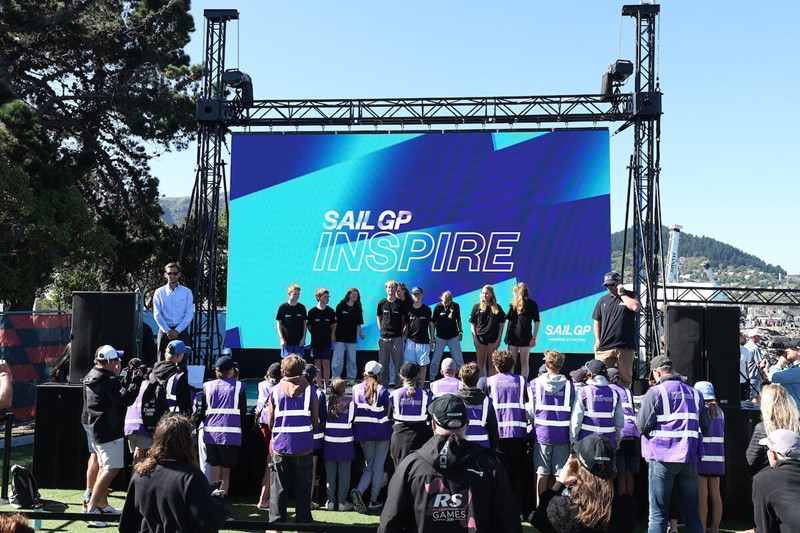 Inspire Careers
The SailGP Inspire Careers programme is aimed at providing young adults with unique opportunities and pathways into the sports, events and engineering industries. More than 20 interns were matched with SailGP teams and in other roles across the organisation for a week-long immersion in various fields - from boatbuilding and hydraulics to broadcast media and hospitality.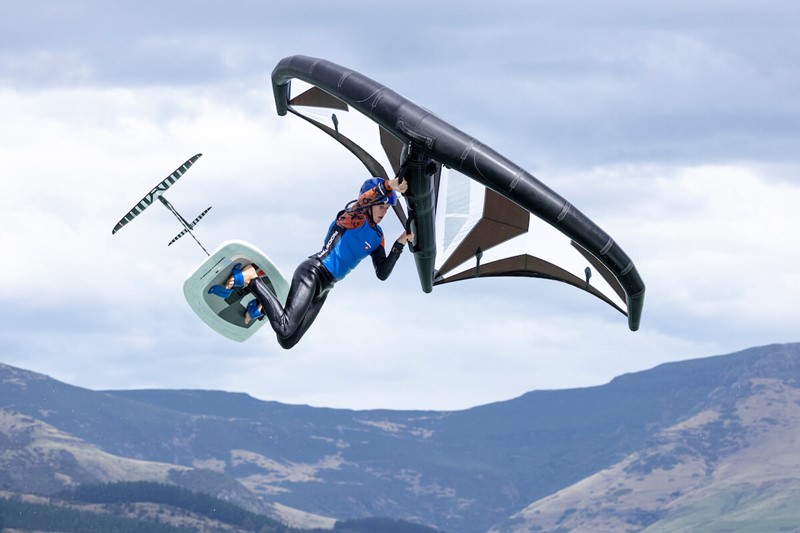 Inspire Racing
This programme included 93 youth athletes (50:50 male:female) racing in three sailing classes: WASZP, RS Feva and Wing Foiling. Athletes competed over the weekend on the F50 course delighting crowds with their exploits, including some dare-devil flips. This was a unique opportunity for these youth sailors and foilers to develop their skills and connect with the pinnacle of the sport.