Explore
SailGP And Lincoln University Spark Sporting Inspiration
An alumni event at Lincoln University was an additional element of the SailGP Inspire Programme here in Christchurch and a major highlight of the event week. 
Held in the new gymnasium Whare Hākinakina, over 120 students from 14 high schools around Canterbury had the opportunity to come along and meet a panel of high-performance athletes, hear their stories, and learn more about SailGP. Lincoln University is a sporting campus through and through, and so it was a special opportunity to bring together sporting alumni and SailGP, for a day dedicated to inspiring local high school students.
As well as learning about the technology, innovation and logistics that support events like SailGP, the day gave students the chance to discover the many pathways from school to tertiary education to work, particularly in the areas of sport, events, environment, sustainability and innovation.
Former Black Cap and Lincoln University alumni Todd Astle was MC for the day, joined by fellow alumni, former All Black Andy Ellis and former Black Fern Kendra Cocksedge. Joining Andy and Kendra on the panel was SailGP Switzerland team strategist Nathan Outteridge and head of New Zealand event Karl Budge.
The panel shared insights into the world of high-performance sport and the paths that led them to where they are today. They also shared some of their personal tips and techniques they found throughout their careers to cope with the stress and anxiety that comes from competing at such a high level.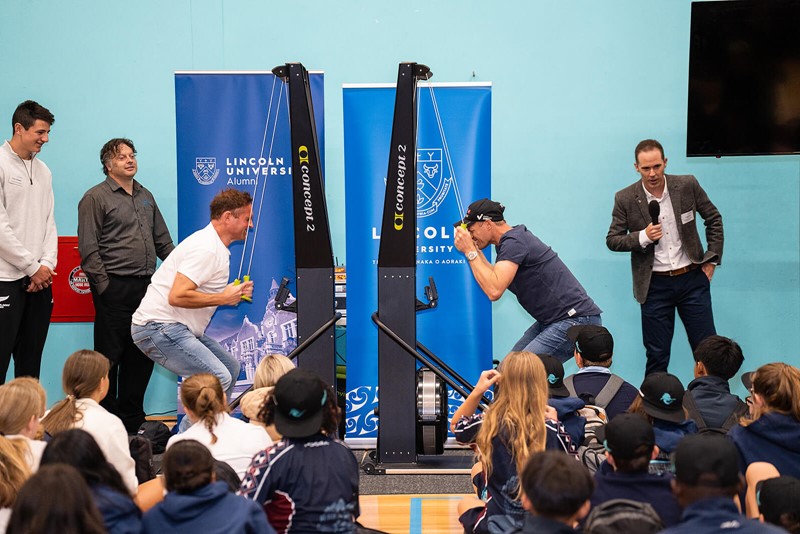 Andy shared, "Those nerves and that anxiety, and those scary feelings and me being outside my comfort zone, by the end of my career I loved those feelings, I wanted them and I searched for them. Everything I tried to do, I tried to get uncomfortable to feel that again. It's not always easy to feel like that and be outside your comfort zone, and to feel real pressure and have to perform when you feel like that, so there's lots of routines and processes that we go through."
A special moment during the forum was when Kendra took the chance to express a heartfelt thank you to Lincoln University for the support she received during her time as a student. The flexibility available allowed her to get through her degree while still pursuing her sporting dreams. It was valuable for the students in the room to hear her story and understand the importance of having the right support and right people around you as you move through life and chase after big dreams.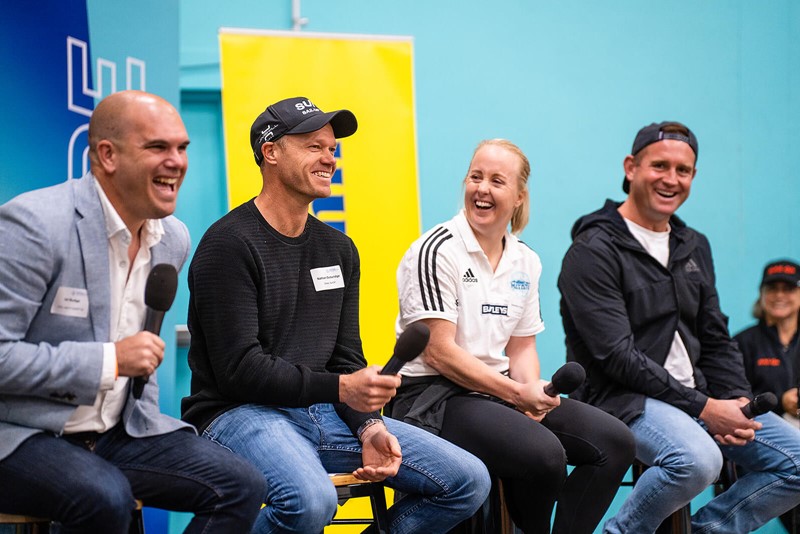 Following the discussion there were breakout sessions where students could dig deeper and learn more about specific aspects of SailGP, including sail technology, food and nutrition.
Some of the demonstrations included Leaft Foods' new plant proteins and kayaks made of Shear Edge wool. SailGP's logistics partner, Kuehne+Nagel, a global company that offers Lincoln University graduates the chance to intern in New York City, were also on board to discuss how they reduced the carbon footprint of their shipping.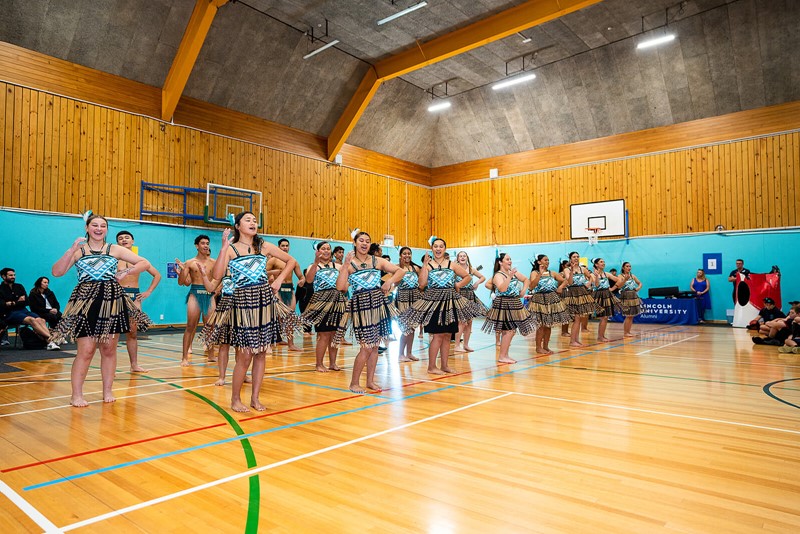 The day wrapped up with an incredible kapa haka performance by Te Kura Kaupapa Māori o Te Kura Whakapūmau i te Reo Tūturu ki Waitaha and a hāngī lunch, where the students had the chance to mingle with Matatū, the South Island women's rugby team who were training on campus.