Study Expo
Explore Your Study Options
'Explore Your Study Options' Expo
Interested in exploring new career options or thinking about a work change?
Connect with us at the 'Explore Your Study Options' Expo and find out about Otautahi Christchurch's growth industries and where in-demand jobs will be.
Listen and workshop with industry experts and talk to Christchurch tertiary providers to discuss study options that may benefit your future career.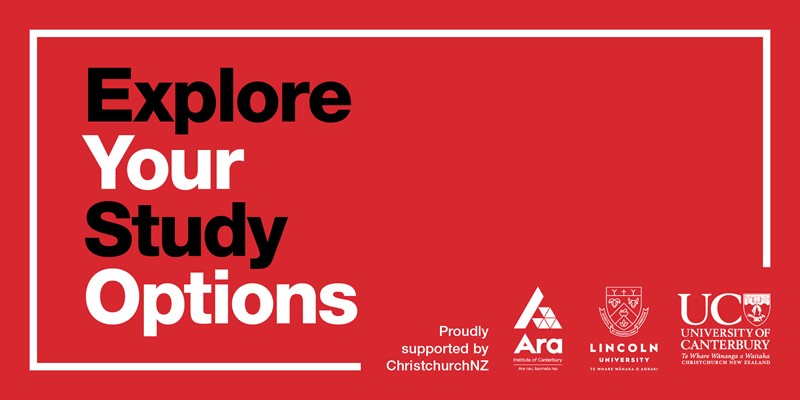 Join us at Vodafone Innov8 Centre, Tuam St.
Thursday 6 August from 12pm to 7pm.