Nick McLean Wins International Short Film Prize
Christchurch director Nick McLean Takes Out International Short Film Competition Prize
Local Christchurch director Nick McLean has won a USD$30,000 prize in the international short film competition My RØDE Reel for Bear Hugs, beating out thousands of international entries. His second-place win in the Drama category also came with an extensive amount of camera equipment.
The film recounts toys' and bears' tales of suffering at the hands of children, bringing to light the ongoing issue of violence in the family home, and children's difficulty in expressing how they feel about it.
It was created by a local cast of amazing screen talent. Screen Canterbury sat down with Nick to learn more about this project.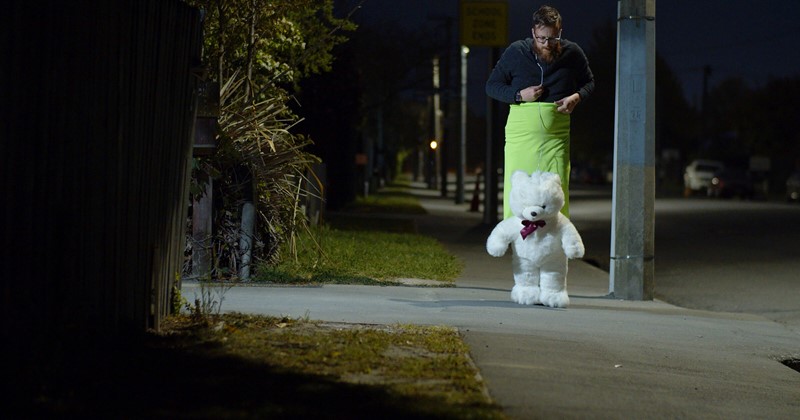 How did the project get started? Who worked on it with you?
The idea behind 'Bear Hugs' came about during lockdown earlier this year, before the more child-friendly mini series, Anthony's Windows. I wanted to do a more hard-hitting story from the viewpoint of the toys.
I produced this project completely on my own from script to screen, with the help of two assistants, talent and a makeup artist, to keep costs down.
I was also blessed to have an amazing location filled with fantastic furniture and bits and pieces, where the bears meet up, at Phillip Sunderland's property.
How did you source talent and equipment to make the project a reality?
Most of the talent were close friends, local actors and creatives. The young girl was selected through Portfolios, a modelling agency.
It was important to have a child that could perform the emotion and hurt without any dialogue. I already owned all the equipment to complete this production, but it took two months of shopping around for the right looking bears and toys.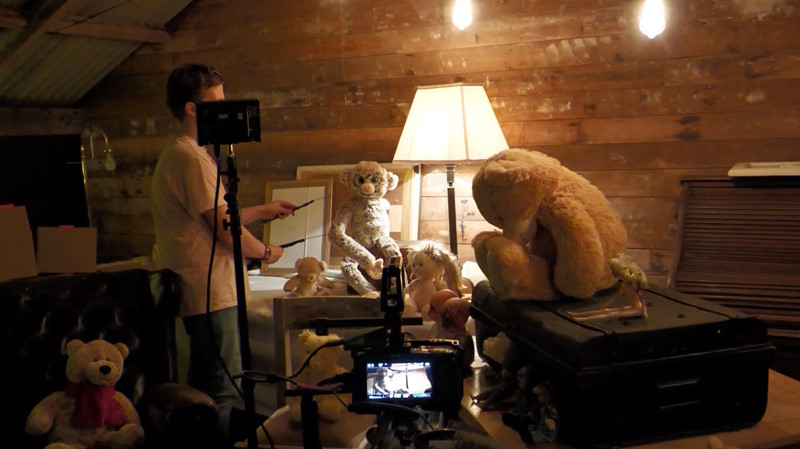 Why did you film in Christchurch?
I live in Christchurch so it made sense to film here. The entire film was shot at night, so this could have been anywhere in New Zealand.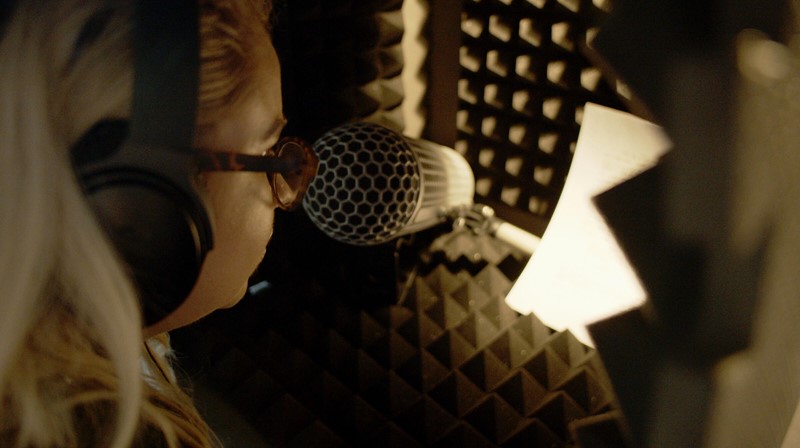 How did you fund the project? Where and when will it be aired?
The production was self funded and I worked on the pre-production myself over a few months between paid gigs. People can see it on YouTube and Vimeo.
Why did you enter the My RØDE Reel competition and what was your experience with the entry process?
I entered My RØDE Reel for the first time last year with a small group of people. Nothing came from it, except a short film we enjoyed making.
This year, I decided to do a single-hand film on my own, even though one of the rules is to shoot a Behind the scenes…that was a challenge.
The entry process was simple and free. I don't know why more people aren't entering this competition!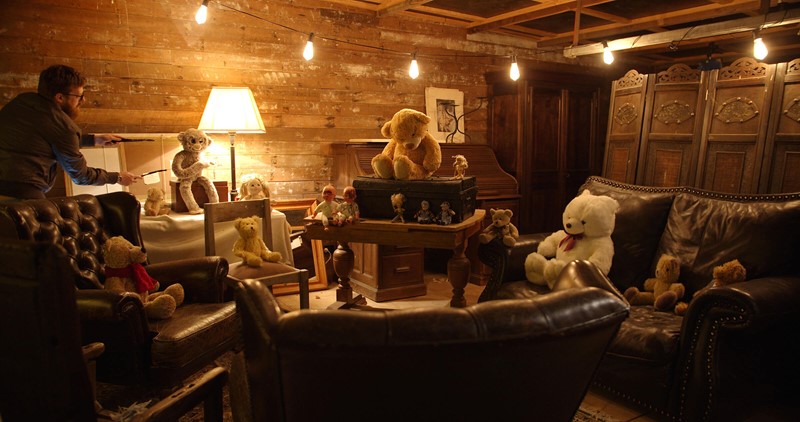 What was the outcome?
The outcome was great! My plan was alway to turn 'Bear Hugs' into a series so this competition was just a starting point and an excuse to do a proof-of-concept.
It clearly worked in terms of story and originality and winning this award will hopefully help secure some funding to produce a series.
Awareness of children's mental health, domestic violence and drug use is so important in New Zealand, and this was my way to help people focus on these issues, by making something fun and engaging to watch.