A Career Making Space A Greener Place
Julia
Making Space A Greener Place
Turns out Julia Sothmann's passion for fast cars was what ended up setting her on the pathway to a career in aerospace.
From Fast Cars To Aerospace
When Julia couldn't find the right degree in automotive engineering, she decided to study the next best thing – Aerospace Structures and Materials. After all, designing cars to be lighter, more powerful and more sustainable are all concepts that can also be applied in space.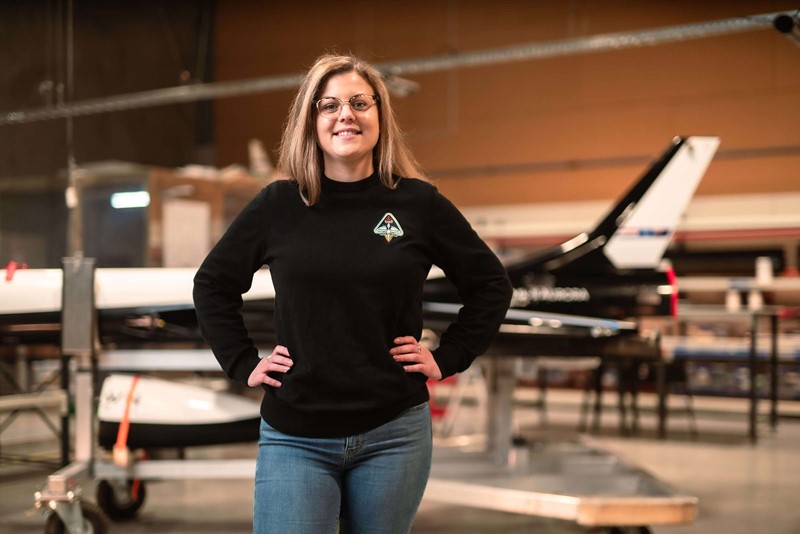 Moving Things Around In Space
Julia works in the space propulsion team at Dawn Aerospace, where she designs the tanks. That means she designs propellant tanks that are part of the engines that manoeuvre satellites around in space.  Having Julia's systems on a satellite means they can do their job for longer, avoid collisions and safely deorbit at the end of their lifetime so they don't contribute to the space junk problem.
Aerospace? What's That?
Have you used the internet today? Bought something on a card? Maybe used GPS? If so, then you've used space-enabled technology. Aerospace and space are crucial for the global economy – the technology we're using 'up there' enables us to have better communication, security, and perhaps most importantly, provides information and imagery on what's happening 'down here' - this helps with solving global problems both big and small, such as monitoring sea level changes or assisting disaster recovery or even monitoring the number of Weddell seals in Antarctica (yep you can count seals from space!).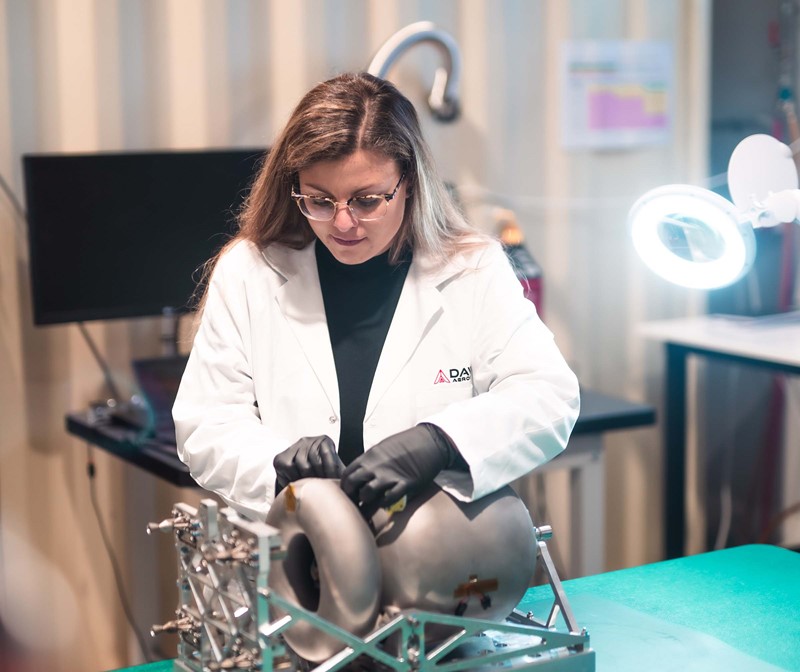 Do What You Love
Julia has always enjoyed physics, maths and chemistry so it seemed natural that an engineering career would allow her to combine these subjects. Even better, Dawn Aerospace are all about doing space in a more sustainable way – so their propellants are non-toxic and their spaceplane, the Mk-II Aurora, is fully reusable like an airplane - a much greener option than a single use rocket! Go Dawn!
Have A Go!
If you want to have an awesome career solving problems and thinking of better ways to do things, then Julia suggests getting hands-on experience – if you are at uni or high school seek out some of the options available – in Christchurch you're spoilt for choice with the likes of Christchurch Rocketeers, University of Canterbury Rocketry Club.
If networking and meeting like-minded people is more your style, then check out Women in Space or Aerospace New Zealand for their awesome meetups and support.