Christchurch Antarctic Office
As a welcoming host and provider of logistic and business support to Antarctic programmes and agencies, Christchurch aims to deliver excellence and be a valued contributor in supporting New Zealand's interests in the Antarctic region.
Christchurch values the United States, Italian, Korean and New Zealand programmes operating from the city and welcomes China, Germany and France who use Christchurch as their gateway to the Ross Sea region.
Background
The Christchurch Antarctic Office was established by the Christchurch City Council in March 2016 to provide strategic direction and leadership for the development and implementation of the city's Antarctic Strategy and, among other responsibilities, to maintain effective engagement with stakeholders; to increase an understanding of Antarctica by valuing and sharing Canterbury's links to Antarctica and to strengthen links between Antarctic related organisations in Canterbury and New Zealand.
On 1 July 2018 the Christchurch Antarctic Office was transferred from Christchurch City Council to ChristchurchNZ, the city's economic development and profiling agency, to take the lead on implementation of the strategy. The Christchurch Antarctic Office continues to work closely with the Council, Christchurch International Airport, Lyttelton Port Company, Antarctica New Zealand and international programmes, the scientific community, tertiary institutes and arts organisations, along with other stakeholders, who ensure Christchurch is an exemplary Antarctic Gateway City.
What We Do
The role of the Christchurch Antarctic Office, in delivering the city's Antarctic Gateway Strategy, is to co-ordinate, facilitate, motivate, develop and explore greater community, cultural, economic, educational, environmental and scientific value from Christchurch's longstanding connections to Antarctica.
Christchurch's Antarctic Gateway Strategy, sets out a vision 'for Christchurch to be an Antarctic city that celebrates and realises the value of its gateway status for the benefit of the city and the nation, for current and future generations.'
The Strategy is built on three themes: kaitiakitanga, manaakitanga and exploration.
Our Three Strategic Priorities Are
Welcome and Deliver Excellence – Christchurch is recognised for being a welcoming host and for service excellence as a Gateway City
Connect and Excite – Christchurch celebrates and engages all people in its Antarctic connection
Advance Knowledge and Champion Climate Change Action – Christchurch supports the development of Antarctic knowledge and the region's role in furthering climate change research.
Key Antarctic Partners
Christchurch proudly hosts:
National Antarctic Programmes using Christchurch as their gateway:
Research/Education:
Air and seaport infrastructure:
National organisations:
International organisations:
Key Contact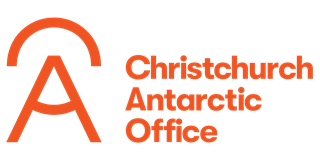 For any Christchurch Antarctic related enquiries please get in touch:
David Tayler
Head of Christchurch Antarctic Office