About Us
Senior Leadership Team
Meet our Senior Leadership Team
Joanna Norris
Joanna is ChristchurchNZ's Chief Executive, tasked with leading the organisation in its goal of igniting bold ambition across Ōtautahi Christchurch.
An ardent city leader, she is focused on growing Ōtautahi Christchurch's reputation as a vibrant and progressive place to live, work, and visit.
"This city keeps getting better and better. We have so much to offer the world. I love the focus we have at ChristchurchNZ of sustainably growing the economy to the benefit of our people and place. Our people make our city, and we are lucky to be stewards of this incredible place. We are defined by a spirit of exploration and you see it everywhere; it doesn't get much cooler than that."
She loves the excitement of the new and emerging Christchurch and the beauty of its South Island location surrounded by mountains and beaches.
Loren Heaphy
Loren is ChristchurchNZ's General Manager of Destination and Attraction, tasked with enhancing and exploring the visitor experience in Ōtautahi Christchurch through her leadership of the ChristchurchNZ Convention Bureau, the Canterbury Film Office, and International Education teams. She also oversees major events and tourism, destination management and industry liaison responsibilities.
"There is a sense of hopefulness and prosperity in Christchurch right now, and it's great to be a part of capturing that. My job let's me meet amazing people in some of the most spectacular landscapes in the world, all while enjoying the best of New Zealand food and wine – I love it!"
Of Te Ātiawa descent, Loren has extensive experience in senior tourism and major events roles, including with Auckland Tourism, Events and Economic Development (ATEED), Ngāti Whātua Ōrakei and Nelson Tasman Tourism.
Tim Loftus
Tim Loftus is ChristchurchNZ's General Manager of Marketing, Brand and Communications, promoting Ōtautahi Christchurch locally and internationally as a basecamp for exploration, and a modern hub of innovation.
"Ōtautahi Christchurch is a dynamic and progressive place of change. From the universal suffrage movement to the nuclear-free movement, post-quake resilience to post-terror unity, this place constantly proves the power of its people to change the world. It's an honour to be here, helping chart a positive and prosperous future for this incredible community."
Tim has worked with some the world's largest outdoor gear and apparel brands including Christchurch-based Kathmandu where he introduced a progressive business strategy that transformed the retailer into a globally recognised leader in sustainability.
Having lived in several international cities, Tim adds a unique perspective on the value of diversity and collaboration in helping chart the future of Ōtautahi Christchurch.
Anna Elphick
Anna Elphick is ChristchurchNZ's General Manager of Strategy, Insights and Policy, providing the city with economic thought leadership and strategy knowledge.
Anna is passionate about leading the city towards a prosperous future. Her focus is working with local and national partners to identify issues and develop plans to unlock the economic potential of Christchurch, and to ensure ChristchurchNZ uses its resources to make the biggest difference possible.
"Christchurch has all the ingredients of a world-class city for people and business. I love the opportunity to contribute to developing a city that provides fantastic business and employment opportunities, alongside a wonderful lifestyle now and for future generations."
Anna previously held senior roles with Christchurch Development Corporation, she was Strategic Director at New Zealand Trade and Enterprise, Head of Strategic Planning and Research with an economic development agency (EDA) in Scotland, and consulted in the private sector.
Boyd Warren
Boyd Warren is ChristchurchNZ's General Manager of Commercial, tasked with implementing ChristchurchNZ's revenue, sponsorship and commercial strategies, aimed at supporting the organisation's various business programmes and projects. He specialises in public-private partnerships and commercial negotiations, ensuring a collaborative approach to city success and prosperity.
"My ambition is to amplify the public investment into ChristchurchNZ by seeking increased value across all our operations and activities, and by creating meaningful public-private-partnerships that grow prosperity in Ōtautahi Christchurch. Mauri ora!"
Boyd holds considerable experience in the local business industry having occupied roles as Media Sales Director at Stuff, Regional Advertising Manager at Fairfax Media, and various ownership and leadership roles in the outdoor equipment and adventure tourism industries.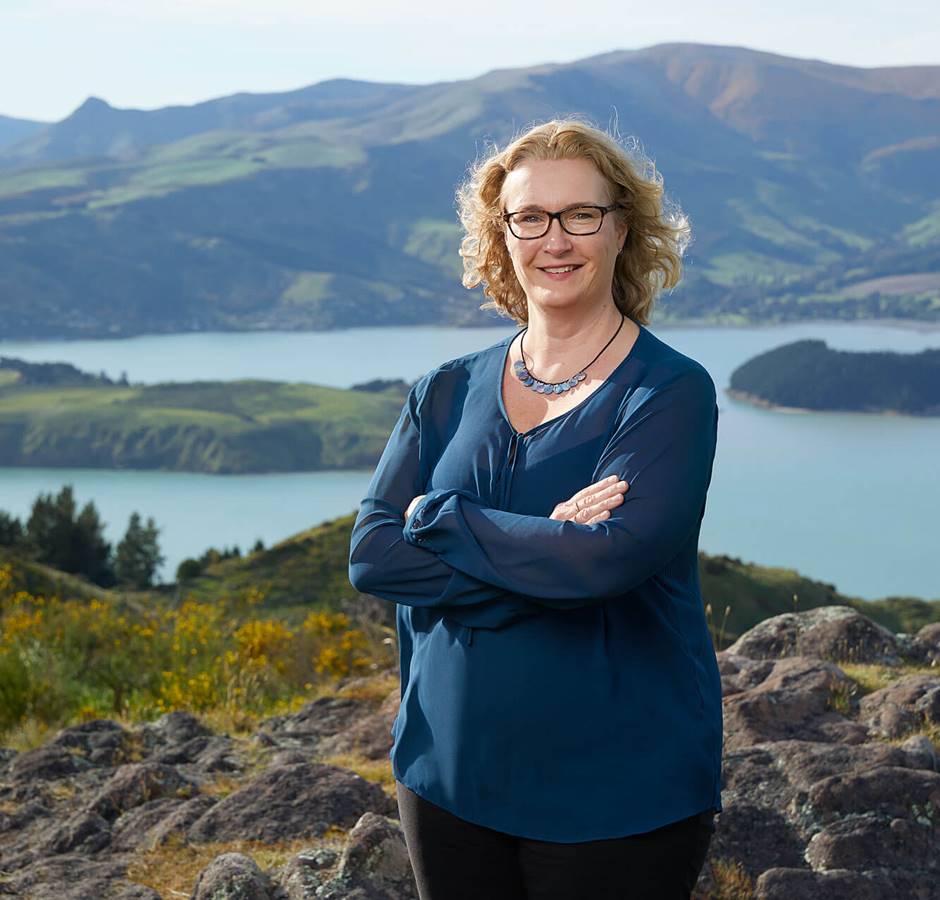 Laura Dawson
Laura Dawson is ChristchurchNZ's General Manager of Shared Services. Laura's role incorporates people and culture, IT, finance and the Project and Contract Management Office (PCMO).
Through her responsibilities, Laura ensures ChristchurchNZ is an efficient and agile organisation, and is seen as an exemplar employer.
"After spending a number of years working overseas, it's exciting to be back in Ōtautahi Christchurch and part of changing perceptions and growing confidence in our city's future."
Laura has held various roles within ChristchurchNZ, with previous experience in strategy, planning and project management with organisations in New Zealand, Australia and Singapore.