University of Canterbury
University of Canterbury
UC has much to offer international students, including world-recognised academic programmes, opportunities to explore the world, and an active student lifestyle. We treat International Students and local students the same – you start, progress, and finish as equals. In fact, no other New Zealand university puts as much emphasis on their level of care for International Students – before, during, and after your graduation.
With over 100 nationalities and over 160 clubs on campus, UC is a diverse and dynamic place. Our picturesque campus is located in the thriving city of Christchurch, near beaches, mountains, and endless adventure. Christchurch's Central City has the largest selection of fashion, food, cafés, and entertainment in the South Island.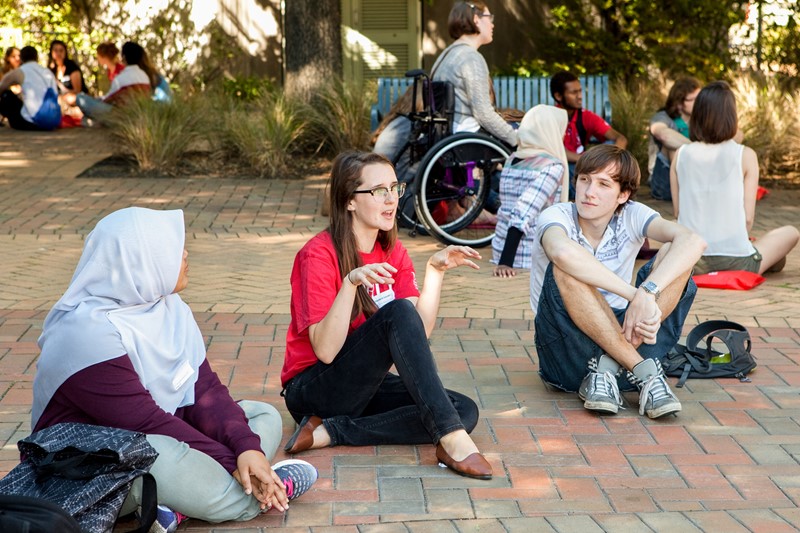 University of Canterbury is in the top 1% of the world's universities and is known for its high-quality degrees, research-led teaching, and state-of-the-art facilities. There are over 120 programmes on offer for undergraduate, graduate, and postgraduate students.
At UC, you will experience ground breaking thinking and world-class learning environments, while developing the skills and experience employers are looking for. Work placements, internships, and industry connections will help you become involved with the community where you will gain a new cultural awareness, become globally connected, and be highly employable.
You will leave UC with more than an education. You will have a head start for the rest of your life.
Accommodation
Homestay.
Boarding House.
Halls of Residence.
Private Rental.
Temporary Accommodation.
Highlights
The University of Canterbury is a prestigious destination that is ranked in the world's top 250 universities, with 15 subjects ranked in the world's top 200 (QS World University Rankings). What's more, UC has been awarded with a 5-star ranking for research and teaching excellence by the QS World University Rankings.
UC offers over 100 qualifications in more than 80 different subject areas. To learn more, visit: https://www.canterbury.ac.nz/international/
Student Numbers
International Students: 1865
Total Number Students: 14786
Contact
20 Kirkwood Avenue, Upper Riccarton, Christchurch, 8041