Spotlight on Nick McLean - Anthony's Windows
Lockdown blues? Not in the McLean's household. Nick and his wife Angela have been busy creating the mini-series "Anthony's Windows" to support the New Zealand Bear Hunt. The animation is bringing the bears of the windows to life, supporting children's learning and sharing some fun.
Although Nick McLean (Motion and Light Video Production) had an initial concept to create a mini-series about toys with conflicts, he was looking for something current that he could use to bring the idea to life. Not having much to do during the lockdown let him experiment with some of his ideas. During walks with his baby boy to see the bears in the neighbourhood and knowing Deb Hoffman, the women behind The New Zealand Bear Hunt, it wasn't surprising that Nick just jumped into it and started to write a script using teddy bears as protagonists. "It was important to me that these bears had their own personalities and issues to deal with." Nick admits that it was a bit tricky to come up with something that is entertaining for kids and adults - but the positive feedback showed that they were successful. The echo, especially from teachers was great. They used the stories and activity sheets during online classes to communicate with the kids to talk about their feelings.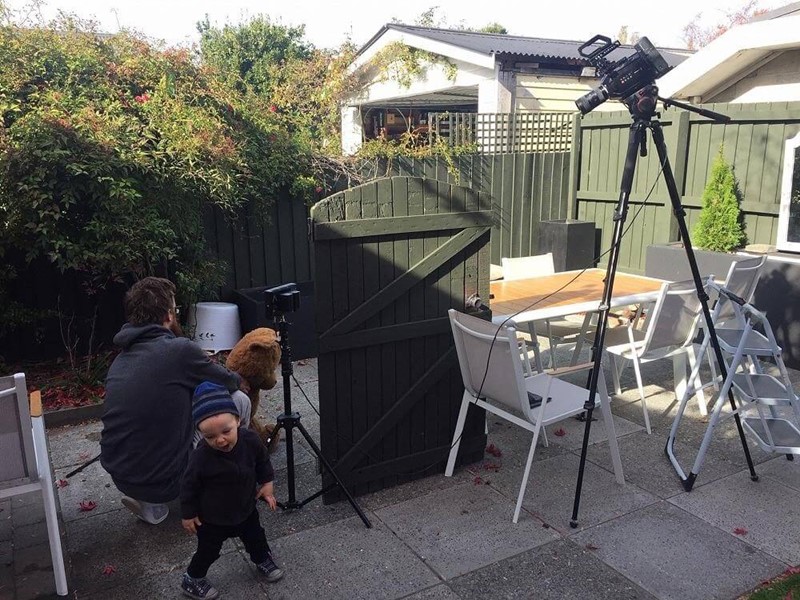 "Everything was filmed from home or in the neighbourhood, obviously obeying the lockdown rules," assures Nick. He involved some local talent, Shay Horay and Tom Trevella, as well as his wife Angela and baby Reuben to record the voices for the bears. "Everyone enjoyed being involved and the script left enough space for the cast to improvise as well." The NZ Bear Hunt team also managed to get More FM's, Gary McCormick and comedian, Mike King to play some cameo bears.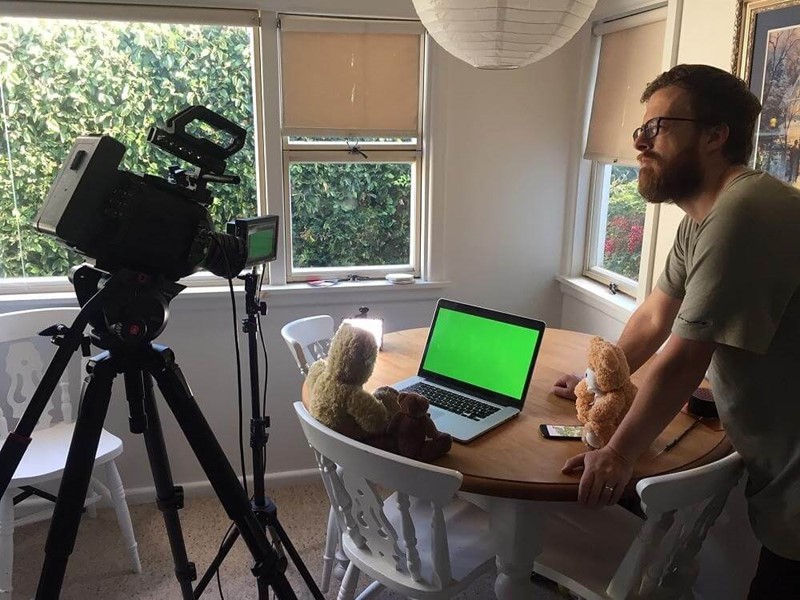 It took Nick one week to create the first episode of "Anthony's windows" as there was a lot of testing involved. Filming from home had its challenges, partly because Nick did everything himself. He eventually brought on Angela to help with some of the filming. The slow-motion scenes proved to be extra difficult: "I set the camera up for 4 days to film people walking by. In order to save storage space on the camera, I had to run out to check if someone is coming and then run back to hit the record button to start filming. In the end, we did some of the passing by ourselves to keep it simple."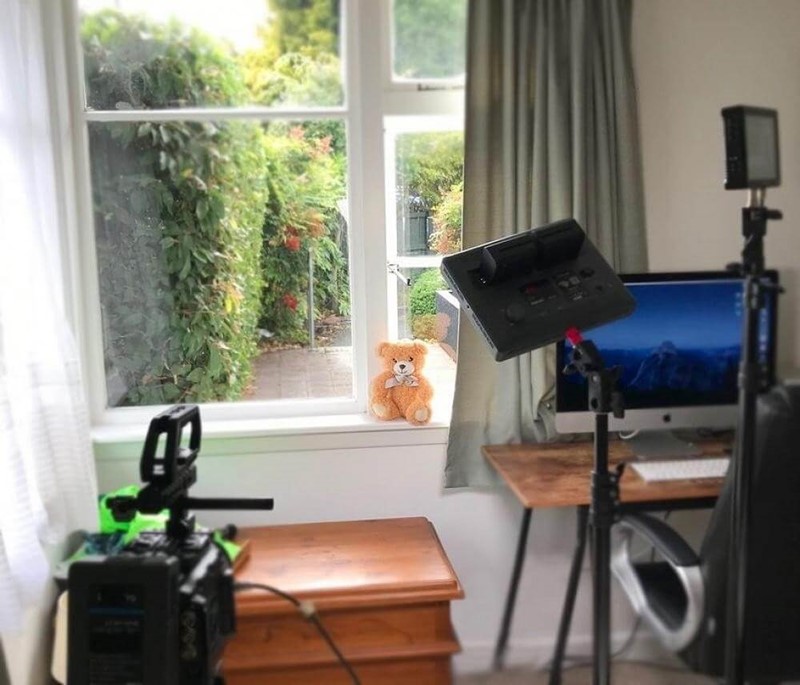 The first four episodes are out and Nick and the team dedicated their own time and resources to produce them for free to support Deb and the New Zealand Bear Hunt. "I would love to do more and so would the others, but obviously we need funding to do so", says Nick. Especially as his own business starts to ramp up again and he has paid work to finish which pays his bills. But they haven't given up to find a sponsor to continue: "We have a lot of ideas where the story could go, there is definitely room for an ongoing series."
For More Information Contact