Spotlight on Film Maker: Slavko Martinov
Film maker Slavko Martinov tells us all about being the '3rd eye' while working on the incredibility interesting "Repeat Attenders" feature documentary as a script supervisor. 
Q: Tell us about you? What are some of your productions? 
A: I didn't make my first film until I was 39. It was a doco for TV3 called, 'The Nip Tuck Trip (2010) about Kiwis taking cosmetic surgery holidays in Asia. Then I self-funded my first feature film, Propaganda (2012), which won an Academy-qualifying festival in 2013 and the only other film I've been able to make since then is Pecking Order (2017), which was distributed locally by Vendetta.
Q: How did you come to be involved with 'Repeat Attenders?'
A: Vendetta had come on board for this one - an Australian film made by Mark Dooley. They saw it had enormous potential at its world premiere at DOC NYC but they knew it needed reworking to gain a local and global theatrical release.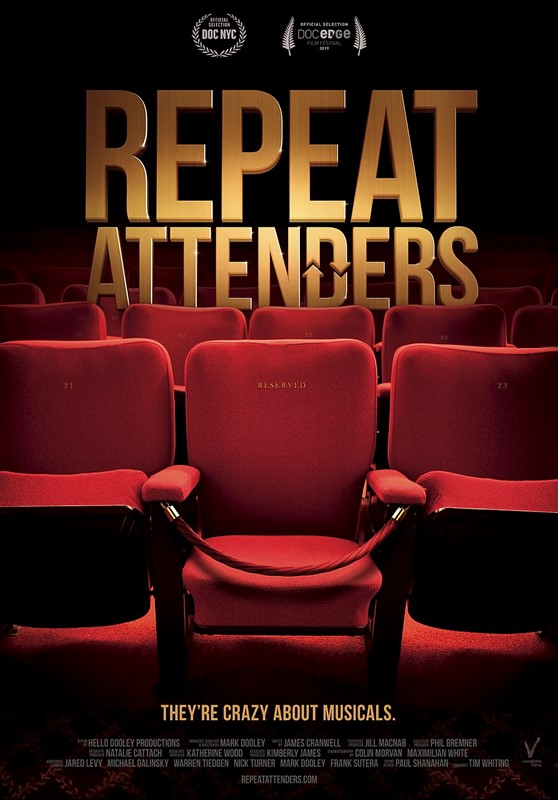 They asked me to come on board as a story supervisor to see if I could help make it more theatrical.
Being a story supervisor, or script supervisor, brought in after a cut is made, is like having a "3rd Eyes" editor brought in: at some point, filmmakers get so deep into the forest of a film that they end up getting lost in details, so it's invaluable to have a fresh pair of eyes come in and look at everything with no relationship to the film or the topic or content.
It's one of my favourite jobs. In fact, I wish it was my full time job. When you come in fresh, you can see patterns, characters, story lines and threads so clearly. It's a real treat to be able to ask questions about what the director wanted, and wants, and feels – questions that give the director a chance to remember what mattered to them and what's frustrating them and what they think the problems or challenges are.
I'd made a lot of notes from viewing the different cuts, then listened to Vendetta and then Mark about what they both wanted. And then I flew over for a few days to sit in the edit suite with him in Melbourne and start the process of unravelling the film in order to see how we could reassemble it. 
Q: What were some of the interesting gems that you saw in the raw footage? 
A: The most interesting part of the process was adjusting the style: Mark's career has been spent directing big ticket reality TV shows. And what you learn from that is the enormous pressure he's under to keep your attention. Because in that world, if you're not completely absorbed – constantly – you can just pick up the channel changer, press a button, and that's that. Your audience is gone.
It's a fantastic discipline to keep people hooked under those conditions. You can see that he keeps everything moving, moving, moving. But, as I said to him, this will be seen in a theatre by people who paid a ticket to see it. They're committed. They won't have a channel changer. They want to be there. They want to know about these characters, indeed, they are there to explore them and observe them in detail.
So the transformation came with a different approach to style: instead of a fast cut away from a character or scene, I'd ask him to go back to the original material and let it play out. Let it breathe. And sure enough, the characters are revealing more of themselves as the camera rolls. And in some cases, they reveal everything about themselves when they think the camera has stopped.
The thing that stays with me, for example, is the woman who didn't like to speak about herself but started taking freely when she was dressed as a cat. She was who she felt she could have been (a dancer) and what she wanted to be (a cat). I know exactly how she feels – I'd rather be a cat than myself, so I'm looking really closely at everything she says, every micro-expression, looking for the reveal.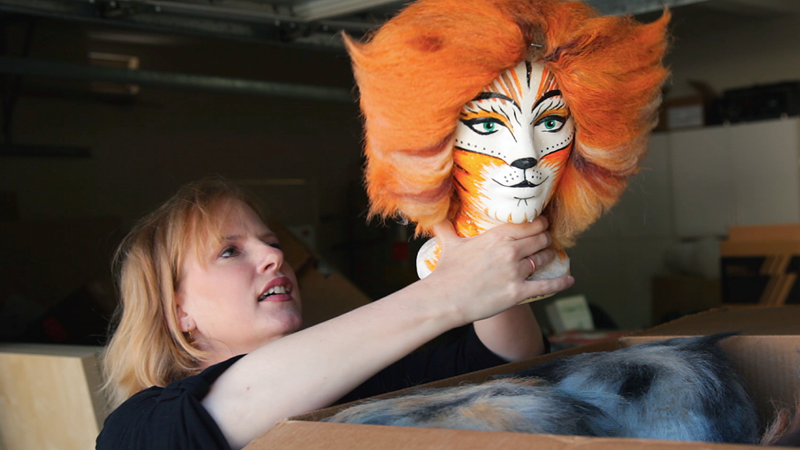 When she had to undress, and begins to retreat from who she really is until the makeup is circling down the drain from her face, she remarks, looking in the mirror, that it's just plain old her again. Bam. There she is. And there is her inner turmoil. She's trapped between unfulfilled desires and the realization that she can never be what she dreamed of. By becoming the 'other' it gives her a taste of her dreams. It's a journey she can take anytime. If she's prepared to take the lonely ride back to normality again.
Q: What is the value of that kind of collaboration for documentary film makers?
A: Mark was loving being reminded to just allow time and space on his own terms with out fear. It opened up a lot of possibilities for him.
It was a lot of fun to help someone look at their own work differently. And personally, I wish I worked with a team of people every day who I could bounce all of my ideas off. It's a collaborative medium and if you welcome ideas and criticism and support in from others – the more the better – your ideas and the possibilities will become the best they can be. It's the most fun you can have in storytelling, I feel.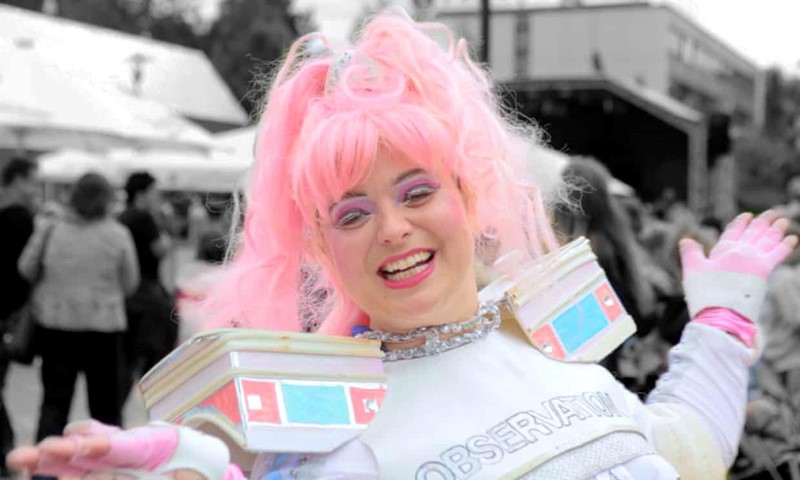 Q: Would you like to do that kind of project again?
A: Yes I'd like to do as often as possible. I can see what works (or doesn't) in other peoples' work far easier than I can in my own and it's far more efficient and enjoyable to use your story telling instincts in a short turnaround time for someone else. And it feels good to be able to help people make their stories the best they can be. I'm doing that currently on a local web series I have been brought in for as a producer.
Q: What do you think about the growing popularity of the documentary form and are there any genre bending formats on the horizon that you think are interesting? 
A: I think non-fiction has been steadily increasing popularity since 9/11. Once people have seen something like that day unfold, it's impossible to look at a blockbuster with all of its CGI effects the same way again. And now we've been in an increasing period of appreciation and respect for non-fiction for some years. And because it's a relatively new art form, it exists to be redefined and have its boundaries pushed each time you make one.
It's good to see the NZFC and NZOA turnaround recently and embrace the fact that the people around the world love it and depend on it more than ever to deliver the truth and fill the void left by peoples' distrust of mainstream journalism, however misplaced that may be.
And as the saying goes, nothing is more unbelievable and dramatic than the current reality (show) we're all partaking in.
For More Information Contact