Spotlight on Director Gillian Ashurst
Director and writer Gillian Ashurst is collaborating with producers Nadia Maxwell ('Human Traces') and Catherine Fitzgerald ('Bellbird') to make the short film 'The Meek'.
'The Meek' is an apocalyptic drama in which humanity is shown to be on the brink of extinction due to a virus. Amidst the ensuing dystopia that has been portrayed, the film explores the interesting journey of its lead character which happens to be a young girl. The movie is a fitting testament to the power of diversity as the protagonist is differently abled which is also why the film is poised to depict various intricacies of the human condition.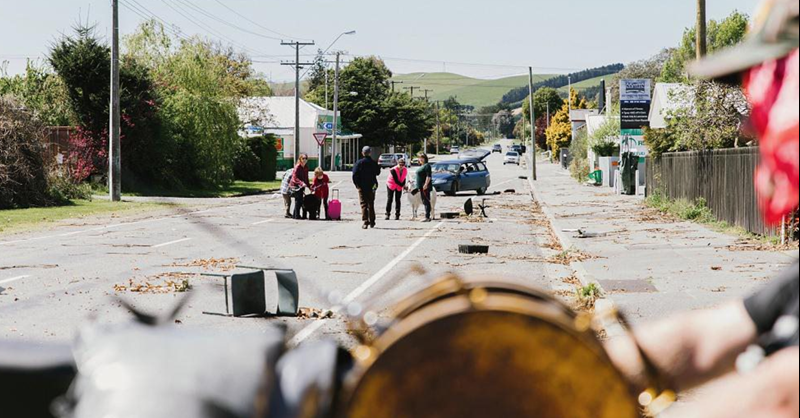 Gillian has been an integral part of the New Zealand film industry since the late 90s and has a feature film called 'Snakeskin', four short films (including 'The Meek' ) and at least four documentaries under her belt . She is the recipient of a number of film and television awards and her projects have received invitations from a plethora of film festivals across the globe. She had a lot of fun making 'The Meek' and hopes that the film will thoroughly entertain the people who see it.
The film was shot at a number of places in North Canterbury. These include places like Okuku and Loburn that boast of gorgeous rural landscapes. Filming also took place at the beautiful Amberley Beach. A small town called Hawarden that exudes a rare dystopian grandeur was also used for the film. The panoramic Pegasus Bay has also been captured by the film. The variety of locations that feature in this film justifies the privileges most Canterbury film-makers are entitled to by virtue of their close proximity to the ocean, the plains and the mountains the province has to offer for an unparalleled film-making experience.
A number of talented Cantabrians including Gillian have invested their efforts into this movie. One such amazing Cantabrian happens to be John Chrisstoffels who is the film's director of photography. John's contribution towards this film is unparalleled.
Gillian looks forward to making more feature films and plans to film a number of her upcoming projects in Canterbury. She will be collaborating with producer Nadia Maxwell once again to write and direct a psychological horror film called 'Gnats'. The script for 'Gnats' has already received development funding, and recently went through the Script to Screen Story Camp development process. Moreover, Nadia, Catherine and Gillian are developing a feature film called 'Inheritance' which expands on the universe that has been portrayed in 'The Meek'. 'The Meek' was funded via the New Zealand Film Commission's Catalyst fund, and comes with development money for the feature film.
Here is wishing Gillian all the best for her ambitious ventures. We hope many film-makers from across Canterbury as well as the rest of the world can take a leaf out of her book.
For More Information Contact