Spending in Christchurch's Core up 11.3 Percent
Spending in Christchurch's core was up 11.3 percent to $22m in January 2020, compared to the same month last year.


Christchurch saw an overall spending increase of 2 percent for January to $454m, according to MarketView data for January 2020.
Spending this month was partly driven by:
The core spending. Core spending for January 2020 is up 200 percent on January 2015.
Increased spending in the central city (core and fringe) of 5.3 percent to $33m. Central city (core and fringe) spending for January 2020 is up 54 percent on January 2015.
Increased spending by international visitors, up 12 percent
The impact of the coronavirus disease (COVID-19) is not yet visible but we do expect to see this filter into the February data.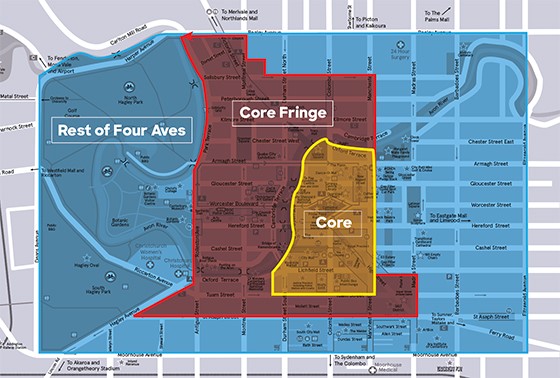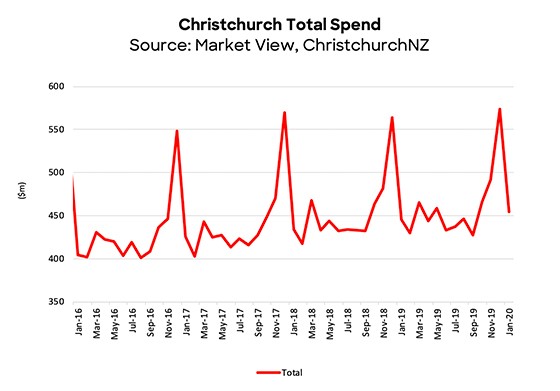 Spend by location
As noted, the core and central city (core and fringe) saw growth in January.  

Other areas that saw standout January spending growth were Spreydon, the rest of the Four Avenues and Lyttleton at 16 percent, 12 percent and 8 percent respectively.

Conversely, Tower Junction, Belfast and New Brighton saw falling spending, with a decline of 8 percent, 6 percent and 5.9 percent respectively.

Spend by store type
Within the core, home, hardware and electrical grew by 29.2 percent to $614,317. As with groceries and liquor which grew 27.8% to $1.5m.
Within the central city, groceries and liquor grew by 23 percent to $1.9m. Likewise, spending on home, hardware and electrical by 11.9 percent to $1.8m.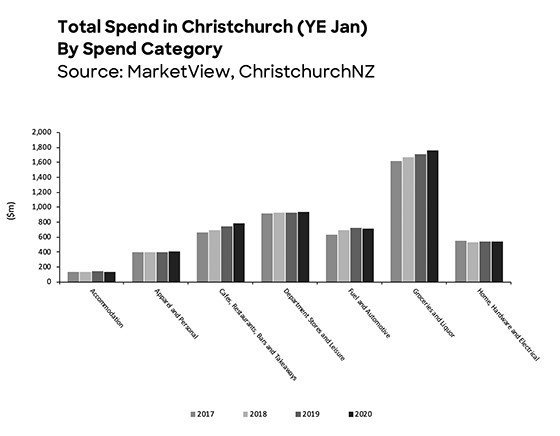 Spend by visitor type
Overall spending across the city has seen a 2 percent increase on the same period last year, driven by a strong increase in international visitor spend.

Spending by Christchurch residents in Christchurch (excluding fuel) increased by 1.4 percent, but in the central city increased by 4.5 percent.

Want to know more?
Read the latest Quarterly Economic Report, or get the latest insights on the dynamics of the Christchurch and Canterbury economies directly from the experts. Our Senior Economist, Dr Peter Fieger and the economics team are available for presentations or information sessions at your workplace or next event.
Contact us for more information