Economic Explainer: What did we learn from lockdown 2020?
Lessons learnt
It's been nearly 16 months since New Zealand was last in lockdown, and we've learned a lot.
We've been heralded as a safe haven, a role model, a bolthole in the South Pacific. Importantly, we've gained an understanding of COVID-19 from both a public health and economic perspective.
ChristchurchNZ is the economic development agency for Ōtautahi Christchurch, home to a small team of economists whose job it is to dive into the numbers and resurface with trends and insights.
In light of New Zealand's most recent lockdown we checked in with Jorge Chang Urrea, ChristchurchNZ's Senior Economist, to learn about Christchurch and Canterbury during lockdown the first time around
How did lockdown 2020 affect spending?
Jorge: During the first week of lockdown in 2020, retail spending fell 69 per cent compared to the same week in 2019 – that's a reduction of around $76m in less than a week.
Spending in all but two retail categories fell by more than 90 per cent. The only real outlier? Groceries and liquor – only fell by 18 per cent. No surprises there really, seeing as supermarkets remained open to consumer trade.
Hospitality and apparel/personal spending took the biggest hit falling by 99 and 98 per cent respectively.

Depending on how long we remain at Alert Level 4, we can assume similar trends will happen this time around"

ChristchurchNZ Senior Economist Jorge Chang Urrea
How much of our workforce were considered 'essential'?
Jorge: About 32 per cent of workers in Christchurch were considered 'essential'. That's about 70,000 workers out of a total of 218,200.
Most of them worked in health care and social assistance (just under 20,000). About 70 per cent of this sector remained working at their place of work.
In second place were workers in public administration and safety. About 7,800 people in this sector remained working at their place of work – 77 per cent of the sector.
Here's a full breakdown of our estimate of Christchurch's essential workers during the lockdown that began in March 2020:
 

Essential Sector 

 

Essential Subsectors 

Number of Essential Workers 

As % of Total Essential Workforce  

As % of Total Workforce (Essential and Non-essential) 

Health Care and Social Assistance 

Hospitals / Medical Services / Pathology and Diagnostic Imaging Services / Residential Care Services 

19,920 

 

28.4% 

9.1% 

Public Administration and Safety 

Central Government Administration / Defence / Public Order, Safety and Regulatory Services 

7,850 

11.2% 

3.6% 

Retail Trade 

Fuel Retailing / Food Retailing 

7,780 

 

11.1% 

3.6% 

Transport, Postal and Warehousing 

Road Transport / Rail Transport / Air and Space Transport / Postal and Courier Pick-up and Delivery Services / Warehousing and Storage Services 

7,405 

10.6% 

 

3.4% 

Wholesale Trade 

Basic Material Wholesaling / Grocery, Liquor and Tobacco Product Wholesaling 

6,450 

9.2% 

3.0% 

Construction 

Building Construction 

5,400 

 

7.7% 

2.5% 

Manufacturing 

Food Product Manufacturing / Basic Chemical and Chemical Product Manufacturing 

5,230 

7.5% 

 

2.4% 

Professional, Scientific and Technical Services 

Legal and Accounting Services 

3,500 

5.0% 

1.6% 

Financial and Insurance Services 

Finance 

 

1,950 

2.8% 

0.9% 

Information, Media and Telecommunications 

Broadcasting / Internet Publishing and Broadcasting / Telecommunications Services 

1,630 

2.3% 

0.7% 

Agriculture, Forestry and Fishing 

Agriculture / Aquaculture 

1,521 

 

2.2% 

0.7% 

Electricity, Gas, Water and Waste Services 

Electricity Supply / Gas Supply / Water Supply, Sewerage and Drainage Services / Waste Collection, Treatment and Disposal Services 

1,400 

2.0% 

 

0.6% 
Who worked from home?
Jorge: About 21 per cent of workers in Christchurch could work from home during the 2020 lockdown. That's about 47,000 workers.
The biggest group were from professional, scientific and technical services – 20,000 workers, or 42 per cent of all those who could work from home.
In second place were workers in education and training – 6200 workers, or 13 per cent of all those who could work from home.
Other sectors that had a fair number of workers who could work from home were administrative and support services; financial and insurance services; rental, hiring and real estate services; and information media and telecommunications.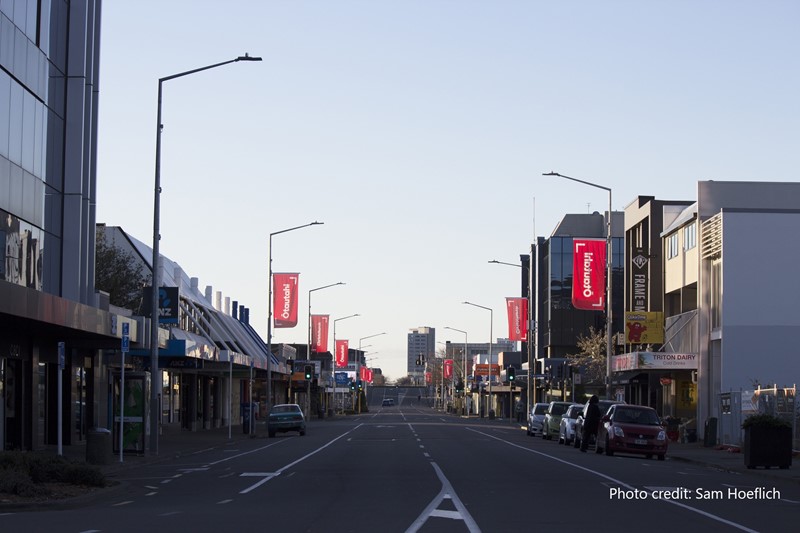 How did lockdown affect unemployment?
Jorge: No one could've blamed forecasters for anticipating a significant hike in the unemployment rate in Christchurch because of COVID-19 and the lockdown. Some said it would reach 10 per cent.
Thankfully forecasts are forecasts, and by the June 2021 quarter unemployment in Christchurch was at 4.6 per cent. Amazingly, this was even lower than the March 2019 rate of 5.0 per cent.
Across Canterbury, the unemployment rate in the June 2021 quarter was 3.9 per cent – the same as it was in March 2019.
The Government's wage subsidy meant many employers were able to keep people on, and border closures meant the immigrant workforce was smaller than previous years.
Some of the actions taken in response to COVID-19 meant employment in some areas was protected or created – some good examples being hotels turning into MIQ facilities, an increase in border security, and the national immunisation programme.
How did lockdown affect our physical movement?
Jorge: Google collects mobility data from anonymous phone data. It's how they know when stores are busy, where there are traffic jams, that sort of thing.
Across Canterbury during the first week of lockdown in 2020, visits to grocery stores and pharmacies dropped 48 per cent, workplaces dropped 69 per cent, parks dropped 76 per cent and transit stations dropped 86 per cent.
The clearest sign of the impact lockdown had on our movements? Visits to retail stores and recreation areas dropped 88 per cent.
The number of hours spent at home increased 31 per cent. It's worth noting that we already spend a lot of time at home, even during workdays so the increase here was always going to be smaller than other places.
Note: the baseline used by Google is the median value for the corresponding day of the week during the five-week period 3 Jan – 6 Feb 2020.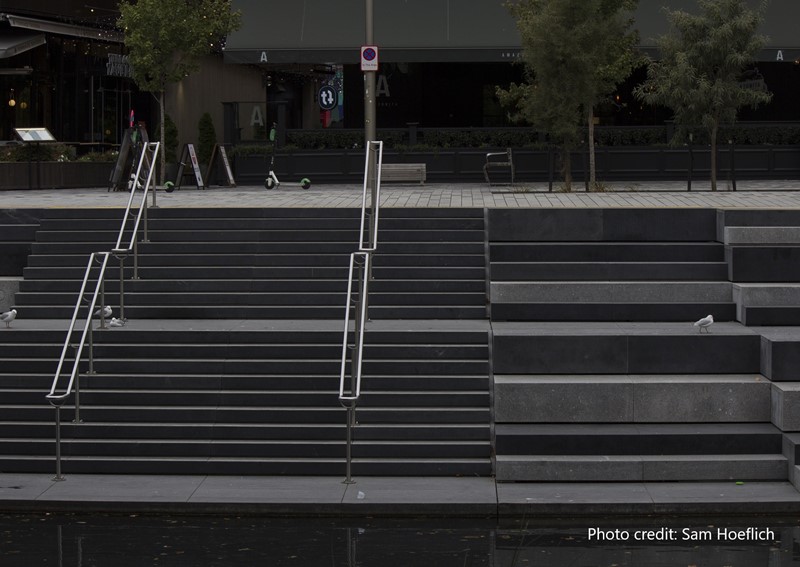 How did lockdown affect traffic?
Jorge: We all remember the quiet streets during lockdown in 2020, the images of empty avenues and highways.
During the first week of lockdown, Christchurch recorded an 80 per cent drop in traffic. Heavy vehicle traffic fell by 68 per cent.
What's happened since then?
Jorge: The best way to keep track of economic and social trends, especially in relation to COVID-19 and how Canterbury is performing compared to the rest of the country, is with our Monthly Canterbury Economic Activity Index.
It compares Canterbury's economic indicators to national performance every month and helps to inform the socio-economic recovery plan for the city.