Meet
MEETINGS 2022 Buyers Experience Canterbury's Winter Wonders With ChristchurchNZ
MEETINGS 2022 Buyers Experience Canterbury's Winter Wonders With ChristchurchNZ
The weekend before MEETINGS 2022, seven Australian event professionals were hosted to a mid-winter alpine experience in the heart of the South Island by ChristchurchNZ.
Boutique Luxury
Arriving on Saturday evening, guests were each greeted by a ChristchurchNZ host on arrival, experiencing Christchurch Airport's exclusive MEETINGS Welcome Lounge before travelling to their five-star accommodation at The George.
Christchurch's long-acclaimed boutique hotel is set in a beautiful garden right on the edge of Hagley Park and overlooking the Ōtakaro Avon river. With 52 guest rooms, The George, combines luxury with attentive, friendly service. The property has six separate venues meeting spaces, including The Residence, a luxury onsite villa with boardroom and living room opening out into private gardens.
Later that evening they enjoyed a short drive with PrimeTravel Mercedes executive transportation to dinner at Eliza's Manor, a Victorian-era gabled home and garden beautifully restored as a luxury hotel and restaurant with private dining for up to 80 guests.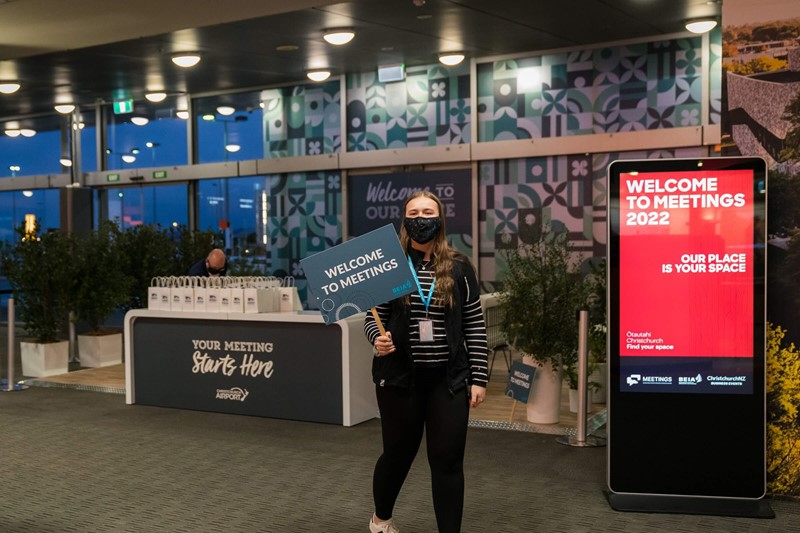 High-country Wellness
After a restful night and delicious breakfast at The George, they left the city behind on Sunday morning for a leisurely hour's scenic drive by ScenicNZ coach to the Fable Terrace Downs Resort nestled in the Southern Alps.
With a world-class golf course and a backdrop of changing alpine scenery, this is a true high-country experience. Here they were able to learn about leisure activities available at the resort and nearby options, visit the villa accommodation and enjoy refreshments. The tantalising fare at the Clubhouse Restaurant included tastings of the best of the local area, including Aoraki Mt Cook salmon, wild venison, salami, local cheeses including grilled Wairiri buffalo milk halloumi, and seasonal vegetables.
Later they headed 30 minutes to Methven village at the foot of Mt Hutt to experience Ōpuke Thermal Pools and Spa, the latest wellness destination in Methven Canterbury, just an hour out of Christchurch city.
Here the ultimate Ōpuke experience is the Solar Tubs nestled away for added privacy, where they were treated to uninterrupted panoramic views of the majestic Southern Alps, in private tubs with controlled temperature up to 41°. Then they were able to soak, unwind and indulge at the swim-up Tranquillity Bar, with an exclusive poolside canape and beverage service.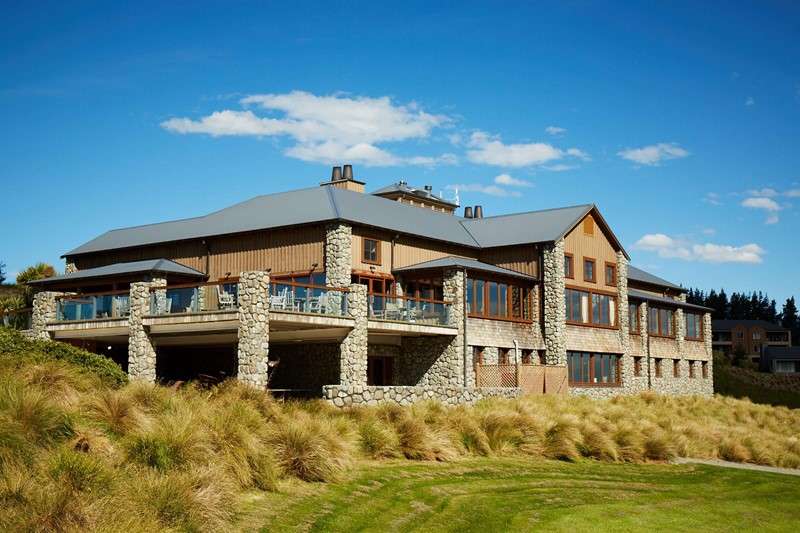 Inner City Vibes
Transferring back to The George with ScenicNZ, they relaxed before heading to their inner-city dinner experience at Riverside Kitchen. The Riverside Kitchen team showcased the stunning venue and activities for corporate group and conference delegates. A Masterchef-style challenge with dinner gave them the full experience, before a nightcap at one of The Terrace's laneway bars nearby.
On Monday morning, the day began at The George with mindful meditation and yoga in a hosted private session with Sarah O'Connell from Soul Studio.

Next they enjoyed an easy, relaxed breakfast at Christchurch's renowned brunch establishment, Miro. Located next to Te Pae Christchurch Convention Centre on the riverside promenade in a beautifully restored art-deco heritage building. Miro exudes warmth with its high ceilings, open fires and large windows overlooking the river. There are private meeting and function rooms on the top level, each with city views.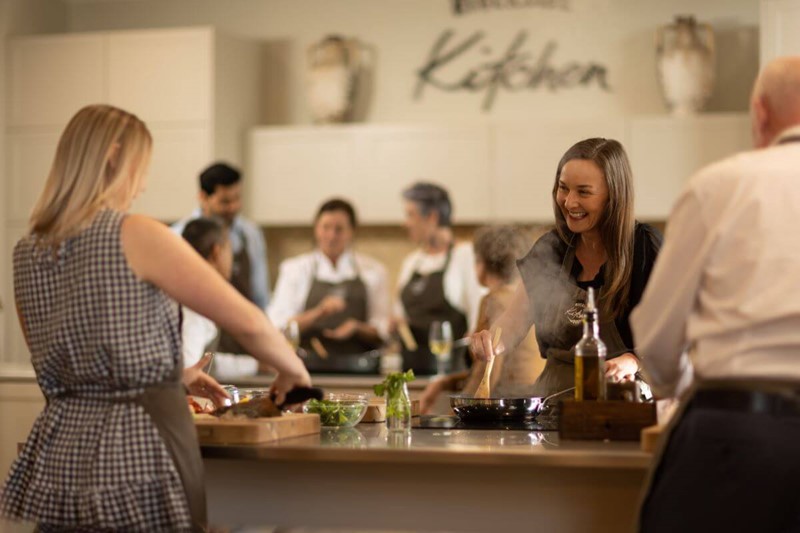 Venues Galore
Later the group visited the with Venues Ōtautahi Air Force Museum of New Zealand for options at this spacious and fascinating venue.
That evening the group headed to The Tannery for an elegant, intimate warm evening with dinner served in the Atrium. Just 10 minutes from the city centre, this large, restored Edwardian workshop creates a stunning backdrop for business events, from intimate corporate events to large conference gala dinners, in five different spaces. Also onsite is a spacious meeting room with sunny balcony, a boutique cinema, day spa, fantastic hospitality options, and craft beer tours.
Serenaded by an acclaimed local jazz singer and piano, the group was hosted to a delicious winter family meal, served with very best North Canterbury wines and world-winning Cassels craft beers.
Tuesday morning was a chance to experience Christchurch Attraction's serene Punting on the Avon. Aboard two punts, they relaxed in style down the Ōtakaro Avon River past Te Pae Christchurch and the Christchurch Town Hall. A special musical surprise on the riverbank awaited as they glided past on this beautiful clear sunny day.
Nearby, they stopped to explore the Edwardian wonder of the magnificent Isaac Theatre Royal, and its vast, elegant event and entertainment options.
Next door they boarded the restaurant tram for morning tea, before stopping at Christchurch Art Gallery Te Puna o Waiwhetū, striking contemporary glass-facade and architecturally acclaimed venue, not only for exceptional art collection but also spacious function and auditorium spaces.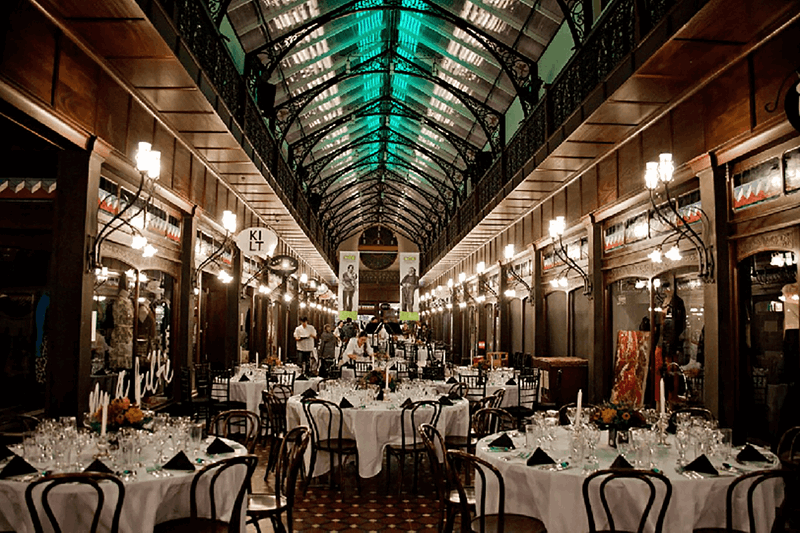 Inspirational Lunch
Guests joined a larger group of buyers from Australia and New Zealand for a lunch to remember at Milton St Substation, another of Christchurch's diverse range of eclectic and multi-purpose spaces and an historic, versatile and architecturally unique property for all events. The Substation has multiple spaces and levels including three impressive interior areas split between two floors, a large north facing balcony and a private courtyard.
Several talented local suppliers were behind the scenes to create this amazing event, which included a pop-up Vogue experience. Professional conference organisers, Composition and the team from Millennium Hotels and Resorts worked to design and activate the event with incredible colour and performances provided by Epic Entertainment, Multi-Media Systems, and Season Event Design. Moveable Feasts, one of Christchurch's leading catering and event management companies served the gourmet lunch for 80 guests.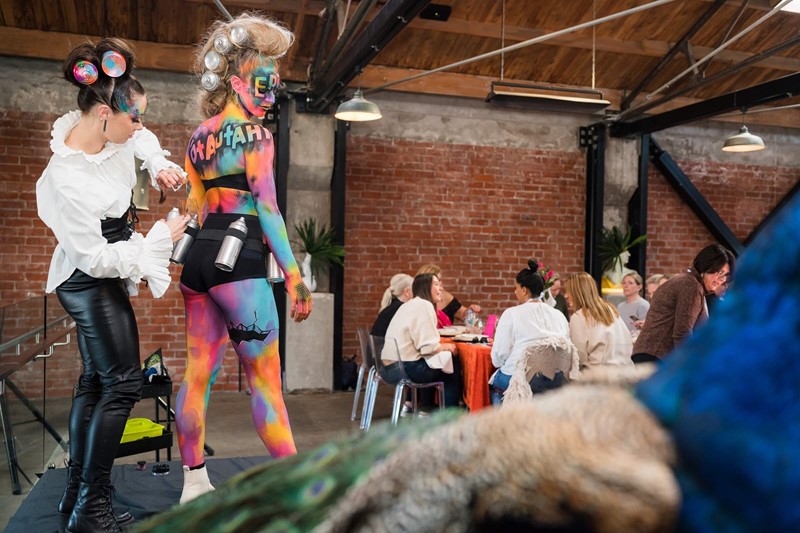 Christchurch From The Air
Then it was on to GCH Aviation's state-of-the-art GCH Jet Centre, a private, dedicated 24 hour full service corporate aircraft terminal at Christchurch Airport. Here the afternoon ended in style aboard two luxury EC130 helicopters, for a scenic tour of the city, with magnificent view of the alps, ocean and Port Hills and Banks Peninsula.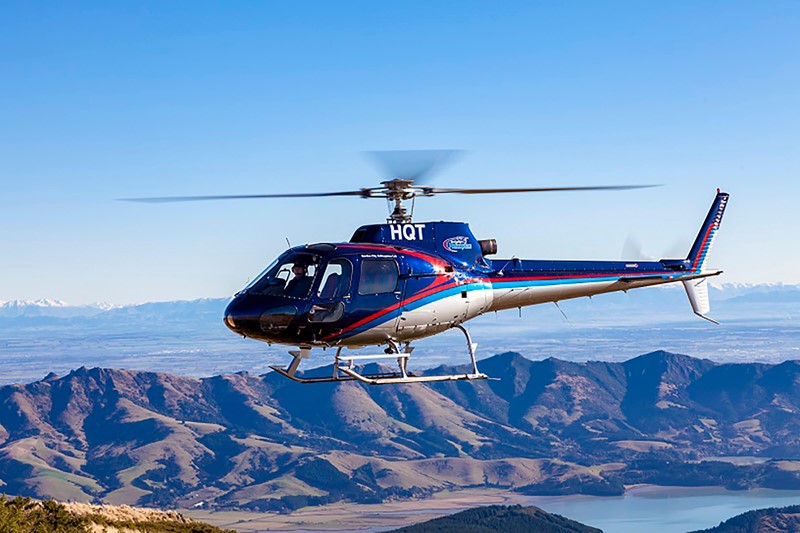 What They Said:
Jessica Ferguson, Arinex
"Christchurch, Ōtatauhi takes visitors on a journey like no other in Aotearoa. From the moment you arrive in the new airport with prominent welcome signage and private meeting hub, you feel the city's warm welcome. The central business district has been thoughtfully re-designed for easy walking accessibility and the Te Pae Convention Centre is well appointed as the new shiny gem in the heart of the CBD. From traditional favourites like the historical tramway restaurant and punting on the Avon River, to the new Cashel St shopping and Terrace dining precincts, Christchurch's journey of recovery has culminated in a perfect balance of rich heritage and a vibrant social scene to suit any business event.
The new Christchurch has been carefully and thoughtfully designed. The journey of Christchurch's recovery and its new personality provides a very bespoke setting for hosting business events."