Meet
MEET CHRISTCHURCH and Autumn 2021 Domestic Famil
ChristchurchNZ Convention Bureau matched the city's venues, accommodation and event service suppliers with domestic planners in March 2021
MEET CHRISTCHURCH and Autumn Domestic Famil
Ōtautahi Christchurch is a place to meet, learn and connect. An accessible compact city easily explored on foot.
MEET CHRISTCHURCH 25 March 2021
ChristchurchNZ Convention Bureau's inaugural MEET CHRISTCHURCH event was held on 25 March at Christchurch Town Hall. Venues Ōtautahi runs the venue and was a sponsor of the event, which welcomed over 200 business events industry professionals. Exhibition Hire Services also sponsored the event, creating a visually stunning room to match the space's iconic contemporary design.
The event connected the city's venues, accommodation and event service suppliers with domestic and local meeting and event planners.
With the borders closed during the COVID-19 pandemic, ChristchurchNZ focused on connecting with New Zealand-based professional conference event and incentive planners. 
I'm so pleased I attended MEET CHRISTCHURCH. It was an awesome event and so convenient and valuable having those amazing venues and services showcased under the one roof. I was looking for a venue for an event that I'm organising later this year and I managed to secure one, thanks ChristchurchNZ.

Mirelle Liang, Events Coordinator, Christchurch City Mission
MEET CHRISTCHURCH gave domestic planners and corporate decision makers a first-hand look at the options on their doorstep in the Christchurch and Canterbury region.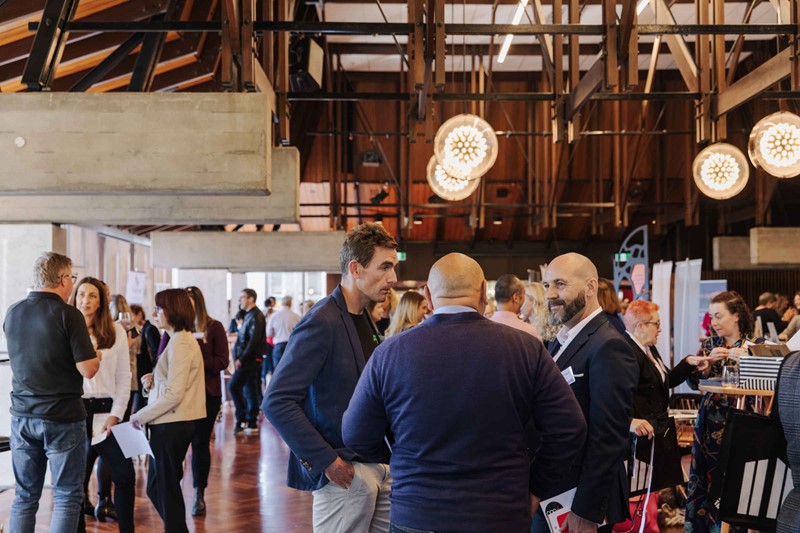 A diverse mix of suppliers exhibited, including 42 venues, accommodation, attractions, activities and event service businesses.
More than 150 decision makers registered to attend - a mix of locally-based corporates, professional conference organisers, event managers, executive assistants, government departments and Crown Research Institutes.
"Having venues like the Christchurch Town Hall and Te Pae Christchurch Convention Centre ensure we have the infrastructure to host large and complex business events", says Claire Hector-Taylor, Convention Bureau Manager at ChristchurchNZ.
There were seven groupings of exhibitors at MEET CHRISTCHURCH - check out more info through this link.
Famil Highlights
ChristchurchNZ Convention Bureau hosted two familiarisation groups in autumn 2021, coinciding with its first MEET CHRISTCHURCH event.
Eight domestic event professionals participated in multi-day tour, joined for one day by 18 local event organisers to see key city highlights and connect with suppliers.
We really appreciated being invited and thought it was really well done. Quite often you are rushed from place to place with little time and too much information to absorb, but the balance was perfect.

Matt Maclean, Operations Manager - South Island Events and Venues, Platform 4 Group
ChristchurchNZ hosted buyers for the full day, including a site inspection of three unique and versatile venues and attractions, and Te Pae Christchurch Convention Centre's pop-up activation hub.
Out-of-town guests stayed at Rydges Latimer Hotel for two nights, a quality establishment in the city centre overlooking the greenery of Latimer Square.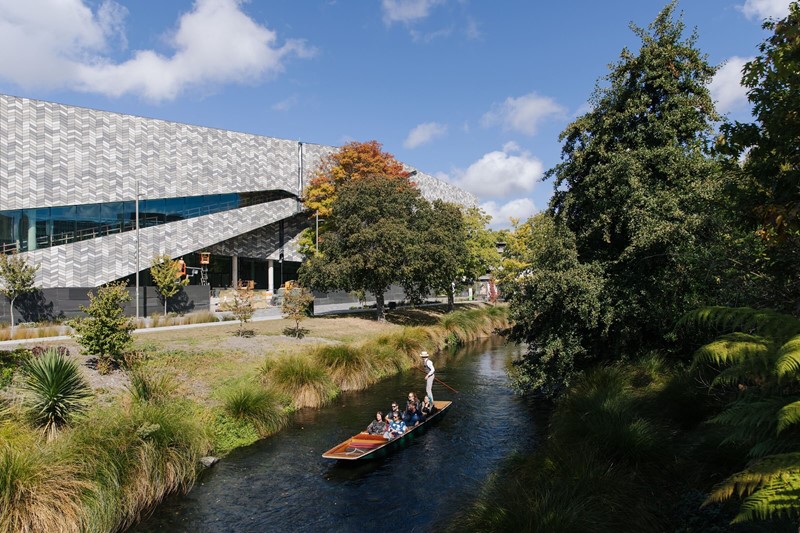 Some famil highlights were: