Explore
Campgrounds In Canterbury
Campgrounds in Canterbury
Whether you're a seasoned camper or are only just getting into the thought of 'roughing it', Canterbury is spoiled for choice with the neatest campgrounds.
Check out a few suggestions from our friends at Neat Places.
Wooded Gully Campsite
Feel worlds away from Christchurch in just under an hour at this campsite. Situated in the Mt Thomas Forest Conservation Park, the Wooded Gully Campsite offers solitude for those looking to take it off the grid.
Featuring 50 non-powered tent sites, this DOC campsite is equipped with flush toilets and water, plus leashed dogs are a-okay. Pitch a tent among the trees and wake up early the next morning to tackle one of the many walks with trailheads at the campsite.
Whether you're looking for kid-friendly nature walks such as the Kereu Track (one hour return) or something more strenuous like the Mt Thomas Summit (three and a half hours return), you'll get your outdoor fix with enough time to enjoy a nice camp dinner before sundown.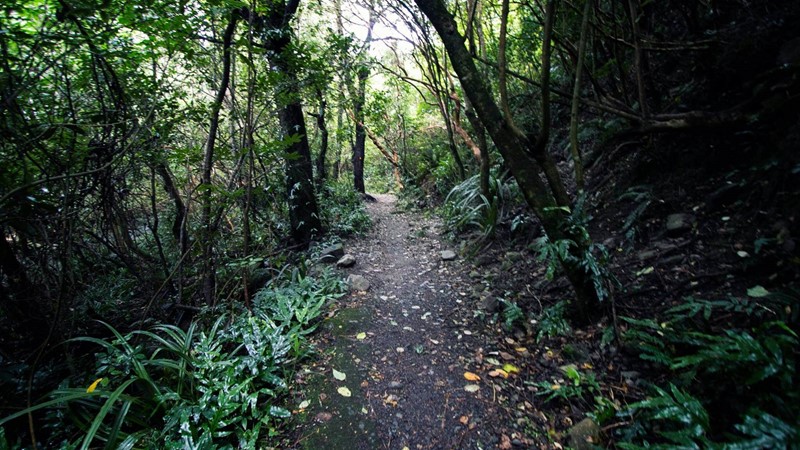 Little River Campground
A fan favourite for those wanting a getaway from Christchurch, the Little River Campground is a hidden gem. The campground offers plenty of powered and non-powered sites to go around, plus cabins for those who'd rather not rough it. Although the surrounding beauty of Little River and further into Akaroa are reason enough to stay, the real charm is the campground itself.
From slippery mudslides, trampolines, and massive tree swings, this place is a haven to let children roam or to let your inner-child out. As if this place couldn't get any better, the rates are affordable, includes free Wi-Fi (not that you'll need it), and the site is dog-friendly! We recommend this one as a great site for first-timers.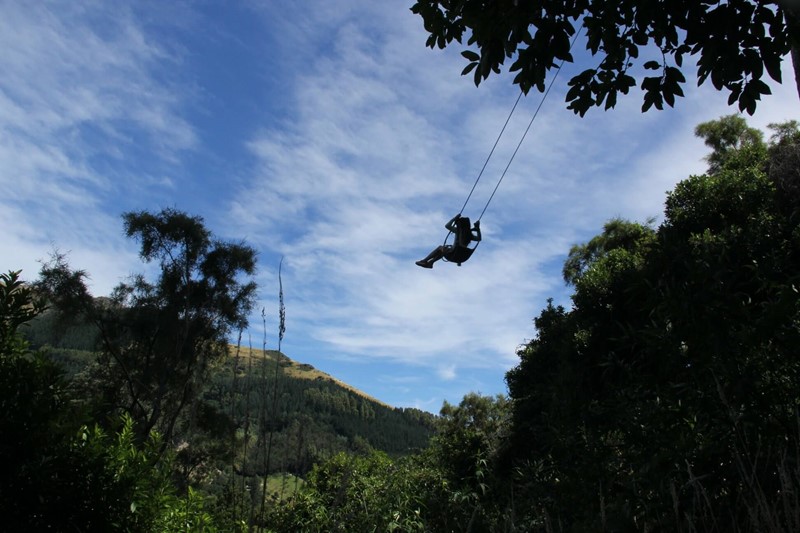 Rakaia Gorge Camping Ground
If you're looking for a getaway close to Christchurch with stunning views, creature comforts, and both dog and kid-friendly, we've found just the place for you. The Rakaia Gorge Camping Ground is nestled next to the rumbling Rakaia, dishing up serene stream noises to lull you to sleep, if the epic stargazing doesn't keep you up! With plenty of designated camping spots - no fighting over tiny sections of grass here - campers enjoy handy amenities like picnic tables, toilets, and views of the river. Just a short walk takes you down to the water for a refreshing dip, or up through the gorge to the stunning Rakaia Gorge Walkway.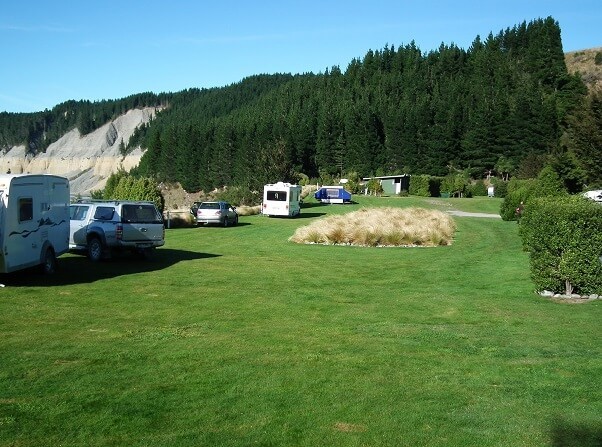 Lake Ruataniwha Campground
Twizel is a true gateway to the stunning outdoor playground that is the South Island. Located just a few hours south of Christchurch, it's a booming little town with plenty to see and do. The Lake Ruataniwha Campground is the perfect spot to be in the centre of the action. Whether you're into hiking, swimming, fishing, or enjoying the night sky in Mackenzie's Dark Sky Reserve, this is the place for you.
Featuring large campsites among the forest with a quick walk to the lake, the campground will leave you spoiled for choice with beauty at every corner. Lake Ruataniwha is one of New Zealand's main rowing lakes, so campers are sometimes treated to glimpses of practices and races.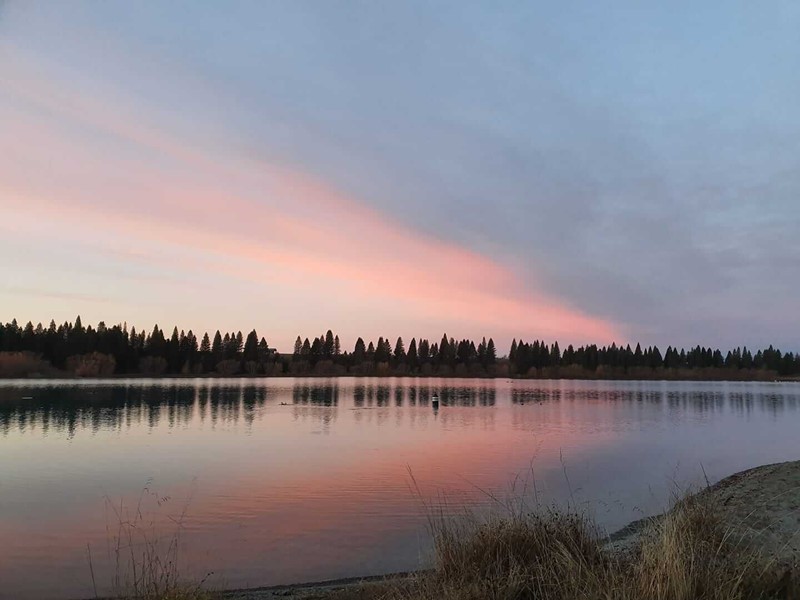 Alpine Pacific Holiday Park
As much as we love secluded campgrounds tucked into the bush, there is merit to a centrally-located campground. Alpine Pacific in Kaikoura is one of our favourites, both for its super close location to town and the amenities on site. Located a few minutes walk from town, this cosy campground offers plenty of space to get to know your camping neighbour and enjoy the sights of Kaikoura.
With hot tubs, a pool, and great kitchen and bathroom facilities, campers are treated to the easy life. Perfect for families and pets, this place makes camping easy for those who have never been or prefer the comforts of home. Plus, you're rewarded with the view of the Kaikouras. A true win-win.