Make The Most Of Your Day
Chat To Our Knowledgeable Cruise City Champions
When you arrive into Christchurch city centre, keep an eye out on the street for our friendly Cruise City Champions in their bright pink vests!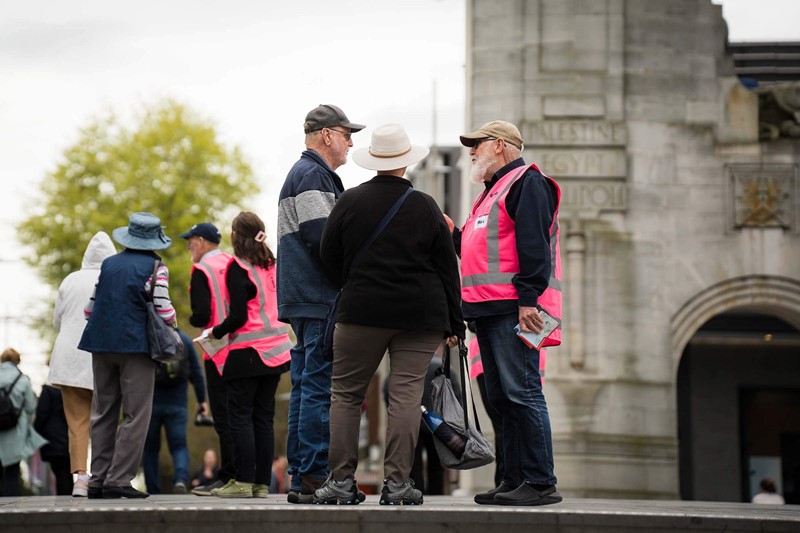 These amazing ambassadors of our city are available to help you answers any questions you may have about Christchurch, provide directions, offer advice on the tops spots to visit or just to have a general chat about our wonderful city.
These passionate Christchurch locals are all volunteers and offer their help on cruise ship days as they are so proud to share their city with you.
Make sure to say hi when you see them on the street!
Are you local and interested in becoming a Cruise City Champion?
We Would Love To Hear From You