Explore
How To Spend A Day In Ōtautahi Christchurch
A Day In Ōtautahi Christchurch
Our buddies over at Neat Places know a thing or two about Ōtautahi Christchurch. They started out here and keep their finger firmly on the pulse of what's happening in this resurgent city.
They've put together an ideal day out in Christchurch, from breakfast and daytime activities through to dinner and cocktails.
Check it out for some inspiration for your next day in the city. Hopefully you've found yourself a famous Canterbury bluebird day, so let's get out there and explore.
Morning
Grizzly Baked Goods
Grizzly Baked Goods has become one of the city's most addictive and popular baked destinations. Their hole-in-the-wall in Sydenham backs onto their bakery, so expect only the freshest sourdoughs, pastries, donuts, bagels and toasted sandwiches. Grab an Embassy filter coffee and you'll be all set. They've also got a store inside The Welder on Welles St. Nice one guys, keep up the good work.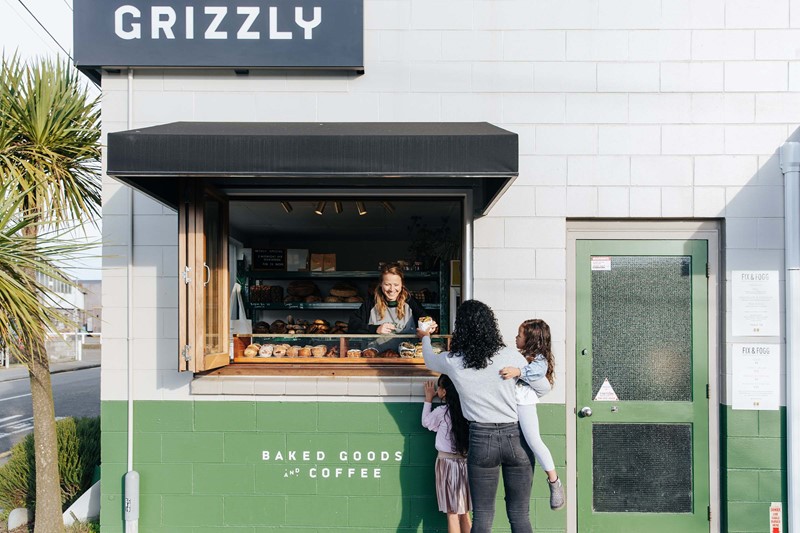 Riverside Market
Riverside Market is the jewel in the CBD crown, complete with a 7-day farmers' market, owner-operated eateries and boutique retailers. Meander around the aisles of fresh, seasonal, and local fruits and vegetables, cheeses, free-range meats, seafood, European wines, coffee beans, cold-pressed juices – whatever your heart desires. It'd be hard to say no to a second breakfast within these central city walls.
96 Oxford Terrace, Christchurch central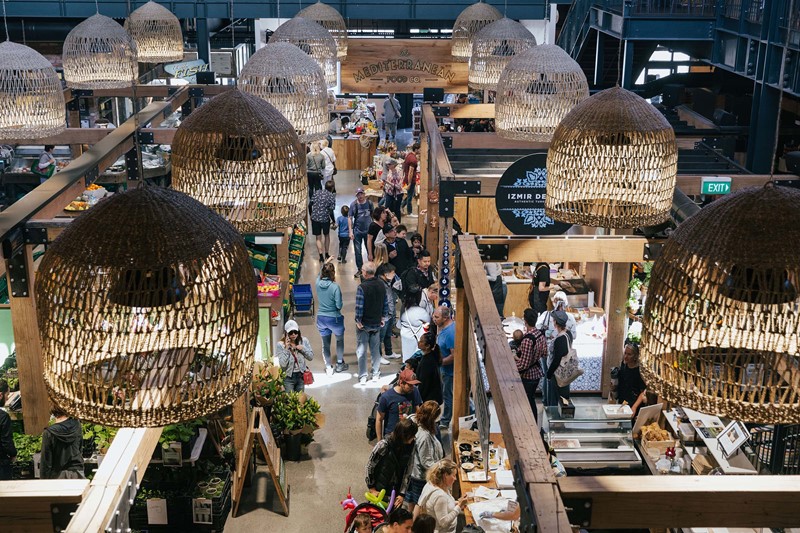 Scorpio Books
This bookstore has been a cornerstone of Christchurch since the 1970s and they haven't let up on the quality of their written offering. Browse Scorpio Books' huge selection of titles and enjoy all those local bookstore warm fuzzies. Grab a spot in a cosy chair for a few page turns and peruse the well-stocked New Zealand literature section. Get ready to get lost here for at least several hours.
120 Hereford Street, Christchurch central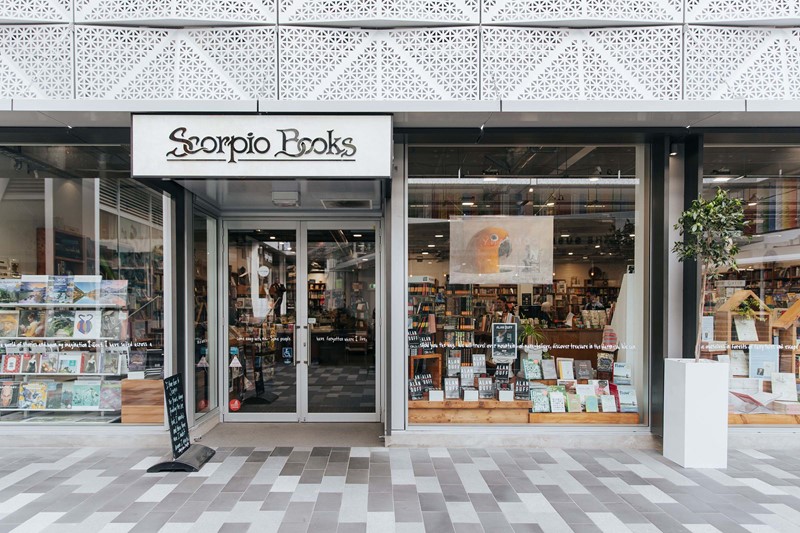 Lunch
Little High Eatery
This popular laneway resident is frequently stacked with people, all after their own feast and flavour. Little High Eatery is home to nine family-run eateries offering everything you could ever want at lunchtime. A juicy and free-range Bacon Bros burger? Fresh and modern Japanese fare from Sushi Soldier? Chinese dumplings and bao from Eightgrains? Take your pick and settle into the cosy atmosphere.
255 St Asaph St, Christchurch central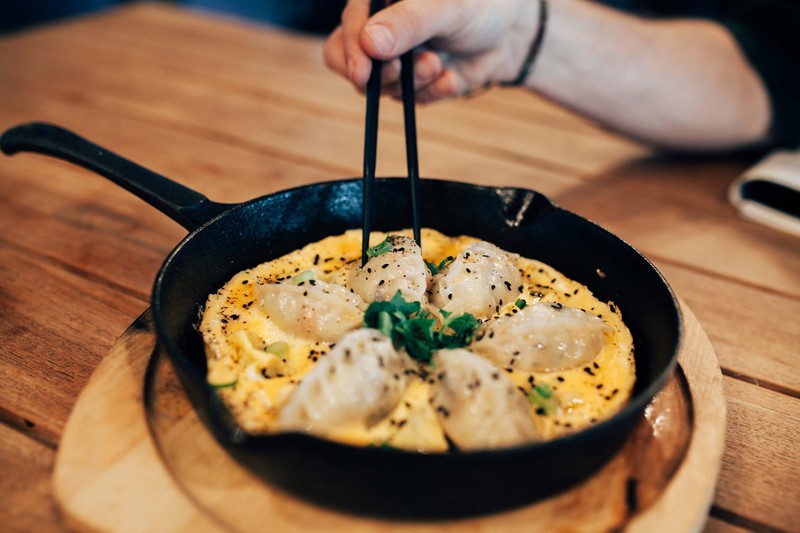 Afternoon
The Arts Centre
The Arts Centre is home to one of the most unique and exciting collections of retail stores in New Zealand, all under one roof. Focused on sustainable and Kiwi-made goods, alongside the world's best gear, shops like Frances Nation and Indigo & Provisions will wow you with beautiful, made-to-last wares. Skin Space is a natural skincare apothecary stocking top-quality beauty products, while Rekindle showcase their ethos of 'making what we need from what we have'. Pay a visit to Cellar Door for a glass or two of top-notch local vino.
2 Worcester Boulevard, Christchurch central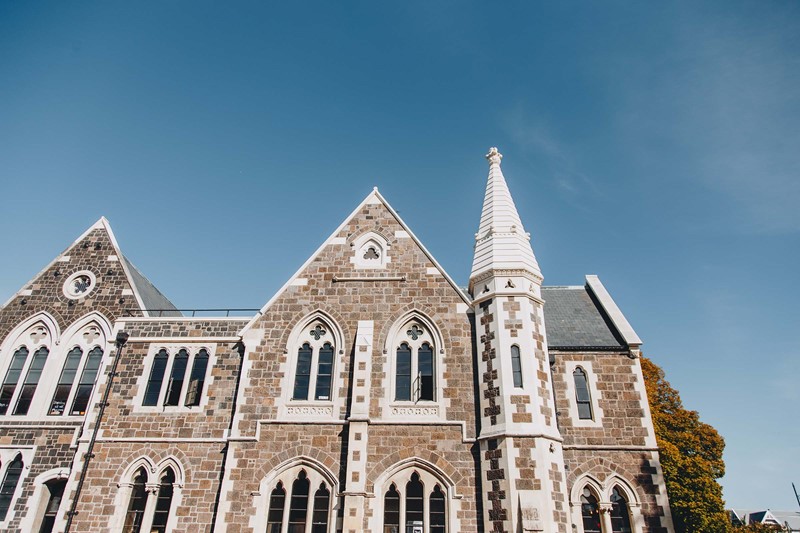 Canterbury Museum
You'll need little encouraging as a history field to check out this mainstay of the city's cultural identity. Canterbury Museum stands proudly on the edge of the Botanic Gardens and as part of the heritage precinct of the city. It houses a mammoth collection of Māori exhibits, Antarctic memorabilia, street art and photography. Make sure you check out the views into the gardens from the top-floor café.
11 Rolleston Avenue, Christchurch central
Evening
Smash Palace
An iconic watering hole in central Christchurch, Smash Palace is a place where all feel at home. From suits to hi-vis, grandpas to students, artists to architects – join the mix of characters and find yourself a sunny spot here in the SALT District. Grab a Bodgie, listen to the tunes, and kick off your evening in Christchurch the right way.
172 High Street, Christchurch central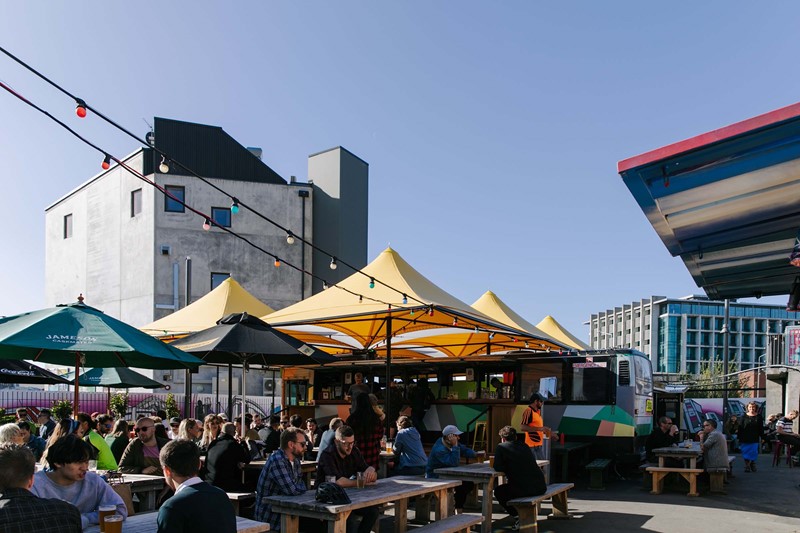 The Monday Room
Not far from your pint at Smash Palace, you'll find The Monday Room, in one of the last pre-quake buildings left standing on High Street. This local's menu offers a one-of-a-kind social dining experience. Trust The Chef to fill your table with a generous banquet of bold, creative, seasonally-inspired dishes. There's even a Trust The Somm option to ensure your glass is filled with the very best wine pairings.
161 High Street, Christchurch central
The Last Word
Watch the sun set on New Regent St and your inner romantic is sure to find its home. Wander down 'the most beautiful street in New Zealand' and into The Last Word for cocktails and every kind of whiskey you could imagine. Comfy chairs and intimate corners make this place the ideal locale for an hour or two of fine conversation and even better drinks.
New Regent Street, Christchurch central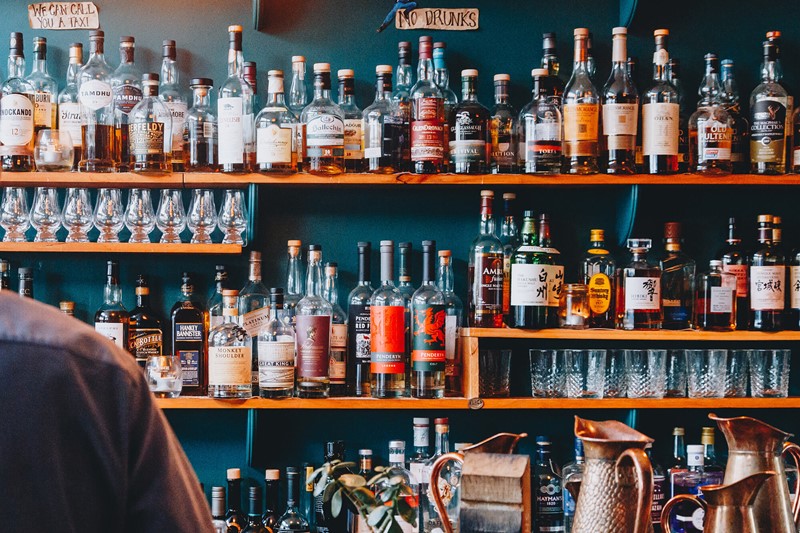 gin gin
Anyone who loves gin already knows about this place, then there's everyone else who is about to find out. gin gin's pink interior, vibrant plant life and quirky décor perfectly complement the exciting and unusual cocktails on offer. Sample boutique gin from across New Zealand, as well as the world's best. Coupled with flavours courtesy of fermented berries, speciality tonics, rose petals and more – end your night right at gin gin.
4-6 New Regent Street, Christchurch central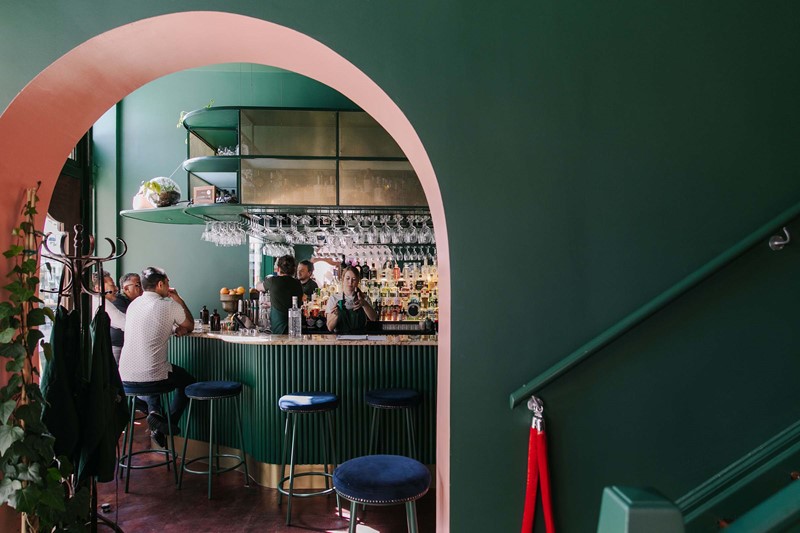 You may also be interested in ...