Business
Why Christchurch
A Bold New Start
Whether you're growing a career or a business, Christchurch is the place to thrive. The city's Supernodes are leading the way to create innovative agritech, aerospace, health, and hi-tech solutions; B Corporations are growing. Our CBD is buzzing, the lifestyle is epic, and the talent and networks are next level.
With new infrastructure, plenty of affordable commercial space, and excellent transport links, Christchurch is the smarter choice to start or locate your business.  
Go on. Make the move.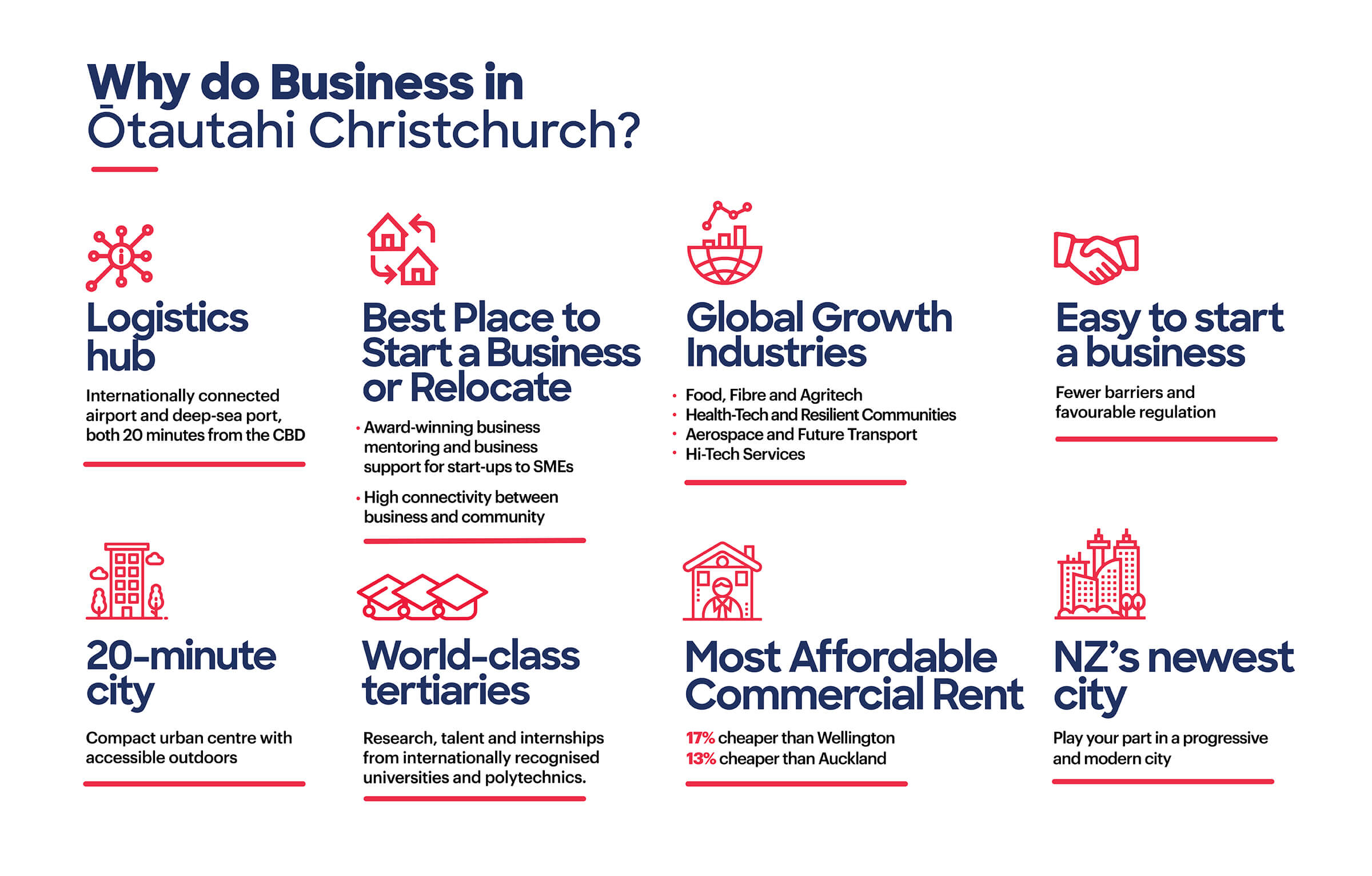 Download the Business-time in Ōtautahi Booklet
Read more about why people choose to do business in Ōtautahi Christchurch.
Looking for affordable room to grow?
Relocate
Ōtautahi Christchurch has not only the most cost-effective and highest availability of commercial office space, but also boasts state-of-the-art infrastructure, built to highest earthquake standards in prime locations.
Commercial lease opportunities are available across Christchurch and within the CBD. The ChristchurchNZ Business Growth and Innovation team can help you find your perfect space – whether it's something big or small. Get in touch.
Are you an entrepreneur or growing startup? Explore our co-working shared spaces here or with Sharespace.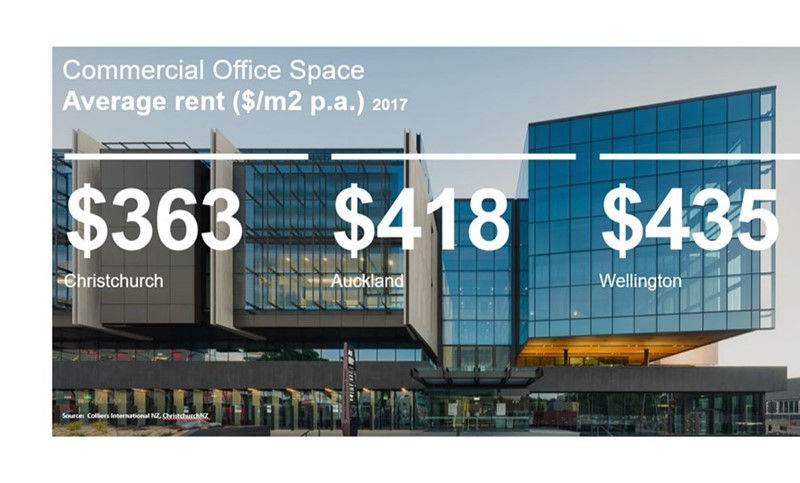 Need More Convincing?
Success Stories
See how our local businesses have thrived in Ōtautahi Christchurch, or read more here. 
It is great to be back in the heart of the CBD where everything is happening.  Christchurch before the earthquakes was a place where a lot of business happened by bumping into people in the CBD – and it is fantastic to see that things have returned to that 'old normal'.  We love it here!

Don MacKenzie, Grant Thornton

We're really noticing the vibrancy of being back in the city. We're particularly enjoying the opportunity to raise our profile again locally, and engage with people more easily by being in the heart of the CBD…

Mike Stenhouse, Director Sheffield
How Can We Help?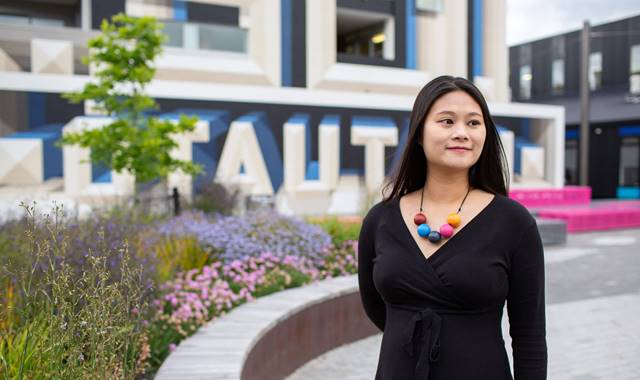 Grow Your Career
Ōtautahi Christchurch is a city of opportunity where new ways of doing things are explored and conquered. Whether you're a student, graduate, or professional, Ōtautahi Christchurch has the jobs, networks, and lifestyle you want.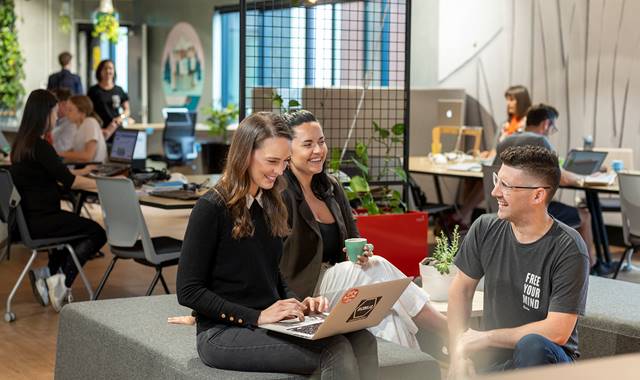 Support Your Business
Ōtautahi Christchurch is the perfect place to start and grow a business in New Zealand. An eco-system for innovation, there's also plenty of affordable space and infrastructure for more established businesses to relocate to.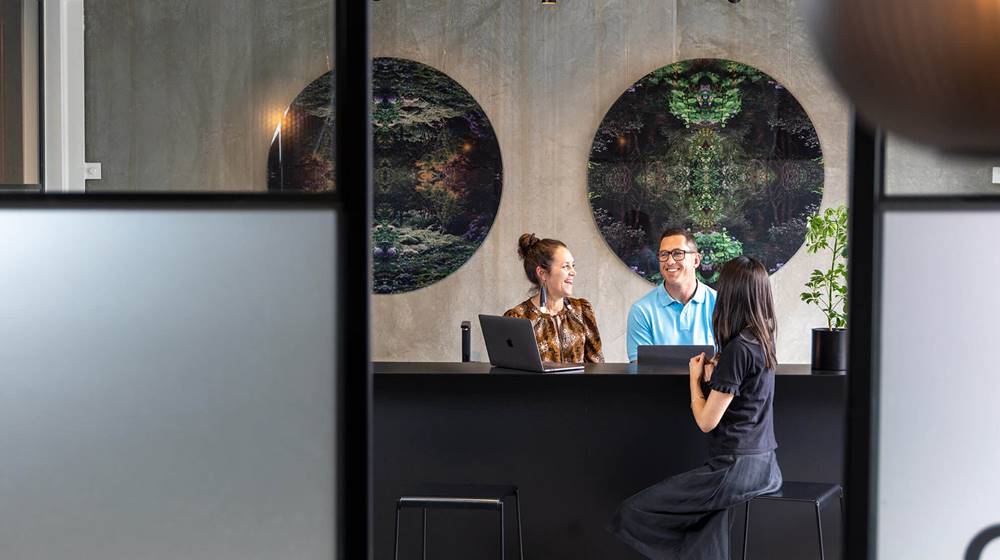 Connect with the Business Attraction Team
Hear from one of our specialists about moving you or your business to Ōtautahi Christchurch.
Connect with our Team