The Country's Classiest Fish and Chip Joint
Together with his whānau, Anton Matthews opened his classy fish and chip shop Fush in 2016. Located in Wigram, 10 minutes from the centre of Ōtautahi Christchurch, Fush has earned a cult following among locals and visitors alike. Forget your "wrapped-in-newspaper" style of grub, this is an exploration of next-level eating.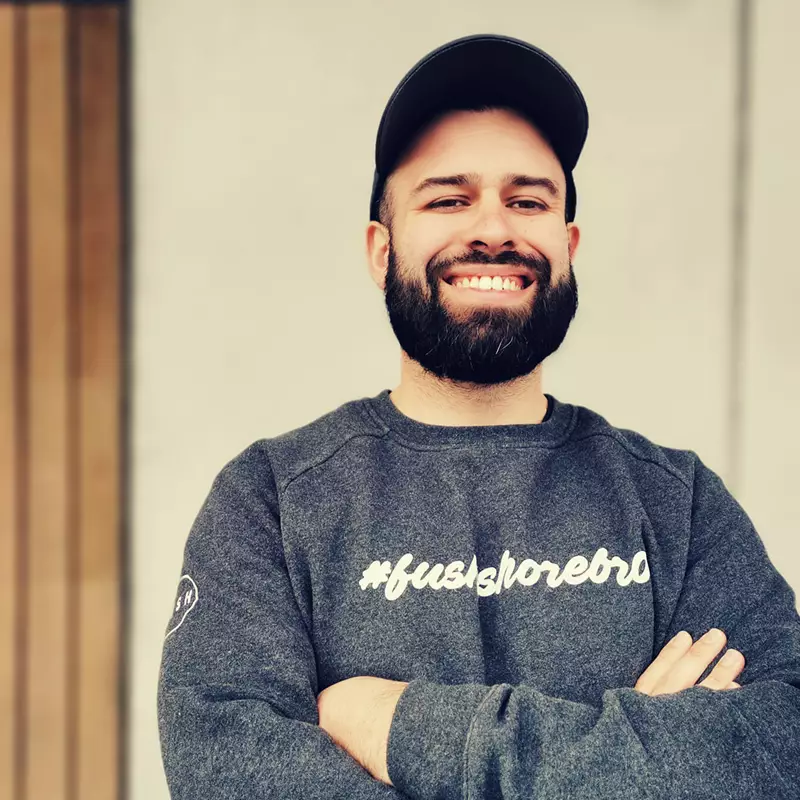 "Growing up we were taught the importance of hospitality, looking after people and being good hosts. In te reo Māori we call that manaakitanga, and it's a core value of what we do at Fush."

Anton Matthews
Manaakitanga
Far more than just a restaurant, Matthews empowers his staff to own who they are, their history and culture, and encourages them to find purpose in their careers. He and his staff regularly cook out in the community and at local marae.
"Showing manaakitanga towards the people around you is hugely important, because it's the thing that determines how much mana you have. We hear a lot about mana nowadays, but not everyone knows how to get it, build it, and keep it," Matthews said.
Matthews is an ardent guardian of te reo Māori, and recently ran a series of public te reo classes. Originally intended to be held at their Wigram restaurant, thousands expressed interest through social media and the classes were moved to a high school auditorium. Hundreds attended.
During the 2019 Te Wiki o te Reo Māori, Matthews was the face of a national media campaign aimed at empowering Kiwis to speak our national language with confidence and normalise its use.
"I was so proud when my young daughter spoke to me in te reo, but when we left the house she would go back to speaking English. That was a big motivator for me to start those classes, and make it an accepted way of communicating," he said.
"New Zealand is ready for this conversation you know, we're ready to embrace the language. It just happens that it's starting in Christchurch."
Lifestyle Without the Traffic
Matthews was raised in Christchurch, with some stints living overseas when he was young. He said he couldn't imagine living anywhere else, a city where he could get to work in two minutes, and explore a diverse local landscape.
"I recently spent a few days in Auckland, and Mission Bay was awesome, but man it took me an hour to get there," he said.
"Here in Christchurch we can jump in the car and be at the beach in 20 minutes, up the Port Hills in seven, or drive an hour and be in the middle of the Banks Peninsula.
"It's epic, there are so many hidden gems. I've been living here 30 years and there's still stuff I haven't done. Just the other day as a whānau we jumped on the train up to Kaikoura, had an epic feed, and came back the same day. What a cool way to spend a day with the family."