Meet
11th INTECOL International Wetlands Conference (IWC)
11th INTECOL International Wetlands Conference (IWC)
When: October 2021
Host city: Ōtautahi Christchurch, New Zealand – fully virtual event
PCO: Conference Innovators (CI)
IWC in numbers
500 delegates
30 countries
15 time zones
260 sessions
10 AV technicians
3 years in the planning
5 weeks in transition to fully virtual
The 11th INTECOL International Wetlands Conference (IWC), set to be staged at Te Pae Christchurch Convention Centre, transitioned from in-person to hybrid before becoming a fully virtual conference in October 2021.
Ōtautahi Christchurch successfully won the bid to host this prestigious international conference on wetland conservation three years earlier but, due to COVID-19, it was postponed from 2020 to 2021. Five weeks before kick-off, with restrictions ongoing in the lead up to the event, it was decided to transition IWC from a hybrid to a fully virtual event.
Approximately 500 delegates from 30 countries attended the four-day virtual conference to discover and explore a modern city that has evolved around a wetland, and the re-creation and restoration of wetlands in Canterbury, New Zealand.
The conference aimed to increase awareness and appreciation of the importance of wetlands for sustaining New Zealand landscapes and their people, along with promoting traditional ecological knowledge, including Mātauranga Māori as an essential component of wetland restoration and management.
Over 260 scientific and academic papers were presented, and the conference programme included a film premiere, virtual wetland field trips, and a virtual exhibition.
Ōtautahi Christchurch still featured front and centre in this virtual environment. Each session started with a stunning two-minute video created by Tourism New Zealand showcasing wetlands around the country. Virtual field trips and videos of the local environment gave delegates a strong sense of place, with local experts sharing their knowledge.
Technology
CI's digital partner, Multi-Media Systems based in Christchurch pulled out all the stops, with their colleagues in Auckland and Wellington also working behind the scenes, to create a seamless, virtual experience for delegates and speakers.
CI used the OnAir platform from EventsAir to pre-record presentations and run live Q&A sessions. At least 150 people watched each session live, while others were able to watch later in their own time zone.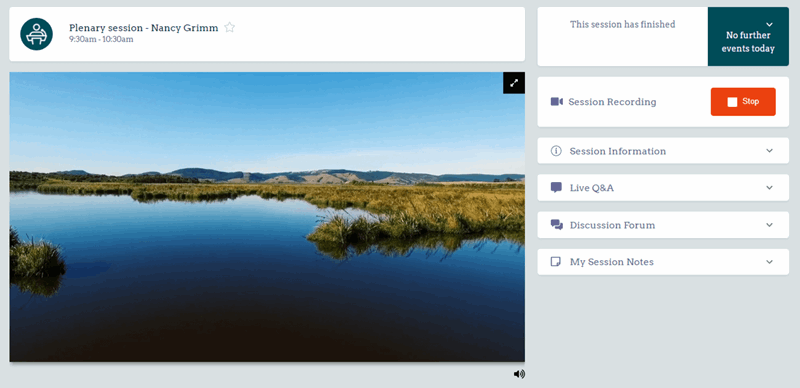 Social impact
The INTECOL conference created a legacy for the local community, including a five-month-long display at Tūranga - Christchurch's central library, showcasing precious taonga and celebrating the special relationship local Māori iwi, Ngāi Tahu has with wetlands, sponsored by Ngāi Tahu, one of the four partners who joined INTECOL for the conference.
On the final evening, Ōtautahi Christchurch's Riverside Market was the venue for a conference finale function, attended by 50 local delegates based in Christchurch, giving them a chance to connect and reflect while enjoying excellent local wines and food.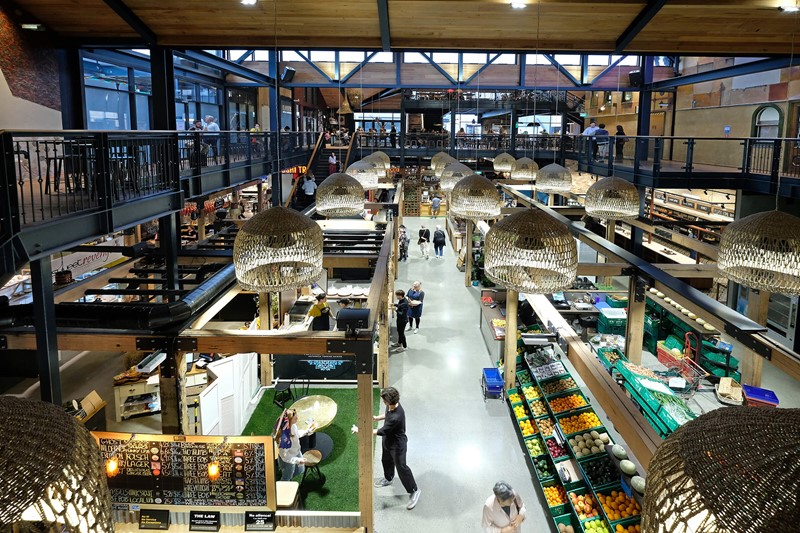 What they said
Local ecologist and wetland expert, Dr Philippe Gerbeaux from New Zealand's Department of Conservation was one of the driving forces behind IWC.
"Going virtual was not quite what we had envisaged, but we are excited by the success of our first fully virtual experience, and the feedback we received.
"This event generated excellent discussions and outcomes on sustainability practices for existing wetlands, and how to re-develop wetland areas where they can protect us against floods and pollution."
Tracey Thomas, Director of Conference Innovators
"In light of global events, we succeeded in ensuring our client could continue to connect and be just as engaged as an onsite audience and essentially, receive the same high-quality event experience."
Feedback from delegates
Overwhelmingly positive feedback was received from delegates around the world. Many indicated their disappointment at not being able to visit Christchurch this year, and all said it was on their bucket-list for future travel.
"Of all countries to be hosting the conference, I am appreciative that it is Aotearoa New Zealand, the country that is really leading the world with regard to Rights of Nature. I definitely hope to be able to visit Christchurch and New Zealand at some point in the not-to-distant future," one international delegate said.