New Short Film Gives Kate a Voice
New Short Film Gives Kate a Voice
Canterbury Film Makers Collaborate to Give Kate a Voice
A new film at Kate Sheppard House showcases not only the talent that exists in the local screen industry, but also Ōtautahi Christchurch's world-leading suffragist that called this place home. We had the pleasure of chatting with Christchurch film-maker Vanessa Wells, who was part of the team to bring back many of the lost words of our most famous social-change maker.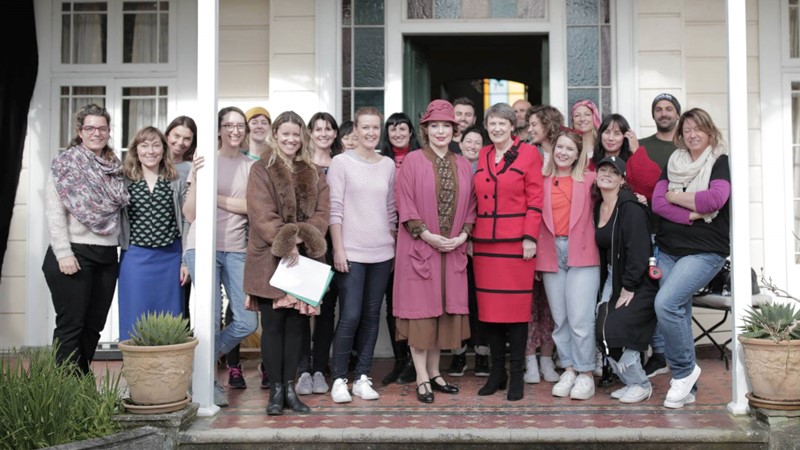 Where did the initial idea for the project come from?
Initially it started in conversation with a friend, Charles Anderson of Vanishing Point Studio. We can quote Martin Luther King, JFK, and Churchill - but what about famous women? What were Kate Sheppard's words? She must have been very persuasive, but her speeches are lost deep in the history books. What if we got some famous kiwi women to recite her most important words?
Charles applied to the NZ On Air fund for the "Suffrage 125 projects", and we were delighted to be supported by Bauer and NZOA.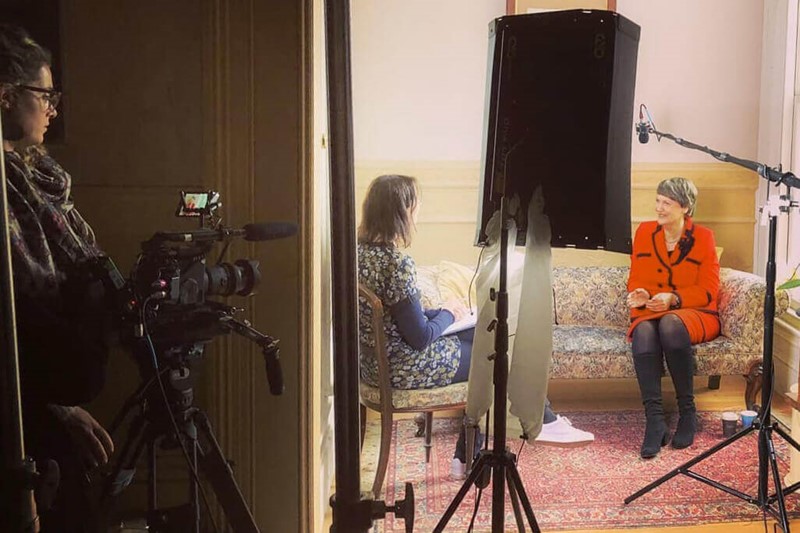 Who was the team that bought the concept to life?
It was a really collaborative process, and we made a conscious decision to hire as many women as possible for the production. Vanishing Point Studio were the executive producers with Belinda Pflaum as producer, Jill McNab of Vendetta Films co-producing, Charlotte Evans as director/editor, Tammy Williams as director of photography, Emma Smart as one of the editors, plus myself as co-director.
Greg Cooper, writer, from Canterbury was also vital to the project success, through his extensive research and distilling down to the final 8 chapters.
Our onscreen heroes were: Fatumata Bah, Minnie Baragwanath MNZM, The Rt Hon Helen Clark, Theresa Gattung CNZM, Alexia Hilbertidou, Miriama McDowell, Karoline Tamati aka Ladi6 and Louisa Wall MP.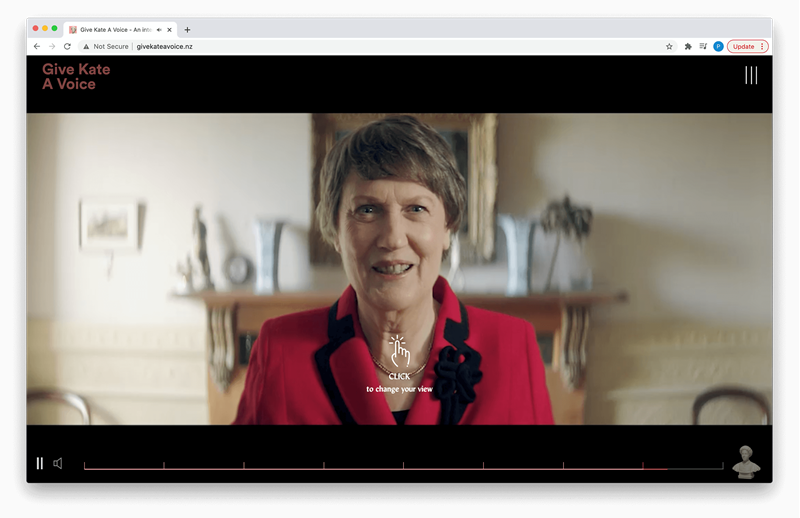 How did the concept translate into digital?
The project consists of a 6 minute film with 8 "chapters" in history, matched with paragraphs of Kate Sheppard's words.
These were done as spoken word by famous NZ women in period costume, and intercut with footage of the women in modern day dress. The film was then embedded into an interactive website, enabling the audience to dive into more details and learn more about women's rights from the 1800's to now. Also included were two short vignettes on Kate Sheppard and Meri Te Tai Mangakāhia.
Meri was a powerhouse in the NZ suffrage movement but isn't as well recognised as Kate, yet she was just as instrumental.
What was it like to be involved being a Canterbury film-maker?
I'm one of those people who gets all emotional on election day - I never take the right to vote for granted and I have long been a Kate Sheppard "fan girl".
I absolutely loved the opportunity to work with some kick-ass women to celebrate such an important milestone in NZ history. And we all felt so proud when the film was an official honouree at the International Webby Awards, won Silver at the NZ Best Design Awards and Best Costume Design at the NZTV Awards (our Costume Designer was Sarah Voon, and our Make Up Designer was Sarah O'Gorman).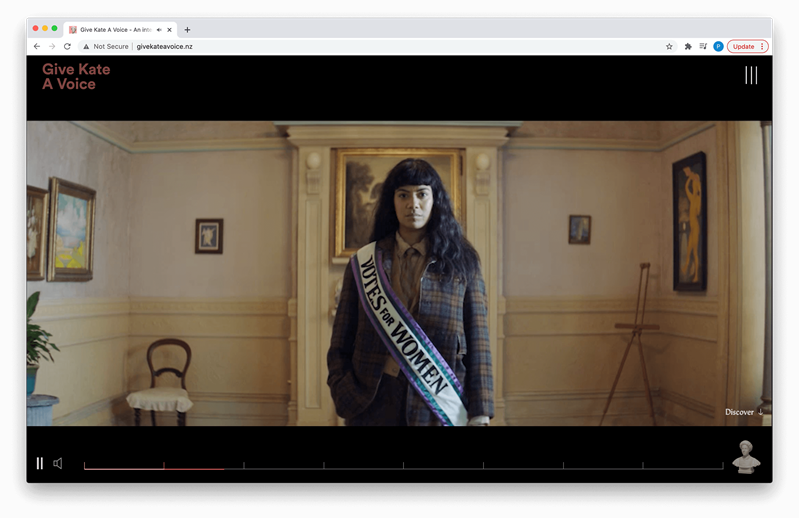 What was the most challenging part of the project?
The entire project was an absolute joy! We all had the sense we were working on something really important that was bigger than any one person - and that made for a very collaborative approach to the mahi.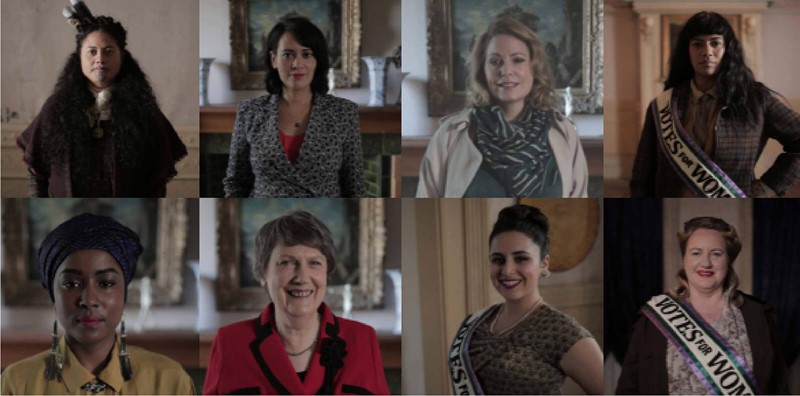 What would you like potential international clients to know about the Screen Industry of Canterbury?
That our region, and indeed the South Island is full of professional creatives who think outside the usual - who come up with innovative and inventive ways to tell stories - and then collaborate with a wide range of people to deliver cutting edge work.
I think we are less hampered by what has gone before - and more open to create new and engaging projects! It's an amazing time to be a film maker in Canterbury!