Maui Studios World Expo Trip
Canterbury's own Māui Studio made global connections at this year's World Expo 2021 in Dubai as part of the Te Aratini Festival of Indigenous and Tribal Ideas. There they had the chance to korero about business and trade initiatives with indigious leaders from around the globe.
Watch the Te Aratini highlights from the World Expo.
Screen CanterburyNZ sat down with Vincent Egan to talk about his recent trip.
Tell us about the kaupapa of Te Aratini at the World Expo 2021 in Dubai?
It was with great privilege that the Māui team and I were able to participate in the World Expo 2020 Dubai as part of Te Aratini. Te Aratini's debut at Expo 2020 Dubai is the first time an indigenous-led initiative has been recognised by the Western world as a trading platform for tribal business.
We played our role as a delegation representing Aotearoa New Zealand as it led a world-first event to support the resurgence of indigenous and tribal economies. We were part of a delegation of approximately 50 Māori and Pacific entrepreneurs, academics, scientists and policy representatives from Aotearoa and travelled to Dubai for the three-day event.
The initiative was driven by the Iwi Chairs Forum, a coalition of independent iwi (tribal) chairs, supported by New Zealand at Expo, the Ministry of Foreign Affairs and Trade, New Zealand Trade and Enterprise and Te Puni Kōkiri. It is tagged as the flagship event for New Zealand's offering during the Expo 2020 Dubai "Tolerance & Inclusivity" theme week, and has been described as the Olympics of business and cultural exchange by media companies across the world.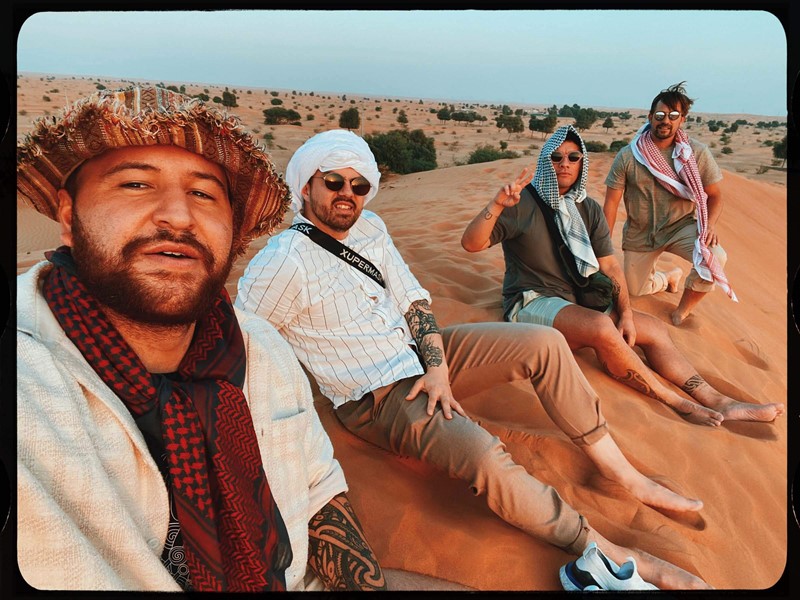 Te Aratini began with a powerful Māori ritual with Kahurangi Māori Dance Company, setting the tone for the three days to come. Alongside welcome speeches by Ngahiwi Tomoana, Chair of Te Pou Tahua National Iwi Chairs Forum and New Zealand at Expo's Commissioner-General Clayton Kimpton. We had the honour of listening to opening addresses from Her Excellency Noura Al Kaabi, the United Arab Emirates' Minister of Culture and Youth, and Hon. Nanaia Mahuta, Minister of Foreign Affairs for Aotearoa New Zealand and co-host of Te Aratini.
At the heart of Te Aratini was its potential to act as a foundation to establish new relationships and nurture existing ones. As the first Indigenous woman to hold the Foreign Affairs portfolio, Hon. Nanaia Mahuta gave participants the opportunities to share their ideas directly with her, which emphasised that relationships are essential to supporting and growing the world's Indigenous economies.

Iwi Chairs Forum spokesman Ngāti Kahungunu leader Ngahiwi Tomoana says Te Aratini is an indigenous-led bid to reignite global connections and forge new trading relationships. He explained that "The potential is to fast-track the development of a super-highway of trade among indigenous peoples and tribal nations."
How were you involved with the event?
I featured as a keynote speaker along with our events film crew led by Madison Henry Ryan to capture the event, provide highlights, a documentary video and capture the stage performances. Here we were presented with the unique opportunity to build upon our existing global trade relationships, and continue to grow the indigenous economy of Aotearoa beyond $16.5 billion in 2006, to over $70 billion.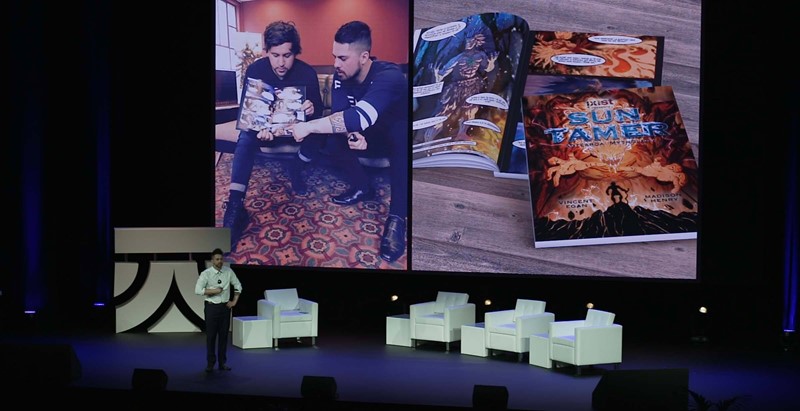 We had some robust discussions about our unique digital content, infrastructures, IP and software solutions to build connection, and capability strategies within indigenous communities across the planet. This laid the foundation for discussions about global film projects, short and long format film opportunities, and the virtual production studio space we set up in Christchurch last January.
What did it mean to you and Māui to be involved?
This experience was eye opening to say the least and has created unique opportunities for Māui Studios to strengthen our international trade connections, create new business opportunities for both our domestic and global projects in the United Arab Emirates, Canada, the US, Panama, Papua New Guinea, Paraguay, and throughout the Pacific.
From our successes during this delegation, we've been invited to participate again in the next World Expo happening in Osaka, Japan in 2025. There we can represent our country, our collective cultures, our iwi and our families for which we are more than excited to contribute to in the near future.
For More Information Contact