Leveraging Christchurch's Antarctic Connection
By David Kennedy - Christchurch Antarctic Office
Ōtautahi Christchurch has always been a basecamp for exploration, and we channel this through our Christchurch Antarctic Office.
Both Māori and European adventurers staged their journeys from here, in search of kai, pounamu, and undiscovered lands.
Our city has had a connection with Antarctica for more than 100 years. From historic missions to cutting-edge scientific missions, Ōtautahi Christchurch is a well-forged gateway to the immense white continent.
We are one of only five official Gateway cities in the world. More than geographic convenience, our welcoming nature, scientific expertise and extreme climate business experience, determine us a viable partner for international programmes and expeditions.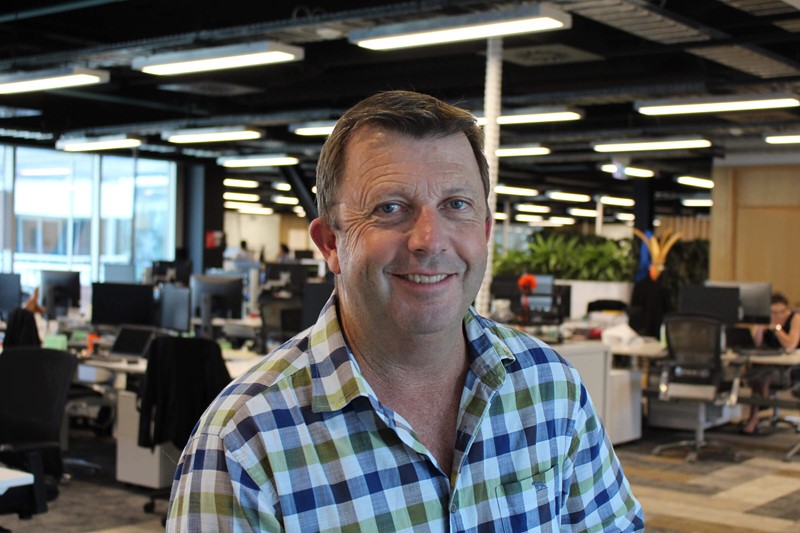 Christchurch City Council confirmed the Antarctic Gateway Strategy in 2018, and the Christchurch Antarctic Office is charged with delivering it. The Office sits within ChristchurchNZ, the city's sustainable economic development and city profile agency.
In partnership with Christchurch's vast Antarctic sector, we maximise the benefits of our gateway status for locals and businesses, and ensure International Antarctic programmes that call Christchurch home are well looked after.
We build off the historic connection Christchurch has with Antarctica. Fame and glory awaited adventurers of the early 1900s, chasing the tantalising challenge to be the first to reach the South Pole.
Captain Robert Falcon Scott chose Lyttelton over Melbourne for his 1901 Discovery Expedition and both he and Sir Ernest Shackleton used our city for future expeditions, with thousands of locals turning out to farewell these global superstars.
Scott and Shackleton both knew the importance of science in Antarctica, but never foresaw that it would become the canary in the coalmine for climate change.
Christchurch cemented its Antarctic Gateway status when American polar aviator and explorer Rear Admiral Richard E. Byrd based several Antarctic expeditions here from the 1920s to 1950s, including the first Operation Deep Freeze that established McMurdo Station in 1957. Christchurch remains the gateway for the US Antarctic Program.
Italy, South Korea, France, Germany, China, and Russia all use facilities here to supply and access their bases. We truly are a global Antarctic gateway city.
The Antarctic sector grows in leaps and bounds every year. It delivered an estimated $250 million to the Canterbury economy in 2019, and the future is looking even busier.
Many Antarctica bases are reaching the end of their viable lives. Both Scott Base and McMurdo Station will soon be rebuilt.
Antarctica New Zealand recently announced Christchurch company Leighs Construction will lead the $250m Scott Base rebuild. This project alone is expected to create around 450 jobs.
Alongside assisting these important international Antarctic programmes, the Christchurch Antarctic Office aims to instil pride and excitement among our residents for our gateway status.
Every October, to mark the Antarctic Summer Science Season, we run Days Of Ice, a festival of public events, exhibitions and presentations giving our residents a chance to learn more about our links to the ice through local Antarctic organisations and experts.
In 2020, we launched a New Zealand-first Antarctic audio trail, taking listeners on a 17-stop tour of central Christchurch. This fun and interactive experience can be found on the Listen Up Ōtautahi app.
Also launched last year was Christchurch's newest and coolest business network, the Christchurch Antarctic Network, with the goal of promoting Christchurch's Antarctic and extreme environment business expertise to Antarctic Programmes around the world. This network is open to any local business with an Antarctic angle to their offering.
Antarctica has been woven into the social and economic fabric of Christchurch since the days of steam and sail and the city is set to grow as one of the world's great Antarctic Gateway cities.
David Kennedy is Head of the Christchurch Antarctic Office at ChristchurchNZ.