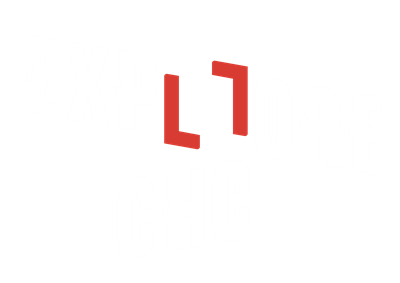 #ExploreCHC a Campaign to Unite and Reposition the Central South Island
ExploreCHC a Campaign to Unite and Reposition the Central South Island
At the heart of one of the most desirable destinations in the world sits Ōtautahi Christchurch, a revitalised city where central South Island adventures begin.  
Arrive in this city and explore the full gambit of New Zealand experiences, just up the road, around the corner or over the pristine Southern Alps.  
No matter where you end up, Christchurch is just the beginning.
That's the message at the heart of #ExploreCHC, ChristchurchNZ's new long-term visitation brand and campaign, with the revitalised city of Ōtautahi Christchurch at its heart.  
The campaign is led by ChristchurchNZ in collaboration with Christchurch Airport and a range of South Island regional tourism organisations, positioning Canterbury and the West Coast as an immensely desirable visitor destination. 
The campaign is a key action in city's response to the economic and social impacts of Covid-19. 
The campaign is aimed at attracting domestic visitation and revitalising the city and region.  
The ExploreCHC brand will be in market over the next 3-5 years and represents one of the most significant domestic marketing investments ChristchurchNZ has made to date.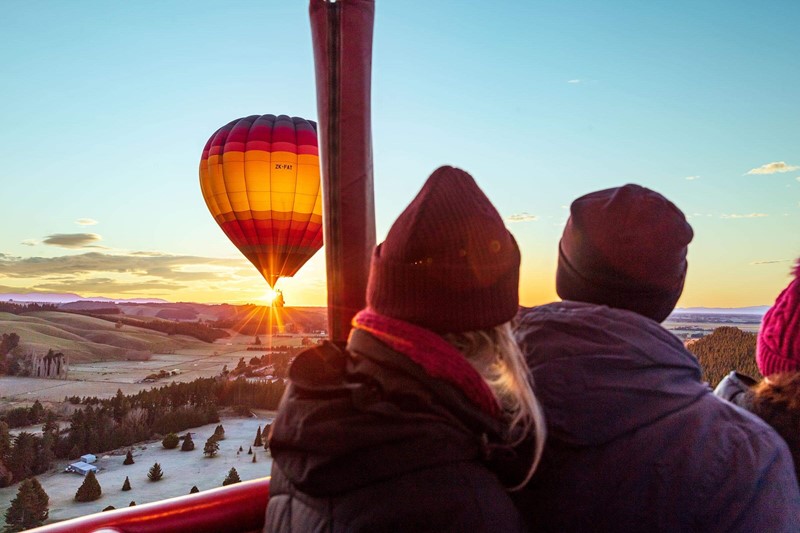 It showcases how the nearly 70,000 square kilometres making up Canterbury and the West Coast (nearly half the South Island) offers visitors the entire New Zealand experience all within reach of Ōtautahi Christchurch city.  
From the tallest peaks to the bluest lakes, bustling towns to vibrant people, ancient glaciers to pristine rivers, the central South Island is one of the most location-diverse regions in the world. 
"In 2018 tourism contributed nearly $5 billion to Canterbury's gross domestic product. We are very  confident ExploreCHC will support our tourism businesses through challenging times, not only in promoting our region but ultimately helping save jobs." 

Tim Loftus - ChristchurchNZ GM Marketing, Brand and Communications
Tourism vital to regional economy
Tim Loftus, ChristchurchNZ General Manager of Marketing, Brand and Communications, said tourism has been an important part of the Canterbury economy, and ExploreCHC aims to support businesses across the central South Island and ultimately helps save jobs and livelihoods.  
Canterbury has 8800 businesses in tourism-related industries, supporting 69,900 jobs, according to Marketview 2018 figures. 
July data did show New Zealanders are travelling domestically, which will help mitigate the impacts of Covid-19. Tourism New Zealand numbers show the number of Kiwi outside their home region peaked at 550,000 on 11 July – the highest since March.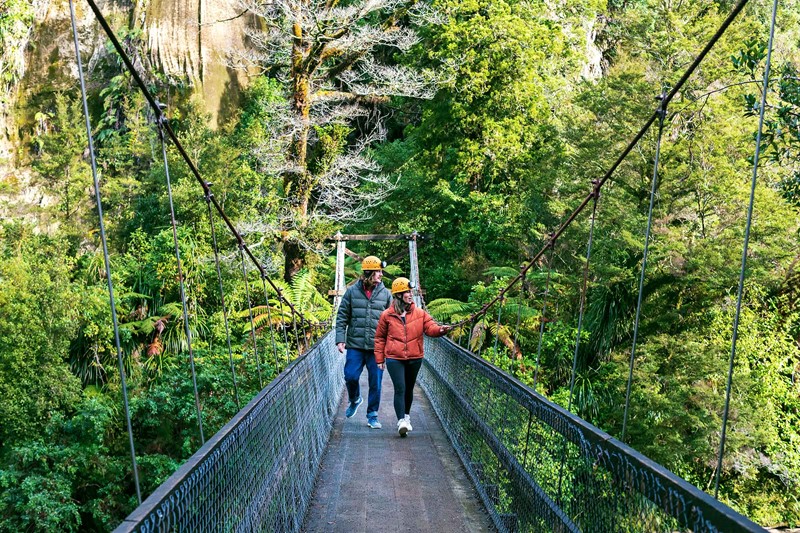 A May 2019 Deloitte report estimated retained spending – spending Kiwis would have otherwise done overseas – could be worth more than $1 billion to Canterbury the West Coast.  
Joanna Norris, ChristchurchNZ CEO, said "the disruption of COVID-19 and lack of international visitation presents a threat not just to the tourism industry, but to overall economic wellbeing".  
"This campaign, encouraging New Zealanders to visit our region, can help to offset the reduced revenue experienced by our South Island business community, while positioning the central South Island as the place to visit." 

Joanna Norris, ChristchurchNZ CEO
Ōtautahi Christchurch is just the beginning
Justin Watson, Christchurch Airport Chief Aeronautical and Commercial Officer, said "as the gateway to the South Island, Christchurch Airport is the perfect place to begin your South Island adventure". 
"With hundreds of flights a week connecting to 13 cities and towns across New Zealand, and being home to the majority of the South Island rental vehicle fleet, touching down at Christchurch Airport makes experiencing the best the South has to offer super easy," Watson said. 
"People who visit comment on how Christchurch has re-shaped itself in recent years, so people who haven't been here recently are in for a treat. Outside the city, there's so many favourites like Akaroa, Hanmer Springs, Mt Hutt and Methven, Tekapo, Waipara, Kaikōura and Franz Josef, to name just some of the highlights."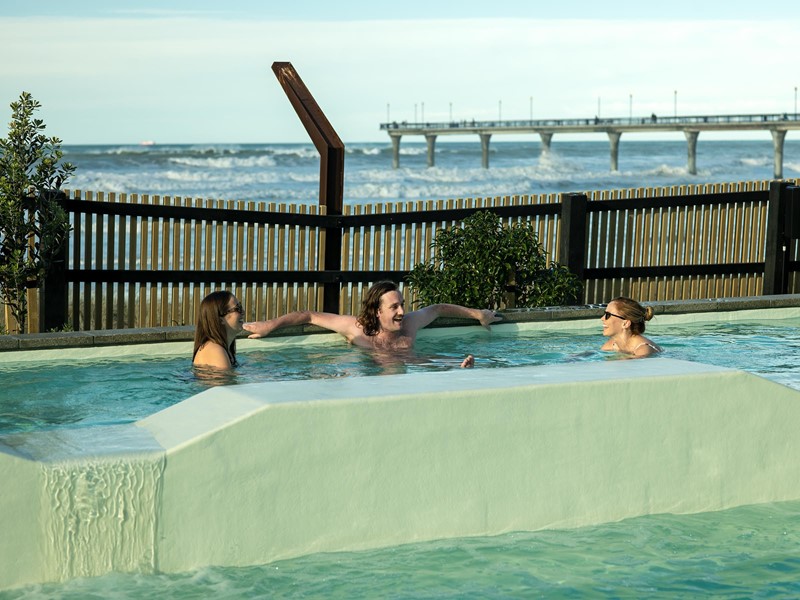 Campaign's collaborative approach to reach a wide audience
The campaign involves written and digital content distributed across multiple channels and includes dozens of local partners and businesses.  
Organic and sponsored content, hosted famils and targeted domestic advertising will also form a large part of the work. 
ChristchurchNZ has been seeding the ExploreCHC message since we exited Level 4. The campaign launches in full next week with content – including a range of traditional and digital media – in market in Auckland, Wellington, Hamilton and Tauranga (as well as Greater Christchurch), aimed at four distinct audiences profiling nine separate destinations.   
There will also be a strong conversion layer though a partnership with House of Travel. 
A landing page will serve as basecamp for the campaign and will host a suite of visual assets available to partner regions and tourism operators. 
The campaign is a partnership between ChristchurchNZ and Christchurch Airport, and regional tourism organisations in Mackenzie, Mid Canterbury, Kaikōura, Hurunui, the West Coast, Selwyn, Timaru and Waimakariri.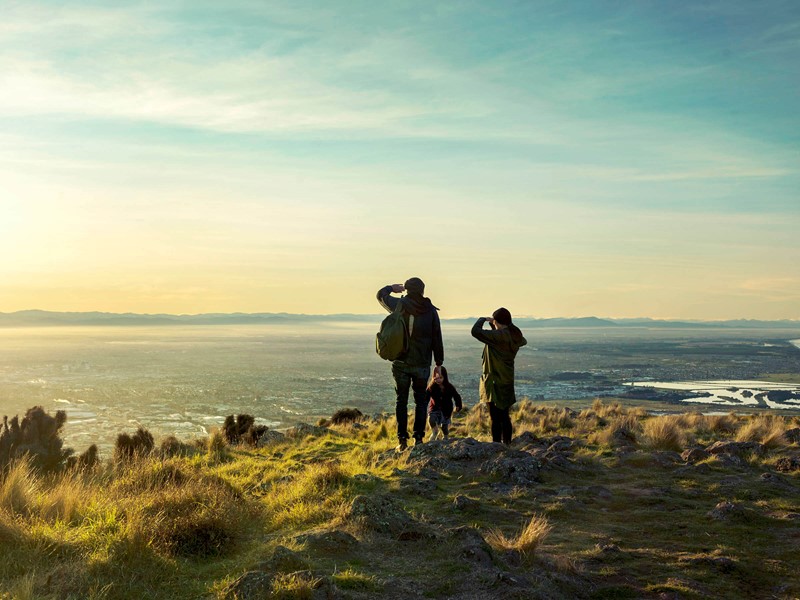 The need for ExploreCHC
Covid-19 has inflicted significant economic damage on New Zealand and the South Island. While, nationally we are currently close to a 'best case' economic scenario, ChristchurchNZ economists project between 6 to 12 percent drop in GDP in Christchurch and job losses ranging from 9,000 to 36,000. 
The sectors and people most likely to be affected are tourism, SMEs, and vulnerable workforces. (Nationally, we are already seeing significant impact on vulnerable workforces including Māori women in tourism). 
In Canterbury, jobseeker support recipients have increased 36 percent from 13,256, in the first week of January 2020 to 17,994 in the week ending 14 August 2020. 
Tourism is an integral part of the Canterbury's economy, providing $4.9 billion of $30 billion gross domestic product. The region has 8800 businesses in tourism-related industries, supporting 69,900 jobs. (Source: MarketView 2018).   
A May 2019 Deloitte report estimated that retained spending – spending Kiwis would have otherwise done overseas – could be worth more than $1 billion to Canterbury and the West Coast.   
Recent Tourism New Zealand numbers suggest Kiwis reacting positively to the domestic travel proposition with the number of Kiwi outside their home region peaking at 550,000 on 11 July (during the school holidays)– the highest since March.  
That activity appears to have been reflected in Christchurch, which saw an overall spending increase of 9 percent for July 2020 to $481 million compared with the same month last year.  
However, the recent increase to Alert Level changes in Auckland and the rest of New Zealand is likely to have significant impact on domestic visitation and ultimately spend. 
ChristchurchNZ has also released a monthly Economic Activity Index which benchmarks Canterbury's economic activity against New Zealand.  
This index provides regular insights on the performance of the economy between the release of the quarterly GDP figures – allowing decision makers to quickly respond to gaps and opportunities.