A Conversation With Jeni-Leigh Walker, Kāi Tahu Producer And Director
Screen CanterburyNZ recently had the chance to catch up with Kāi Tahu screen practitioner Jeni-Leigh Walker. She was born and bred in Christchurch then worked in the North Island, starting a career in screen production and is now back home working in Christchurch. She has had some incredible experiences along the way. Helping to establish Māori Television (Whakaata Māori), is one of them! It has been fantastic catching up with her for a chat.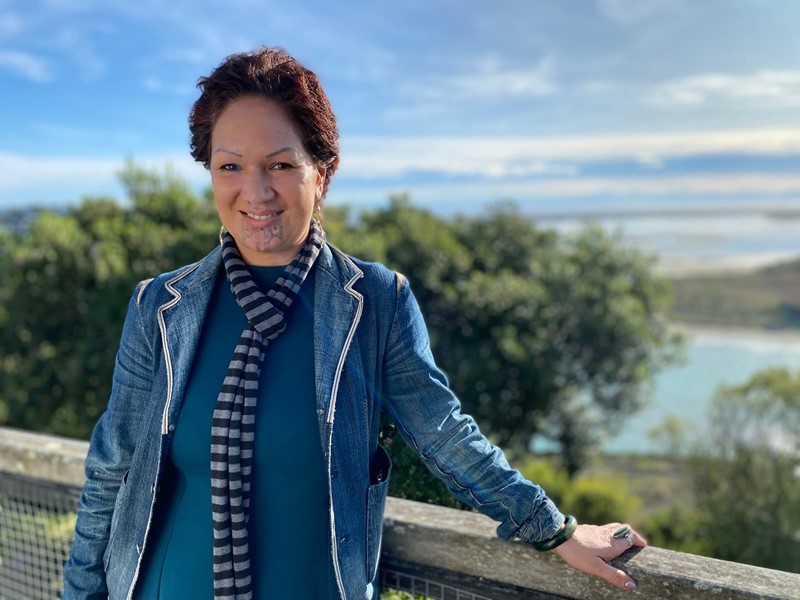 So, how did you get your start in the screen industry?
I was part of the team that established Māori Television. The joke is that I started out as an executive assistant on reception and left 14 years later, as the executive producer of receptive programming. It's true and I'm proud of that, especially being a Kāi Tahu woman from Christchurch. I felt I had to work harder to be noticed. 
In my training days, I also spent a year at Greenstone Pictures. John Harris (founder of Greenstone Pictures) was still there. He is a true taonga (treasure) as a person and a national icon of screen craft.  When I went to Greenstone, it was to train to be a producer by experienced television makers who were making programmes. Part of that on the job training was that every week, John or other Greenstone producers would block out around two hours to address the fundamentals of producing programmes to those of us who were next in line to become producers. That was priceless.  John said that "television making is the art of collaboration" and I never forgot that. That's one of many quotes I still live by.
It must have been incredible to be a part of setting up a broadcast channel.
It was exciting and scary. Also, a lot of people didn't quite understand — what does broadcasting from a Māori television station that's committed to revitalising Te Reo Māori look like? The country had a few meltdowns about this. So that's where we trained and trained to make a statement that this is what it can look like and then through the years, it has evolved and gotten better, and now it's better again. 
I trained in production and became a producer there so it's a very special place for me personally — where I cut my teeth and met some of my closest friends. Today, it's still internationally groundbreaking for indigenous screen societies and it's already produced some of the most nation-building programmes in the history of NZ Television. For example, its original Anzac Day coverage charged a national tipping point that revealed our country's identity whilst consistently using Te Reo Māori. Nothing is more influential than sharing each other's stories and values. The best way to do this is on a screen platform, because it's an extreme and visual medium, open to everyone.
There's a lot of focus now on diversity and inclusion, what are your thoughts on this? And also, we'd love to hear about your tā moko!
Te Ao Māori is my world view, and I'm relieved and thankful I work in our industry in a time our country's diversity standards are getting fairer. It's not lost on me that this has not always been the norm. So I am undone in respect and aroha for people like Larry Parr (who used to be my boss) who helped pave the way for NZ in film and TV nationally and internationally and he happens to be Māori so he ensured his skills, experiences and networks helped other Māori. I hope I can do the same in Christchurch for other Māori women. Our unique voice is crucial and diversity is now a determiner for funding — so it's refreshing. 
Coming home to Christchurch as an experienced screen practitioner, I had become comfortable in my skin and wanted to honour my whakapapa. I wasn't the girl who left Christchurch for opportunities. That Christchurch girl was the girl who would get spat on for being brown or was terrified of white power. Even better, there are screen opportunities in Christchurch with a growing supportive industry. It was time to have my moko kauae revealed on my marae at Rāpaki. It felt like I was coming out of hiding, and owning my place on the whenua of my ancestors. For decades, I've helped tell other people's stories, so it was time to express my story of who I am. So my moko kauae was revealed alongside three of my mum's sisters and my 21-year-old daughter, who also works in our screen industry and just finished her degree majoring in comms and screen production.
What has kept you in the screen industry? What motivates you to keep going?
I love the creativity. The judge is the audience and we work to interest and wow our audiences through excellent storytelling and fair screencraft. Our job is to find the best screen tools to bring out hearty nuances and interestingness. Creativity can't be taught or contained so it's always exciting to be amongst your own kind. I can't say one experience I've had is better than the other because every production I've worked on is valuable and I've been blessed to receive opportunities to specialise in an area I'm passionate about. 
The most powerful aspect of broadcasting is being able to open the door for stories and ideas that people wouldn't normally have access to and that exposure may have a positive impact on them and then by extension, our society. It's also a privilege to know that as a Māori woman I can keep things real for mine and other indigenous women. I love our country's screen industry with our creatives, environments, culture, and the infinite possibilities. After 20 years in this industry, I'm still excited to be able to produce and direct. I'm in post at the moment for a documentary that looks at our pre-colonial taonga from my marae Rāpaki and  one of my last fun projects was co-producing a small film for Sesame Street. 
All the best, Jeni-Leigh and thanks for sitting down with us!