Terrace Downs Resort Reopens Following Purchase by CPG Hotels
CPG Hotels, one of New Zealand's largest privately-owned and operated hotel groups, today announced the acquisition and reopening of the iconic Canterbury resort, Terrace Downs.
The conference, dining, accommodation and golfing destination will re-open today (Tuesday 9 March) as Terrace Downs Resort.
CPG Group Operations Manager, Ronnie Ronalde, says this latest purchase includes the Terrace Downs Clubhouse, Restaurant & Conference complex, the 18-hole Golf Course, activity centre and 20 luxury one-two-and-three bedroom Villas.
"We're really looking forward to relaunching Terrace Downs and re-establishing it as a true holiday, conference and golfing destination. It is also the perfect location for weddings," says Ronalde.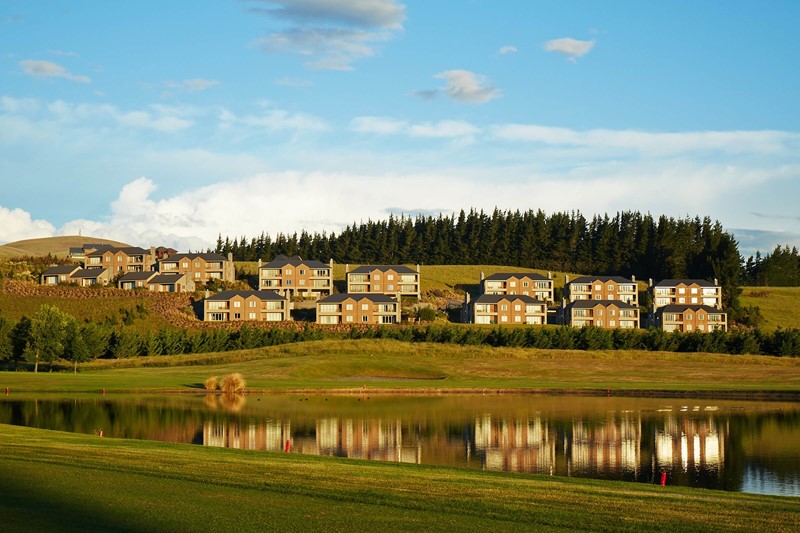 The resort has been closed for the last year or so, since New Zealand went into lockdown level four, so we are very excited to have the opportunity to add our own special touches and bring the resort back to life.

Ronnie Ronalde, CPG Group Operations Manager
Food will play a central role at the resort, which can host up to 150 people for conferences. Called The Clubhouse, the restaurant will open daily for breakfast and all-day dining until late. Award-winning Group Executive Chef Jinu Abraham will create a menu built around a focus on local inspiration, whole foods, and sustainable produce grown and raised locally in the Terrace Downs region.
Day-to-day the restaurant will be run by Scott Buckler, an award-winning local chef who has most recently headed the No.31 restaurant at Hanmer Springs.
The par-72 Terrace Downs golf course has been ranked by New Zealand Golf magazine as one of the country's top five courses. At 6406 metres long, the course boasts a choice of four tees on each hole and covers 10 lakes and over 60 bunkers.
CPG will look at further refurbishing the resort later this year and will eventually bring it under the group's luxury Fable brand. Fable delivers 5-star full-service luxury, with local touches and artful details that set them apart.