Spotlight on Locally Produced Film: Reunion by Nadia Maxwell
Screen CanterburyNZ sat down with Ōtautahi Christchurch's very own Nadia Maxwell from Overactive Imagination to talk about her upcoming film REUNION, an original psychological thriller that challenges perceptions of objective reality and subjective truth. 
Reunion
Overactive Imagination
Emotionally charged and quietly audacious, REUNION is a powerful, unsettling psychological thriller that explores the historic  and present reality of a disturbing family legacy. With a distinct visually captivating aesthetic - thanks to the vision and direction of SXSW & Venice Orizzontti award-winning filmmaker Jake Mahaffy – REUNION demands to be seen on the big screen.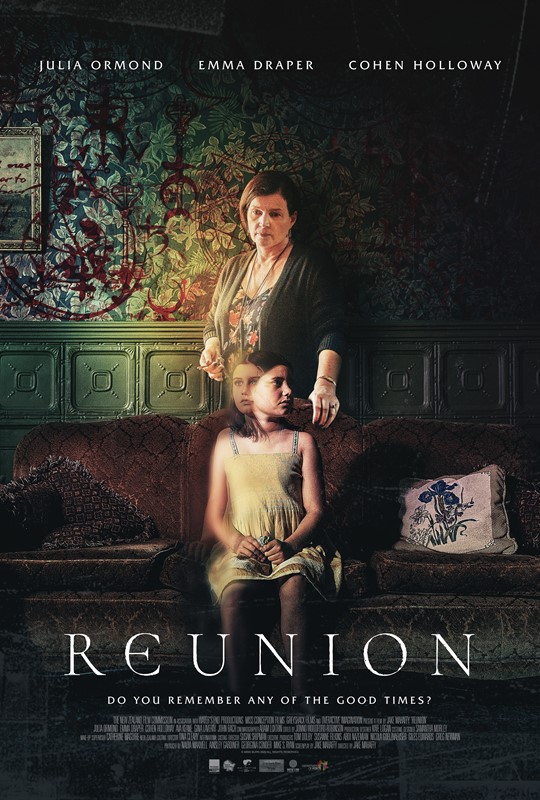 Tapping into the controlling influence of  an unhinged dynamic, REUNION stars Emmy award-winner Julia Ormond alongside
New Zealand's own Emma Draper who plays her on-screen daughter and Cohen Holloway and John Bach. Having an internationally recognised actor like Ormond was a real credit to the quality script, further elevated by the immense talent of the Kiwi cast and crew.
The film is a collaboration between Overactive Imagination and Miss Conception Films and was core funded by the New Zealand Film Commission.
"Screen CanterburyNZ is proud to have a NZ film with strong local connections – our very own Nadia Maxwell (Producer) and Chris Sinclair (Dialogue Editor)" said Screen Canterbury Manager Bree Loverich.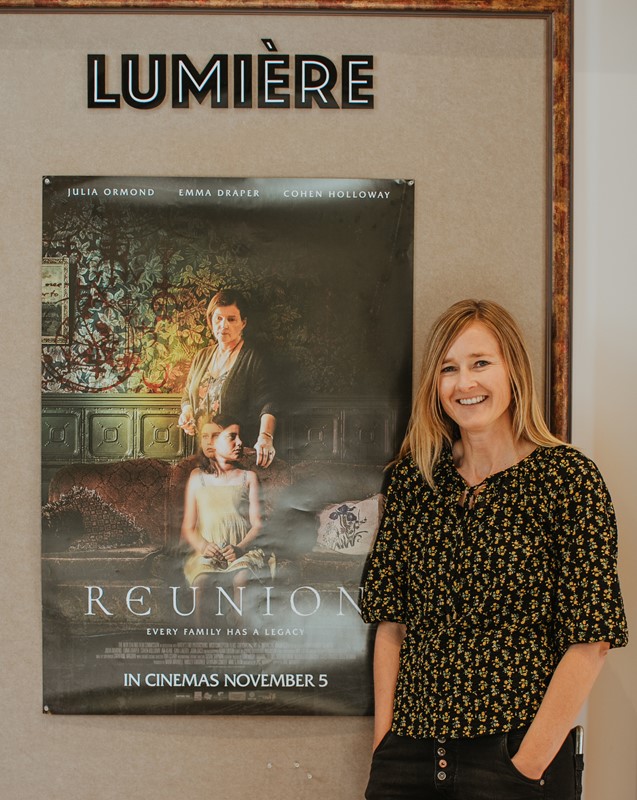 "The Canterbury film industry has always had immense depth and talent, and Nadia Maxwell is one of our stand out producers. Nadia has created a strong body of work, and uses this vast experience to ensure Jake's story is told well."
Nadia heads up the local production company Overactive Imagination and recently became a Women in  Film  &  Television  2020  awards  finalist. Her previous films have premiered around the world, including at the Toronto International Film Festival, and she continues to win awards for her features and short films.
Shot in Wellington, the film schedule was  incredibly  demanding  for  all  cast  and  crew  and  required  intricate  attention  to  detail across every facet.
"I grew up in the deep south, the youngest of five children which taught me the power of persistence," Maxwell said.     
"As a producer, you have to champion each creative step to support the final dramatic outcome. We  are excited to bring REUNION to audiences on the big screen."
For more information on "Reunion" - please contact: Nadia Maxwell
M: +64 (0)21 163 8218
E: nadia@overactiveimagination.co.nz
Join Overactive Imagination and Screen CanterburyNZ for the opening night black tie premiere, industry networking event and meet the cast! 
Lumière cinema
Thurs 5 Nov
6:30PM Canterbury Screen Industry Networking
7:45PM Screening
Followed by Q&A with local producer Nadia Maxwell and actor Emma Draper
For More Information Contact