14 - 16 June 2022
MEETINGS 2022 Ōtautahi Christchurch
New Zealand's premier business events showcase, MEETINGS 2022 was dubbed a triumph for the city, winning praise from attendees, organisers, government, and media.
Now in its 26th year, this was the largest-ever MEETINGS exhibition and showcased the city to a record number of exhibitors and buyers from around New Zealand and across the Tasman.
ChristchurchNZ collaborated closely with all its key business partners for more than a year in the lead-up to the event, ensuring positive outcomes for all involved, and a united, co-ordinated approach which paid huge dividends for the city.
MEETINGS delegates learned first-hand why Ōtautahi is an epic business events destination, and the event left a long-term legacy for the city, cementing its reputation as New Zealand's business events hot spot.
The high-profile event boosted hotel occupancy, attractions, hospitality and retail outlets as over 800 people got out to enjoy the city centre in their time off.
MEETINGS 2022 in Numbers
5-day boost for the city 13-17 June
First time for Christchurch in 14 years
First major international exhibition for Te Pae Christchurch
110 Australian hosted buyers – largest-ever number of AU for MEETINGS
300 New Zealand buyers
211 exhibitor stands
25 media, including 10 international
80 hosted buyers for ChristchurchNZ city famil
24 ChristchurchNZ stands
650 guests for welcome ceremony
15 hotels
In excess of 90% occupancy experienced by central city hotels
70+ media stories
$200k+ media coverage (EVA)
$3 million plus in bid opportunities for ChristchurchNZ
ChristchurchNZ Initiatives
Familiarisations
Prior to MEETINGS, we hosted eight Australian hosted buyers and media for a weekend immersion into Christchurch and Canterbury's unique business events' propositions in the centre of the South Island.
The day before MEETINGS began, another 80 MEETINGS hosted buyers were treated to a taste of all the city has to offer for business events, meeting with local producers, sustainability champions, and exploring the vibrant riverside CBD.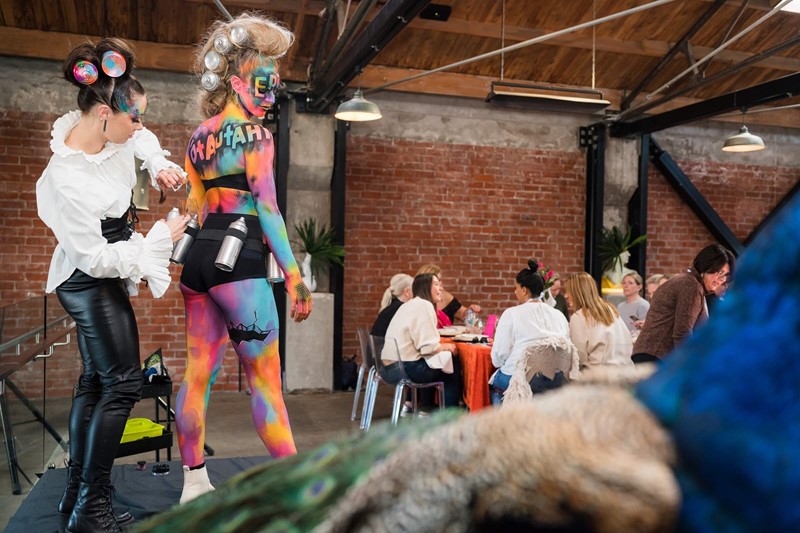 Welcome Ceremony
Attended by Minister for Tourism and Economic Development, Stuart Nash, the opening ceremony, hosted by ChristchurchNZ at Christchurch Town Hall, began with a stunning Mihi Whakatau and Kapa Haka from Ngāi Tūāhuriri to welcome all attendees to Ōtautahi Christchurch. Local food and talent were also showcased with wonderful manaakitanga.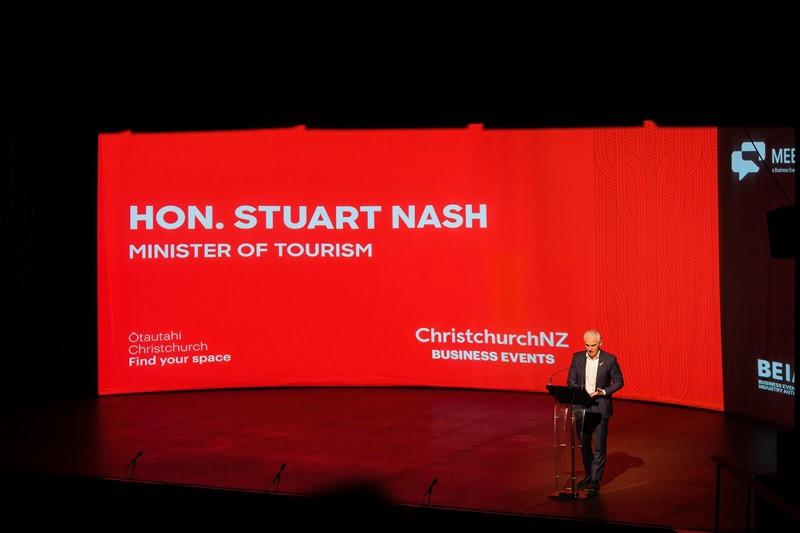 The grand finale was a beautiful rendition of Dave Dobbyn's "Welcome Home" performed predominantly in te reo Māori by Stella Maris. Stella wore a Harakeke (flax) woven dress, created by Ōtautahi weavers depicting the intertwining of the city's culture, heritage, community, and people. Projected onto the stunning dress were iconic images of our stunning landscape and culturally significant places.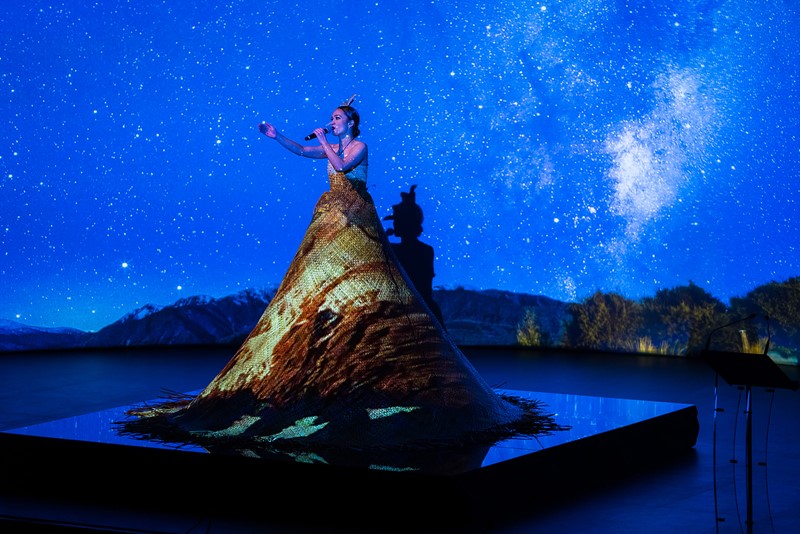 BE Incubator Programme
ChristchurchNZ sponsored a collective of new operators to exhibit at MEETINGS 2022, supported by Business Events Industry Aotearoa (BEIA).
We ran a three-month capability-building programme for a group of business partners ready to debut their products into the business events market.
The programme goal was to upskill these operators for the benefit their own businesses, and to boost the business events proposition in Christchurch and Canterbury.
Seven operators were selected to exhibit in three different collectives:
Christchurch Cultural Collective
Explore Christchurch Collective
Christchurch Experiences Collective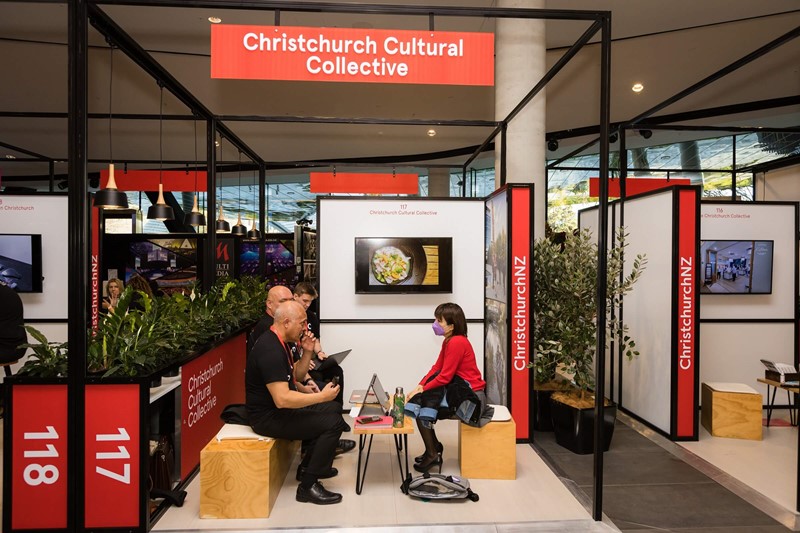 Airport Welcome Lounge and Signage
It was hard to miss MEETINGS, with signage at Christchurch Airport welcoming attendees the moment they arrived. MEETINGS propelled the debut of a permanent and purpose-built welcome lounge in the Christchurch Airport terminal, to support event organisers wanting to theme, publicise and welcome their attendees immediately on arrival.
Digital options for meeting organisers to publicise their event through the terminal, and to welcome their delegates from across the country and the world.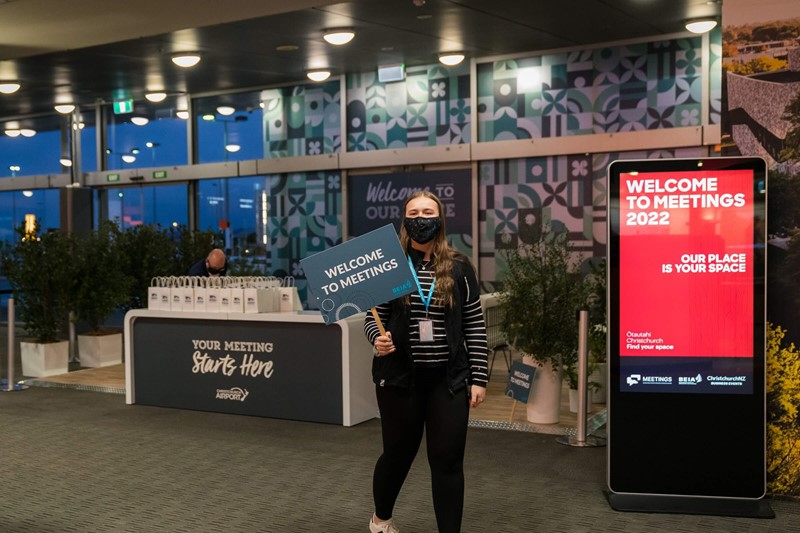 Sustainability Initiatives
ChristchurchNZ showcased two local initiatives with a sustainability message at MEETINGS.
All of the fruit plants and native plants used at the welcome and gala events and on the show floor during the two days were donated to local Christchurch food for schools and community gardens, and to the Christchurch Foundation's Tūī Project.
The Christchurch Foundation's Tūī Corridor project is one example of how conferences can give back to greater Ōtautahi Christchurch by helping plant native tree seedlings to encourage native tūī birds back into the city. The Foundation works with event organisers to develop a bespoke legacy programme for each event that makes an impact.
Christchurch social enterprise, Bead and Proceed and its founder Bridget Williams presented BEIA with a woven beaded wall-hanging made by delegates, reflecting each of the 17 UN Sustainable Development Goals (SDGs). At MEETINGS, they showcased a range of tactile workshops and experiences and curated an inspiring activity perfect for conferences, summits and events: "Bead & Proceed Impact".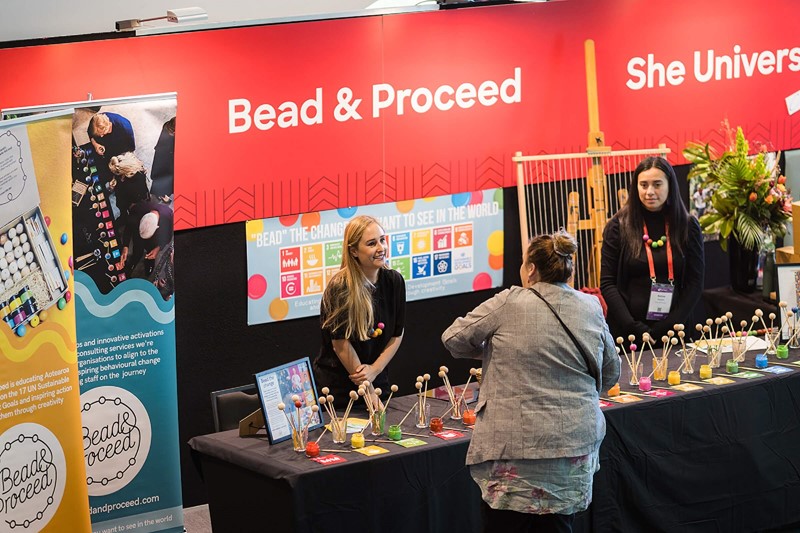 Find Your Space Activation
ChristchurchNZ filled the entire foyer of Te Pae Christchurch at the entrance to the MEETINGS exhibition hall with 24 stands, themed with Business Event's new strategic positioning campaign, Find Your Space, which was launched at MEETINGS.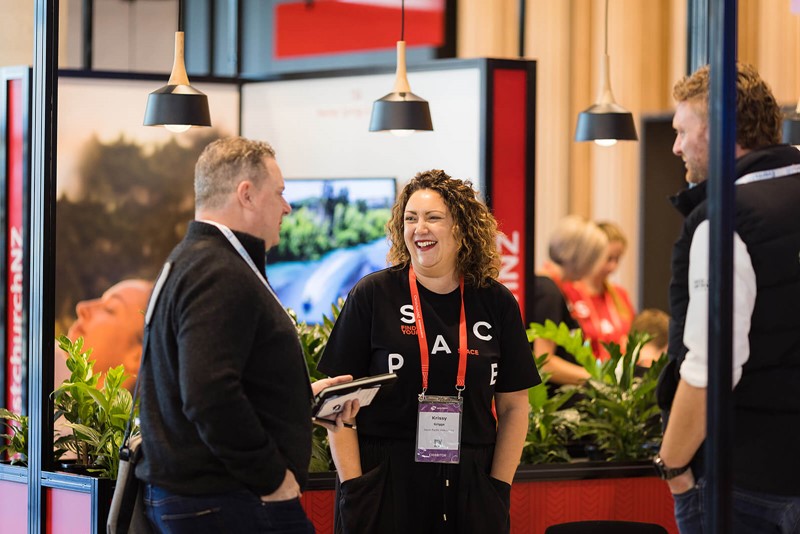 ChristchurchNZ themed the media centre and lounge, provided glass water bottles and gifts for media as well as hosting media drinks on the Christchurch Airport stand after Day One, showcasing North Canterbury wines and local craft beers and spirits. ChristchurchNZ CEO Alison Adams presented at a media and industry leader conference on Day Two of MEETINGS and did a series of one-to-one interviews with trade and mainstream news media.
Prior to MEETINGS we produced two media releases and a comprehensive ChristchurchNZ fact sheet, plus actively pitched mainstream media and local reporters to attend.
TVNZ One News, the Press editor, four Stuff reporters, a Radio New Zealand reporter, and BusinessDesk Auckland editor all attended in person.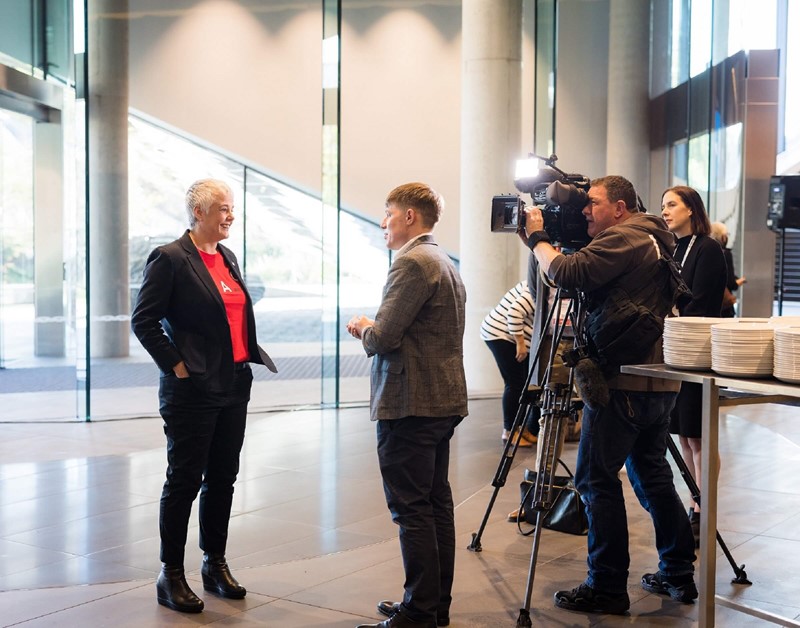 What The Media Said
June 15 Editorial, The Press "A big moment in city's future".
"Hordes of visiting business people contribute to the low hum of a functioning city. They make a place seem vital. They fill hotel rooms and restaurants, and... they spend money".
Stuff: "optimism and excitement is in the air as central Christchurch prepares to open its arms to thousands of visitors".
ChristchurchNZ head of business events Megan Crum was quoted on Radio New Zealand, the Otago Daily Times and The Star, saying, "the flow-on effect of business events on the city's economy could not be underestimated."
"It's just incredible to have the industry back together, the excitement for everyone to be together face-to-face," she said.
TVNZ One News interviewed exhibitors and buyers on the show floor. Christchurch Adventure Park's Anne Newman said there was fresh visitor attention as a result of the new facility. "We have been non-stop talking to people who want to bring conferences to New Zealand and specifically into Christchurch," she said.
What The Minister Said
In his opening speech at MEETINGS, Minister for Tourism and Economic Development, Hon Stuart Nash announced the Royal Australasian College of Surgeons' Annual Scientific Congress with 1,500 delegates to be held in 2024 here at Te Pae Christchurch, as an example of the country's success in winning international bids.
I also want to take a moment to thank the people of Ōtautahi Christchurch. The warm welcome the city has for international business delegates and tourism in general is evident from arrival in this city, and here in the room today.

I would like to take a moment to reflect on the wonderful building we are in today. Te Pae Christchurch Convention Centre is a world-class, purpose-built event venue… is also a core part of the ongoing rejuvenation of Christchurch, bringing more visitors and business to the local hospitality and retail sectors and enhancing the vibrancy of the city centre."

Hon Stuart Nash - Minister for Tourism and Economic Development
What Attendees Said
Nicole Walker, from Arinex was at MEETINGS to book association conferences and inbound corporate incentive travel for her Australian clients.
MEETINGS was her first visit to Christchurch and the South Island and she was excited. There is real sense of optimism and excitement - the industry is ready to restart and get back to business.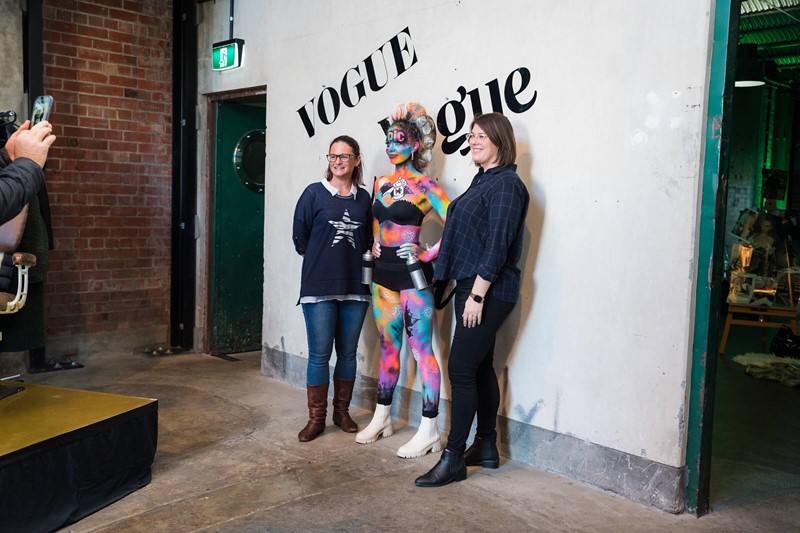 I had no pre-conceptions about the city, but I have loved it – it's accessible, welcoming, compact and easy to get around, with beautiful parks and gardens. Te Pae Christchurch is an amazing venue,

Nicole Walker - Arinex
Nikki Wright from the New Zealand Orthopaedic Association said learning something new and getting inspiring new ideas for her conferences and events was all possible at MEETINGS.
"I am looking at bookings for next year and beyond. So it's good to get some perspective and some future.
"I've learned so much about new regions, for example I knew nothing about the Mackenzie region and there is definite scope there.
Christchurch has been amazing, and so hospitable. To Pae is just a beautiful, outstanding venue. I love the size of the trade hall. The catering is fantastic, and it's in close proximity to everything. The hosting skills at the Crowne Plaza hotel, where I am staying next to Te Pae, are above and beyond, with beautiful accommodation," 

Nikki Wright - New Zealand Orthopaedic Association
Exhibitor Clair Brack, from Queenstown-based Ziptrek Ecotours said visiting Christchurch for MEETINGS was a real highlight..
And it's amazing to experience Christchurch, and I really enjoy it so walkable and beautiful, I have loved exploring. Te Pae is amazing. I feel pretty lucky to be able to attend one of the first events in this beautiful space. And everything's running so smoothly."

Exhibitor Clair Brack - Queenstown-based Ziptrek Ecotours
Mainstream Media Highlights
15 June
Editorial Press: MEETINGS: "A big moment in city's future"
19 June
Tourism Ticker: "Business Events Industry Aotearoa's MEETINGS 2022 event at Te Pae Christchurch Convention Centre has given the city's hotel market a lift.
The two-day event last week – the first large exhibition at the new venue – brought around 650 delegates to Christchurch and helped arrest an occupancy slide seen across the city's hotels since late May, according to figures from STR.
Average weekly occupancy climbed to 51.1% for the seven days to Saturday 18 June, up from 48.6% the previous week."