Business
Food, Fibre and Agritech Case Study - Agri Training
'No looking back': workers affected by Covid-19 are getting a fresh start in the primary sector.
Agri Training
With the economic fallout from Covid-19 making jobs hard to get in some industries, people who never would have considered a life on the farm are turning to the primary sector for work. Canterbury business Agri Training is helping reskill this new crop of workers.
Amy Luckhurst never thought she would work on a dairy farm.
The 26-year-old was employed as a roller coaster operator in England during what was meant to be an extended OE when the Covid-19 pandemic hit. She cut short her plans and returned to New Zealand two weeks before the nationwide lockdown. Soon, she was hunting for work.
"I was applying for more than 50 jobs a day at one point and getting absolutely nothing back, and that's soul-destroying," she said.
Luckhurst is one of dozens of people — including chefs, tour guides and a ship's captain — who have traded in their old careers to look for a fresh start in the primary sector, reskilling through Agri Training. The company offers a free online introductory course with a major focus on health and safety, before selecting applicants for its 13-day rural retrain programme, a hands-on course taught from its Mid Canterbury training facility in Winchmore.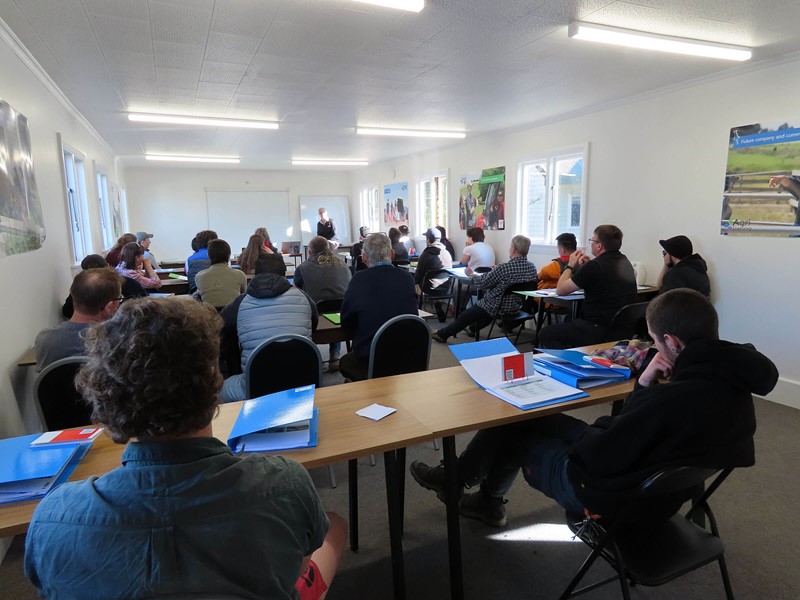 For Luckhurst, it was an eye-opening experience.
As someone with a degree in biological sciences and previous aspirations to work in conservation, she said she went in to the 13-day programme with preconceived ideas about dairy farming — near the start of the course, she made a comment that she was open to anything, anything but dairying.
On the last day, she landed a job on a dairy farm near Leeston with 1400 cows. She loves the work and plans to continue upskilling and training in the industry.
"I'm beyond ecstatic," she said. "I never thought it would work out this well."
During the programme, Luckhurst and the other participants were taught basic skills covering everything from driving tractors and quad bikes ("I hadn't even driven a ride-on lawnmower at that point, so that was quite interesting," she said), fencing, planting and milking. The course aims to give people a taste of a range of skills, as well as giving them on-farm work experience.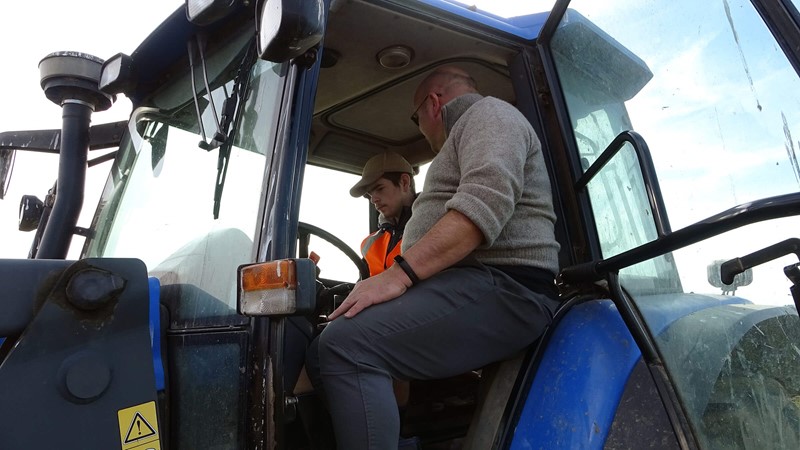 Shane Wilson, 28, is another person who has transitioned to a life on-farm.
A chef of six years, Wilson left his job just before the Alert Level 4 lockdown. He spent some time looking for other kitchen jobs, but when he stumbled on the Agri Training courses, he jumped at the opportunity.
After completing the 13-day programme, Wilson found a job on a dairy farm, shifting his family to a house on-site.
There is no looking back," he said. "I'm a happy lad. The girls love it out here — I love it, it's quiet, it's busy, but it's good, honest work."

Shane Wilson
"There is no looking back," he said. "I'm a happy lad. The girls love it out here — I love it, it's quiet, it's busy, but it's good, honest work."
Wilson's mother worked on dairy farms and growing up in a rural environment he used to help out, but this is his first, proper on-farm job.
And he recommends the sector for others, too.
"Do it — if you've got any interest in it, do it. There are so many different things to do, every day is a different day — it's fantastic."
"Chefing, I know I'm making 500 croissants today. Today I got to jump in a tractor towing 2 tonnes of metal, and that was terrifying and exhilarating at the same time."
Agri Training is part of a stable of companies owned by Canterbury couple Matt and Tracey Jones. It was established in 2018 and initially focused on training local farm workers, but when Covid-19 hit, it prompted a change of tack to meet a new need - people impacted by the pandemic.
Bryn Price, business development manager for Agri Training, said the free online course and the follow-up 13-day programme served two purposes: to help people impacted by Covid-19 into new careers and to help farmers — who have largely had to rely on overseas labour — find new workers.
"There was a need to get more blood into the industry," he said.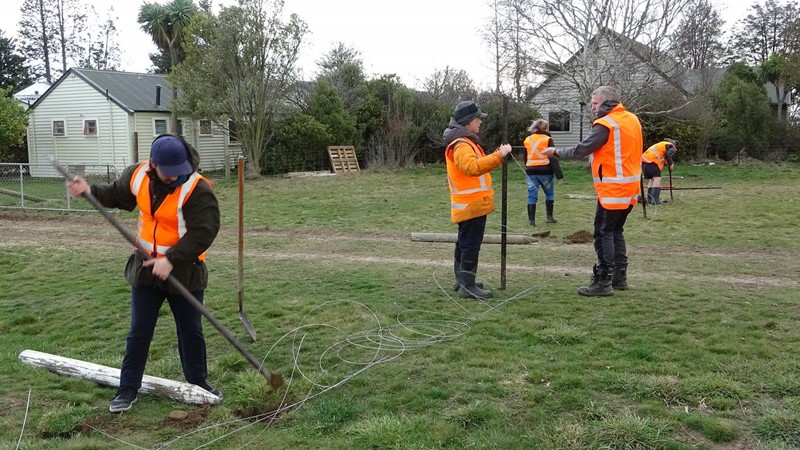 The company has secured support from the Ministry of Social Development (MSD) to deliver the programme, meaning people have to be registered with MSD to access the free courses.
Participants have come mainly from the hospitality and tourism industries. The vast majority had no previous on-farm experience, Price said. At the end of the 13-day course, Agri Training and its associated recruitment companies help place people in jobs; the company also provides pastoral care, helping people adjust to life in a new industry.
Food, fibre and agritech is one of four key business sectors key to driving innovation and growth in Canterbury. Bringing new people into the rural sector helped build a better understanding about the role of farming, Price said.
"It's good for everybody."