Growing up in 1880s
Akaroa wasn't an easy life in the 1880s, but it was full of adventure. And for Frank Worsley, it turned out to be good preparation for one of the most harrowing voyages ever recorded.
Worsley lost his mother when he was just a toddler and was put to work clearing trees in the hills above Akaroa at age 10.
Writing much later in his book, First Voyage in a Square-Rigged Ship, Worsley records an early adventure with his brother. They had been asked to deliver a horse to the end of the harbour, but rather than walk back, the pair continued around to Wainui where they decided to build a raft of harakeke reeds and sail home.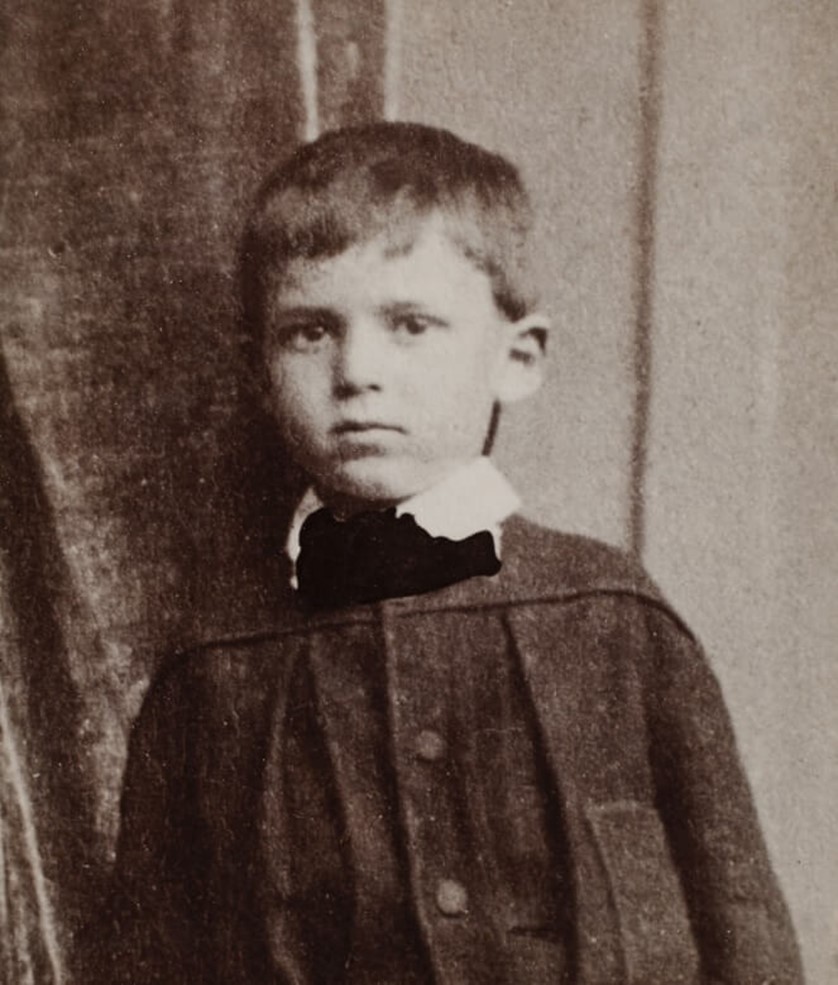 Young boy: Frank Worsley lost his mother at age two and was put to work clearing trees at age 10. Image credit: Akaroa Museum. Photographer unknown, c.1877
"We pushed a stick down the centre of the raft for a mast and lashed another stick across for a yard. This we rove through our jackets for sails."

Frank Worsley
They carved paddles from planks and set off.
"The sun was setting but our jackets were drawing well to a fresh south-east breeze and we two Peter Pans dug our paddles into the sea with huge zest."
Somehow, they survived the choppy crossing and were heading home, soaked through, when their father came to meet them on horseback.
"Hal received a brief, sharp hiding and I was shaken and placed in the saddle in front of dad," Worsley wrote.
A few years later, Worsley's father remarried and the family moved to Christchurch. Frank started at Fendalton School.
"I found civilised life very irksome and consistently raised hell to vary the monotony," he recounts.
Worsley was rewarded with more than 3000 lashes to his "grubby little hands" by the headmaster, but went on to become Dux of the school.
It may have been due to all this mischief that no one objected when Frank asked to go to sea at the age of 15. His first voyage on the square-rigged Wairoa took him from Lyttelton to London.
Pushing the Boundaries at Sea
At sea, Frank continued to push the boundaries and was known for pulling pranks. One day, he climbed the 140-foot mast barefoot and stood balancing with his feet around the lightning rod.
While on shore leave in London, Frank had a dream that he was navigating a ship through blocks of ice on Burlington Street.
Superstitious, as many sailors are, he went the next morning straight to Burlington Street, where a sign caught his eye: Imperial Trans-Antarctic Expedition.
"I turned into the building with the conviction that it had some special significance for me."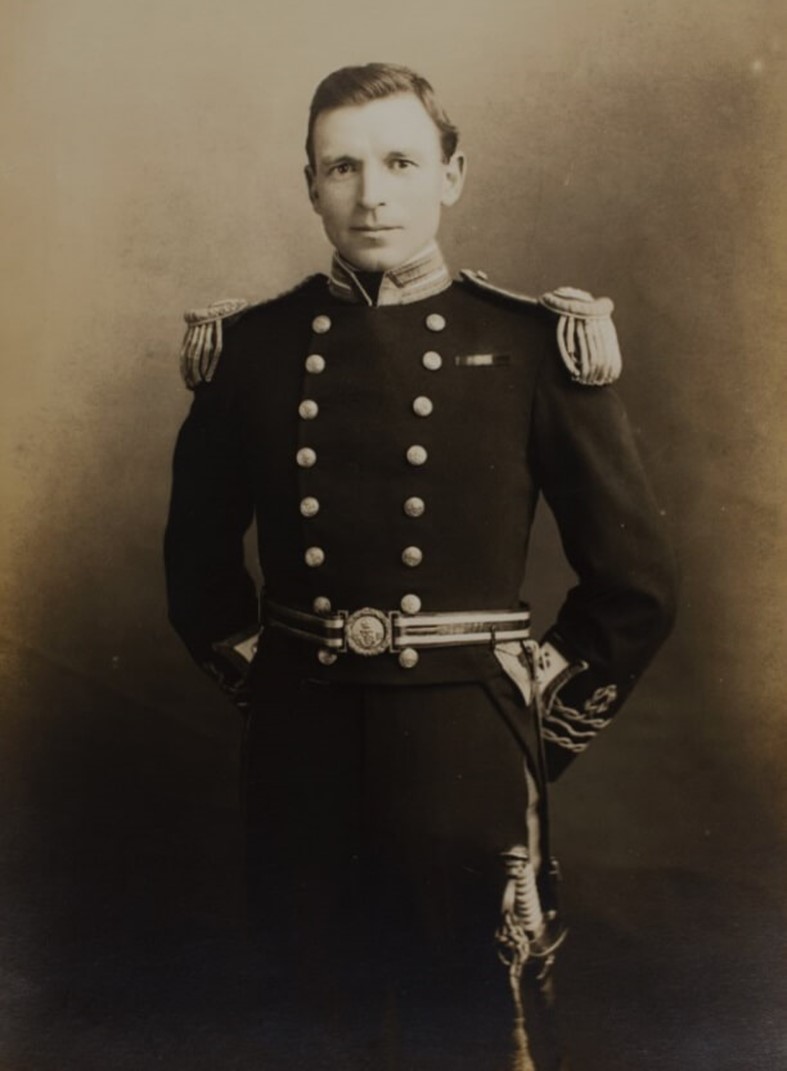 File AK.2005.106.14 This is a studio portrait of Frank in his dress uniform sometime after the First World War (the ribbons on his bar indicate he's received his war decorations), probably the early 1920s. It's inscribed on the verso: 'Comdr F. A. Worsley DSO, OBE, RD., R.N.R., F.R.G.S. 81 Walm Lane, Cricklewood, London NW2.' Photographer unknown, c.1920.
Ernest Shackleton was there and he hired Worsley on the spot. "We knew by instinct that we were to be friends from that hour."
And so his greatest adventure began. The Endurance sailed from London on Saturday August 1, 1914, with Worsley in command. Three days later, England declared war.
The Endurance
By mid-January 1915, the Endurance was stuck fast in the sea ice and the crew was forced to spend the winter many miles from their destination, forgoing their attempt to cross the continent by land.
Eventually, the constantly shifting ice floe crushed the ship and she sunk into the Southern Ocean. The men had a basic camp and three lifeboats. Worsley continued to navigate the team. They were slowly moving north and after a few attempts to drag themself to land, Shackleton followed Worsley's advice to wait out the winter and sail the lifeboats when the ice finally broke up.
After navigating through icebergs and across wild seas, Worsley brought the three lifeboats safely to the firm shores of Elephant Island, where they repurposed the largest lifeboat, the James Caird into a craft that would give them the best chance of reaching the whaling station at South Georgia Island, 1300km away.
Four men were chosen to join Worsley and Shackleton on this journey, which is still referred to as one of the most heroic ocean voyages of all time.
In 16 days sailing, the crew encountered frightful seas and had only four bleary sightings of the sun for navigation. It was on this voyage that Worsley's appetite for adventure and skill as a navigator came to the fore.
He is said to have had a remarkable ability for "dead reckoning", or the ability to instinctively know his position, even in the absence of navigational aids.
South Georgia was just a tiny dot amongst the harrowing winds and powerful currents of the stormy Southern Ocean. If they missed it, they (and the 22 men left behind at Elephant Island) would almost certainly perish.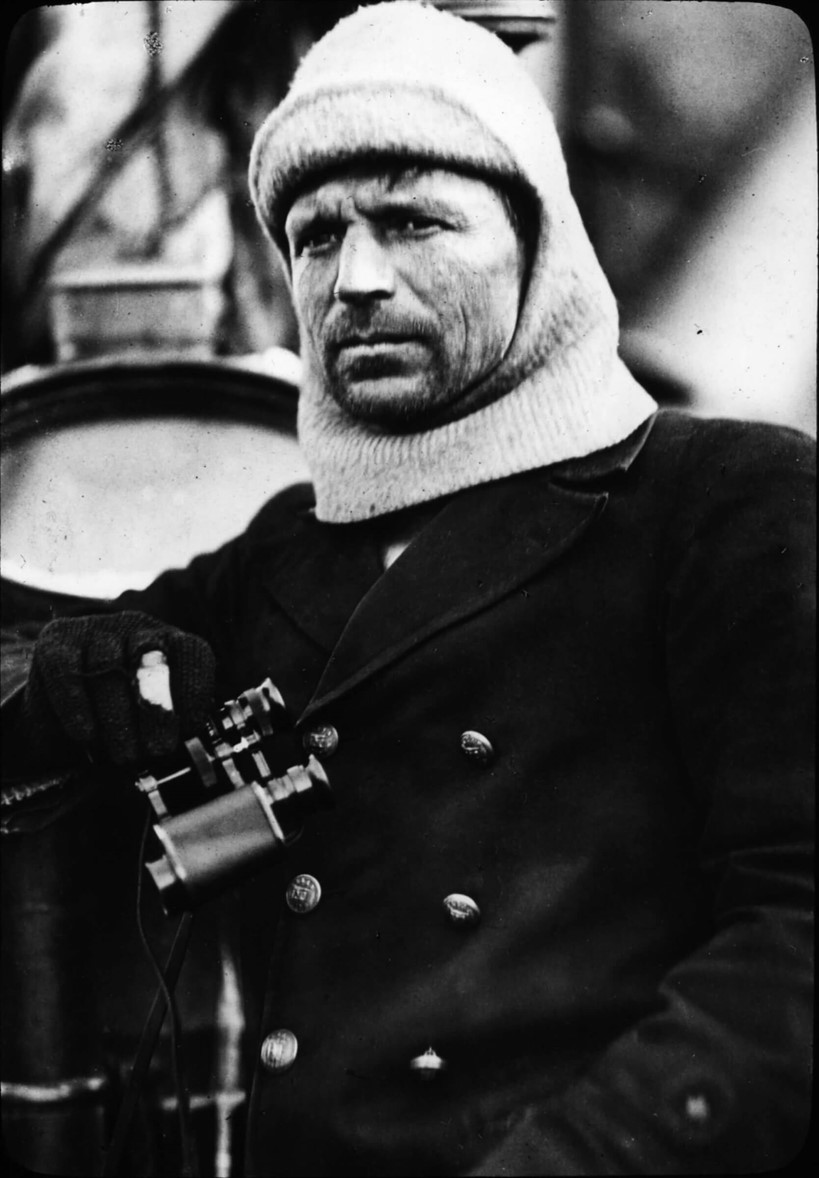 Explorer: History has given Shackleton the credit for bringing all of his men home but it is impossible to imagine he could have done it without his skilled and unbreakable captain. Image credit: E E M Joyce, Canterbury Museum
Yet Worsley found the island and brought the James Caird to shore despite the fierce lee shore gale they encounter on arrival.
Even then, the journey was not over. Shackleton, Worsley and their shipmate Crean now faced a mountainous overland crossing of South Georgia Island to reach the whaling station on the opposite side.
Worsley described them as a "terrible trio of scarecrows" but they set off and managed to reach civilisation after 36-hours non-stop.
When they reached the others at Elephant Island, all had miraculously survived. History has given Shackleton the credit for bringing all of his men home but it is impossible to imagine he could have done it without his skilled and unbreakable captain.
Sadly, many of the men rescued that day went home to die on the battlefields of the First World War. But not Worsley. He sank a German U-Boat in a daring ramming manoeuvre and went on to pursue fortune as both a merchant and treasure hunter. He died of lung cancer in England, weeks before his 72nd birthday.
Worsley's story lives on in the hearts of adventure-loving people around the world. His legacy survives in Akaroa, too, where a bronze bust commemorates him and the Akaroa Museum shares many details of his life.