Spotlight on Cinematographer: John Ross
Screen CanterburyNZ had a sit down with film maker John Ross to hear more about Blood and Bone Films' latest project, Anywhere but Nowhere, locally created in Ōtautahi Christchurch. 
What is Blood and Bone Films about? Who is on the team?
Blood and Bone Films is a collective of filmmakers from all different ethnicity and backgrounds coming together for a common goal, to make films that promote a cultural diversity present within New Zealand. The idea being that under the skin, we are all the same.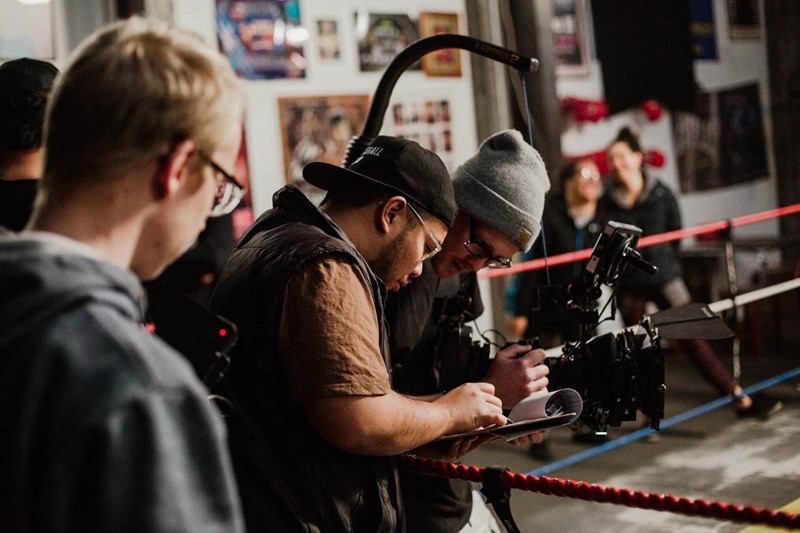 How did Blood and Bone Films get started? Why do you work out of Christchurch?
It was birthed out of the 48 hour film competition a few years ago. A reputation grew for creating films that carried a message of individual and societal responsibility. We didn't want to be bound by the framework of the 48 hours comp, so we started to branch out into longer narrative short film. Christchurch has many stories to be told, and we are all based here, so it makes sense to keep the momentum in Christchurch.
Watch their 2018 entry, called Hero, which was a National Runner Up.  
How did Anywhere but Nowhere project get started?
We had a few ideas floating around, but none were as relevant as this one. It's a message many can relate to and that helps when bringing together the collaborators to help shape the message. We felt it was an important story to tell and worth the energy to bring to fruition so we planned the work, then worked the plan. The story is inspired by a true event and then pushed forward by many real issues faced in the day to day lives of today's youth.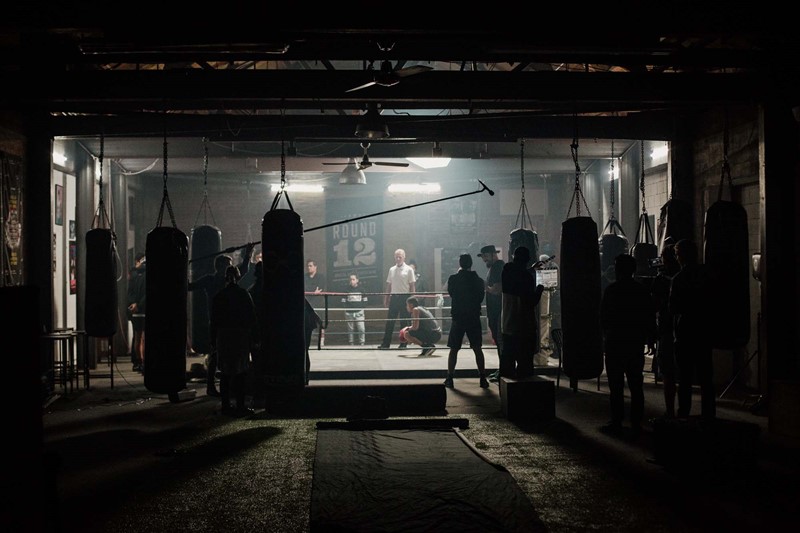 Who worked on the film with you?
It was written and shot by myself (John Ross), and directed by my close friend and collaborator Shea Kokaua. Shea is a very brilliant stage actor and director so the combination of his character-driven directing and my visual aesthetic was entirely complimentary. We put the word out for a producer and were lucky enough to have Joshua Jones get in touch. The rest of the collaborators were either people we knew, or in the case of the performers, people who'd attended the auditions.
How did you source talent and equipment to make the project a reality?
The one role which was written based around a person was Sala the coach and mentor. He's very much like that in real life, always wanting the best for you, which made it easy to write his part. The rest came from auditions, and as luck would have it, there's some real untapped talent out there in Christchurch. A lot of the camera equipment was already owned by that point. The lighting was done with much of what was practically available, with Scott Jackson crafting some LED tubes which became a huge help early on. Josh brought in Chris Cubitt to cover sound, and Chloe Nicolette to cover make-up.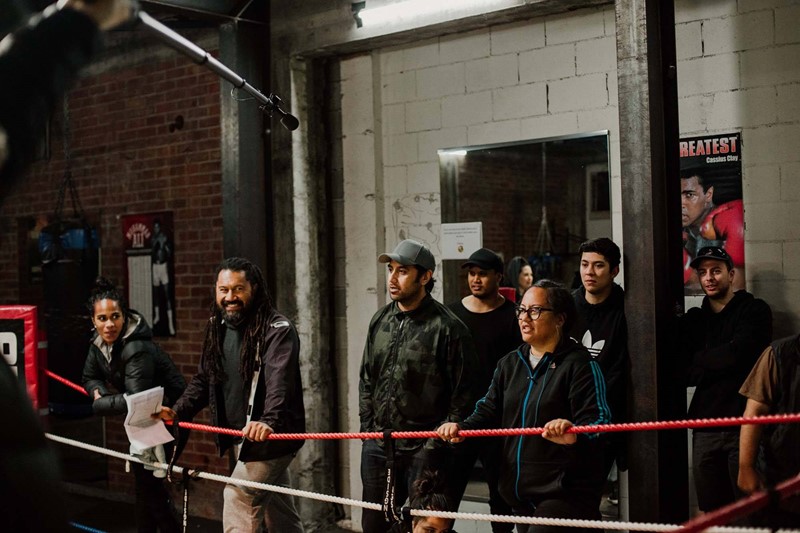 How your funding  campaign via Boosted going?
We still have a way to go to hit our stretch goal of $16K. We've reached the initial goal of $10k but that still means a fair bit has to come out of our own pockets to cover the extras that come with post-production. A massive thank you to every who has donated, if you are on the fence about donating, don't miss out, do it! And be a part of bringing a great local film to life.
For More Information Contact