Our World Class Crew
The Lord of the Rings, The Chronicles of Narnia, Mulan, Wrinkle in Time and many other large scale film and television works completed in New Zealand have created a rich crew resource. The region has access to some of the best crew in the world from Gaffers to Grip and Directors to Producers.
We are blessed to have such an amazing directory of talented New Zealand crew. From directors and production managers to casting, sound and lighting - Canterbury & the West Coast has a diverse range of highly skilled crew to meet your project needs - including specialist teams to get you into areas where local knowledge is paramount. 
Screen Canterbury Crew List
Crew available in Canterbury
To Get Access to Crew & Talent
Screen CanterburyNZ maintains a comprehensive list of local crew & talent, so talk to us to find out more.
If you are crew and want to work in the region, please get on the Screen CanterburyNZ crew list by filling out this form.
Additional access to crew & talent is provided via these third party databases:
Casting
New Zealand has many actors, models, presenters and other professional personnel. As an immigrant country, New Zealand's population is made up of people of all colours and races, from east Asia, central Asia, southeast Asia, the Middle East, Europe, America, South America and Africa, so we can easily find a variety of facial features and actors who proficient in various languages.
A snapshot of actors & models available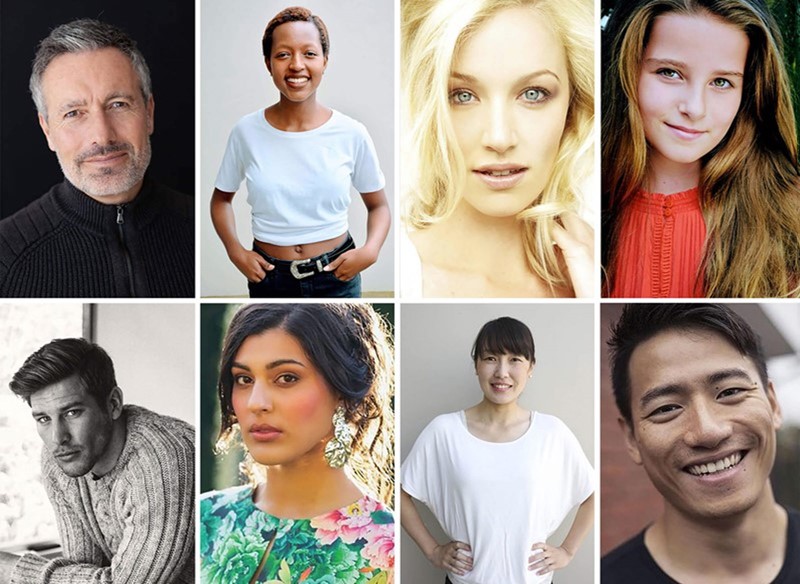 Employment of Local Crew
Our local film crews generally work under individual contracts on a project basis. There are no compulsory union fringe obligations or personal benefits such as holiday pay and health, government levies or union dues.
This is an advantage to filming in New Zealand over other locations such as Australia, Canada and the US, where these add-on costs impact the bottom line.
However, on long-term productions they may be treated as employees.
Talk to us about employing local film crews.
International Cast and Crew Working Visas
All your international film crew members will need working visas in New Zealand, unless they're an Australian permanent resident or citizen.
Your New Zealand line producer or production support person can help you manage employment and immigration obligations.
Find out more about working visas.
Tourist Visas and Visa Waivers
You can undertake location scouting, business visits or feasibility studies on a tourist visa or, where applicable, under a visa waiver agreement. New Zealand has agreements established with many countries for stays of up to three months.
Get In Touch
We are here to help you and your next project. If you need access, have any questions or just want to start a conversation on how we could collaborate as the screen office, get in touch now.
Be sure to follow @ScreenCanterburyNZ on Instagram, Facebook and LinkedIn.