A Career In STEM
Leah
Shooting For The Stars With STEM
Currently pursuing a Bachelor of Science (Honours) in Astronomy at the University of Canterbury, Leah is embracing her childhood appetite for space and the natural world. Initially afraid of rejection in STEM study, then facing some challenges while studying during the height of Covid, she's recently returned from an internship with NASA's Jet Propulsion Laboratory (JPL) in the United States, supported by a New Zealand Space Scholarship.
A Challenge That's Out Of This World
My undergraduate degree was a double major in Physics and Mathematics. I chose this combination because I wasn't sure which field of physics I wanted to specialise in, but I knew that I had an interest in doing research. I'm really interested in planetary formation, a process that still has a lot of open-ended questions. It's a bit of a mystery how planets can grow in the debris disk, and the dynamics behind it are quite complicated. For me, it's a really interesting challenge because it can inform us about what kinds of other planetary systems could exist and maybe tell us more about how our own solar system formed.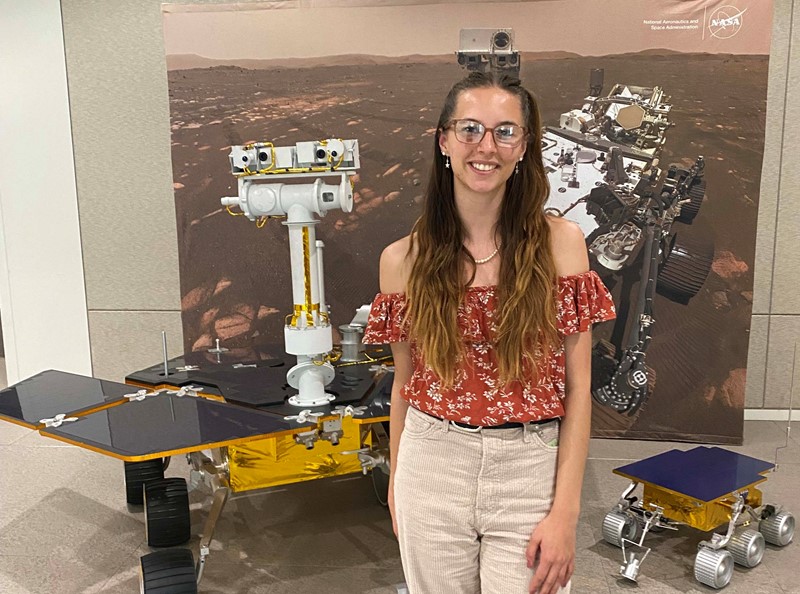 Science Fiction Fan To Physics Degree To NASA Internship
I've always been interested in science and the natural world, but I also love history and the arts. I wasn't sure what I wanted to do for a long time and felt like I could find interest in almost anything! But I was definitely drawn to astronomy from a young age and remember watching a lot of space documentaries as a child and loving science fiction media. In high school, I did some great physics extracurriculars which really solidified my interest in studying it further and made me realise research was something I was interested in pursuing.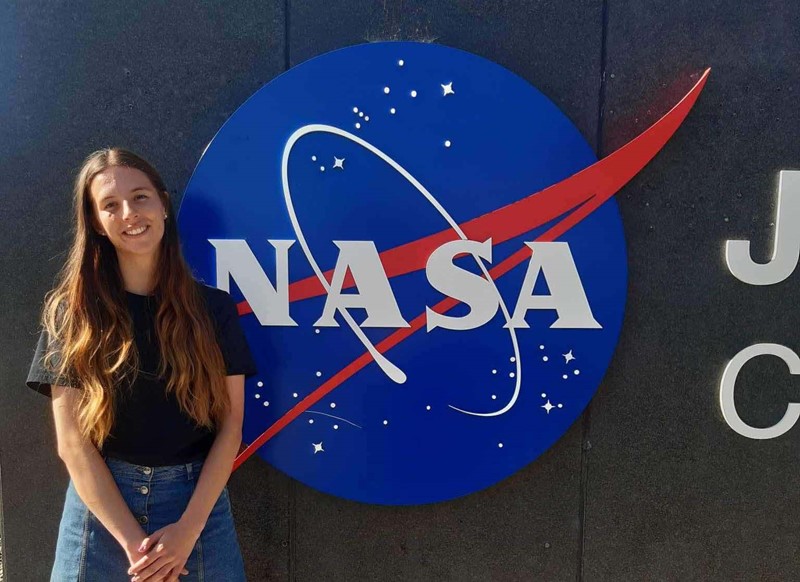 To study physics or astronomy at university, it's advised to take physics and calculus during high school. I also found a background in chemistry valuable, and in hindsight, I wish I had studied more statistics. But don't let high school subject choices influence you if astronomy is something you want to do - most universities offer bridging courses for those lacking certain prerequisites.
Following my BSc, I undertook a summer research project at the International Centre for Radio Astronomy Research in Perth. I then was selected for an internship at NASA's Jet Propulsion Laboratory, where I was based from March to July 2023.
An Experience Of A Lifetime
My internship at NASA was incredible. One of the best things about Jet Propulsion Lab was being able to see things that are going to space being assembled right in front of you! During my time there, they were building Europa Clipper in the clean room, which is an upcoming mission to a moon of Jupiter. I had really supportive mentors and learned about a lot of different areas of research I had never even considered. The other interns were also interesting to talk to, many were also international so I heard a lot about different places all around the world. Overall it was a really amazing workplace, and I hope to work with such passionate people again.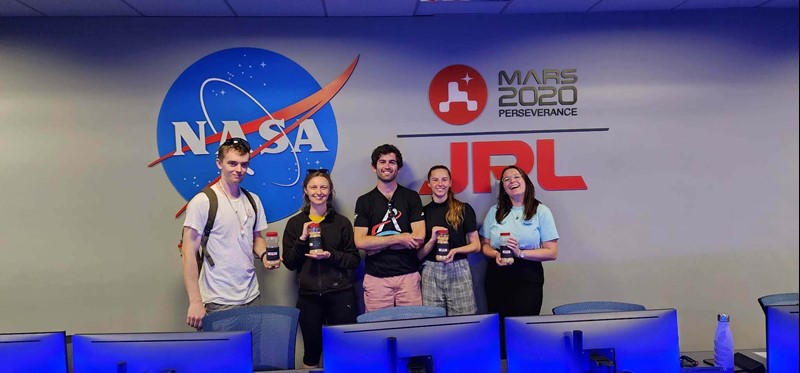 Launching An Education With Challenges And Inspiration
I think everyone around my age has experienced significant challenges from COVID-19 in terms of impacts on education. Not having in-person classes in my first year of university made it hard to learn how to study and meant we didn't know the academic staff as well. The social transition to university was also quite difficult, as we couldn't really make new friends in classes.
But I would say being proactive when looking for opportunities is key - just apply for anything you are interested in doing. I was really scared to sign up for things at first because I was afraid of rejection, but even just doing the interviews made me much more prepared for the next time.
Having extracurricular hobbies is also valuable because it gets harder to manage your time as you get more senior and you need other interests to lean into when you, inevitably, need a recharge.