Explore
The Best High Tea In Christchurch
Elegant High Tea Experiences
There's nothing quite like an elegant afternoon of delectable petit fours, mini gourmet sandwiches, tasty handcrafted savouries topped off with a cup of hot tea. Round up the besties and get fancy with the best High Tea locations in Christchurch.
Majestic At Mayfair
Think high tea and add bubbles! Majestic at Mayfair has found a match made in heaven you just have to try. Picture tiny little bite-sized goodies, and as well as tea, you can add on a glass of bubbles. Now that's our kind of high tea! We can't possibly choose the best treat, from the mini burgers to the swan desserts – gather your besties and get yourself down there. This fun offering is available every Saturday and Sunday – so make sure you book yourself a table.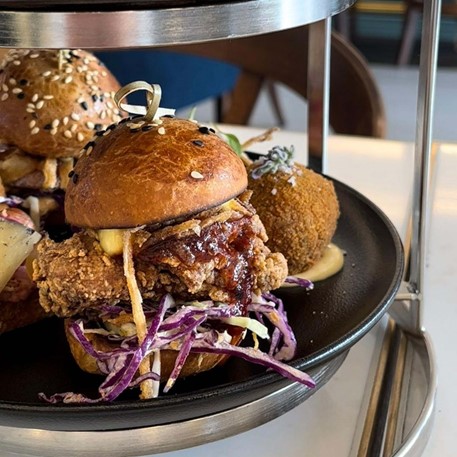 The Crowne Plaza
The High Tea at Crowne Plaza in Christchurch is a delightful experience that offers an array of sweet and savory treats, endless tea selections, and the option to add a glass of champagne. It's the perfect way to indulge in the finer things in life with friends or family.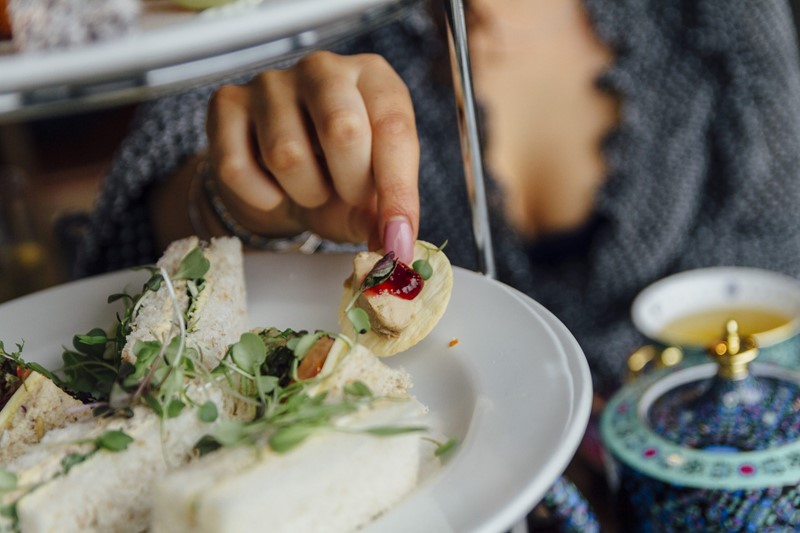 The George
High tea at The George is a luxurious experience not to be missed. This iconic hotel offers a traditional high tea service with a contemporary twist, featuring an impressive selection of teas, finger sandwiches, scones, and delectable desserts. The elegant atmosphere and impeccable service create the perfect ambiance for a special occasion or a leisurely afternoon with friends. You'll leave feeling pampered and satisfied.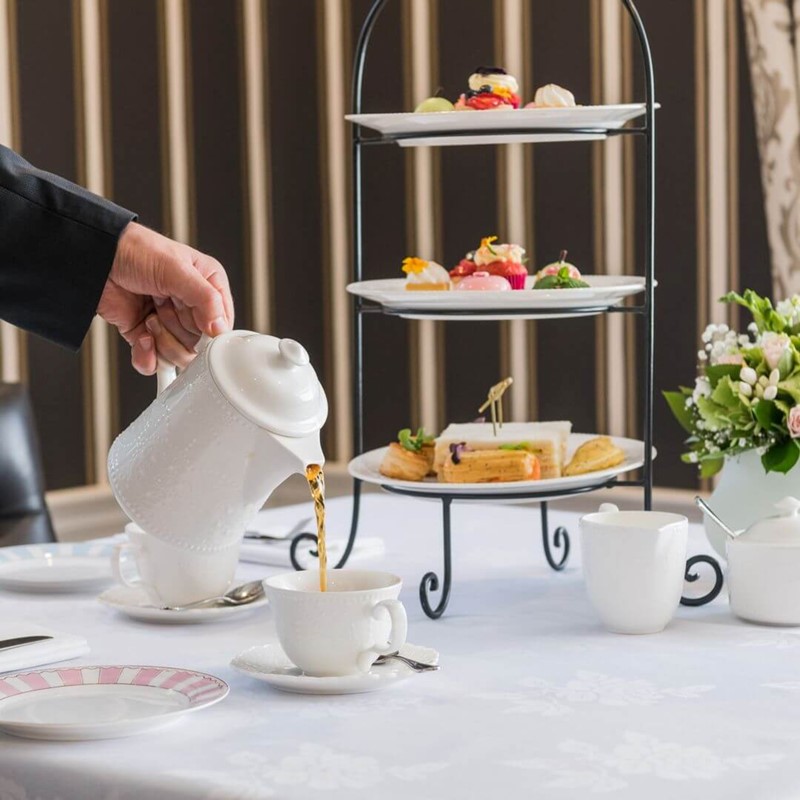 Eliza's Manor
High tea at Eliza's Manor in Christchurch is a charming and intimate experience that transports you to a bygone era. Housed in a beautiful historic building, the high tea service offers a selection of delicious treats, including sweeet english scones with strawberry preserve chantilly cream, croissant beef bresola with balsamic roast tomato horseradish, and macarons with burnt honey ganache to name a few. The elegant setting and attentive service make for a truly memorable experience. 
Penny Black Victorian Tearoom
Found in the unique environment of The Tannery, Penny Black is reminiscent of a bygone era. Evoking Victorian England across a range of high teas, as well as light breakfast and lunch. Absorb the tasteful décor, finest specialty tea and fresh locally roasted coffee, enjoying the first class personalised service from the Master of the House.
Mona Vale Homestead and Pantry
High tea at its finest in the elegant heritage setting of Mona Vale. Only minutes from the city, sit back, relax and enjoy an 8-piece high tea overlooking perfectly manicured gardens. Savour treats such as the lemon meringue tart or profiterole with thyme, NZ Manuka honey and goats cheese mousse to name just a few. Compliment your high tea selection with a cup of tea, coffee or bubbles.
40 Mona Vale Avenue, Fendalton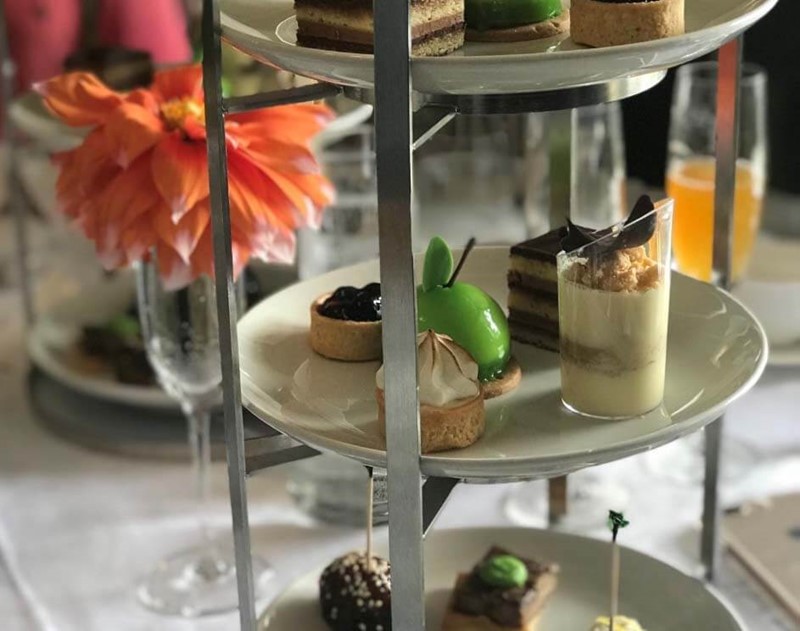 50 Bistro
Located inside The George, 50 Bistro offers traditional High Tea in a modern and luxurious setting. Handcrafted petite sandwiches, savouries and cakes are served alongside an epic selection of teas. Want to step it up a notch? Indulge in a glass of Nautilus or Bollinger Champagne with your treats - the perfect day out!
Midnight Shanghai
Spend an afternoon with friends at Midnight Shanghai and enjoy high tea with bottomless tea included. Or go all out and add cocktails. Bookings are essential.
Midnight Shanghai, Riverside Market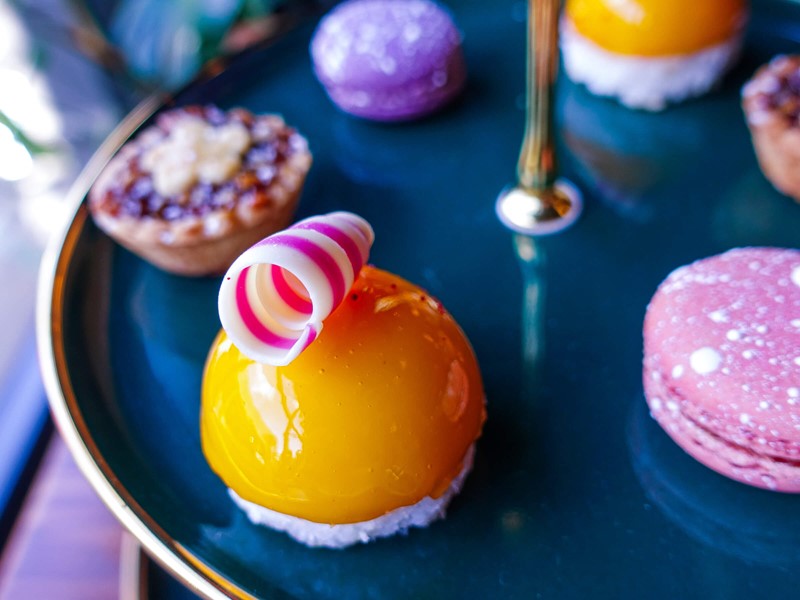 The Tea Rooms
Situated in the heart of the city, Christchurch institution Ballantynes is where you'll find a classic gourmet High Tea experience. The bright-pink floral wall paper contrasted with crisp black and white decor form the perfect backdrop for the ol' Instagram feed. Get ready for an afternoon full of delicious bite-sized goodies, a decent cuppa finished with a spot of shopping!