Explore
Top Activities In Aoraki/Mt Cook
A Guide To Top Activities In
Aoraki/Mt Cook
Home to New Zealand's tallest mountain and biggest glacier, the grandeur of Aoraki/Mt Cook National Park and all it holds is like no other.
It may be home to the tallest mountain in New Zealand, but you don't have to be a mountain expert to experience the Aoraki/Mt Cook region in winter. From short walks and day hikes, to snow adventures and scenic flights, this area is sure to tick the boxes. So chuck on an extra layer or two, and explore the winter activities on offer in Aoraki/Mt Cook.
So How Do I Get There?
Aoraki/Mt Cook Village is about four hours drive from Christchurch city. The drive is straight forward starting on SH1, turning off to Geraldine and following the inland scenic route to SH80. The road into Aoraki/Mt Cook is one way and single lane. Highlights along the way include Fairlie Bakehouse for their famous pies, soaking in the hot pools at Lake Tekapo, and taking in the view at Lake Pukaki and Peter's Lookout on SH80.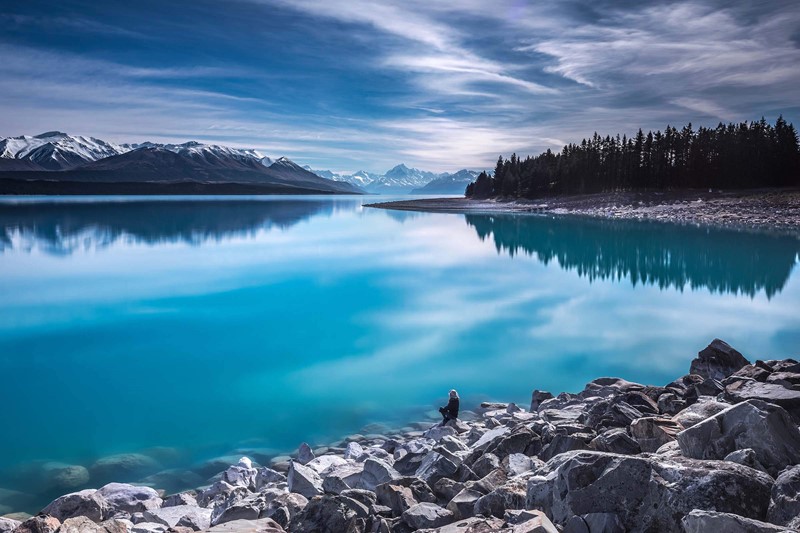 Ok Cool. Where should I stay?
You've got options. Aoraki Alpine Lodge has beautiful private rooms with ensuites and a shared kitchen. Want to treat yourself? Check into The Hermitage Hotel, with luxurious options from hotel rooms to chalets. The Hermitage also have in-house restaurants, cafés, a gift shop and shares a premises with the famous Sir Edmund Hilary Centre.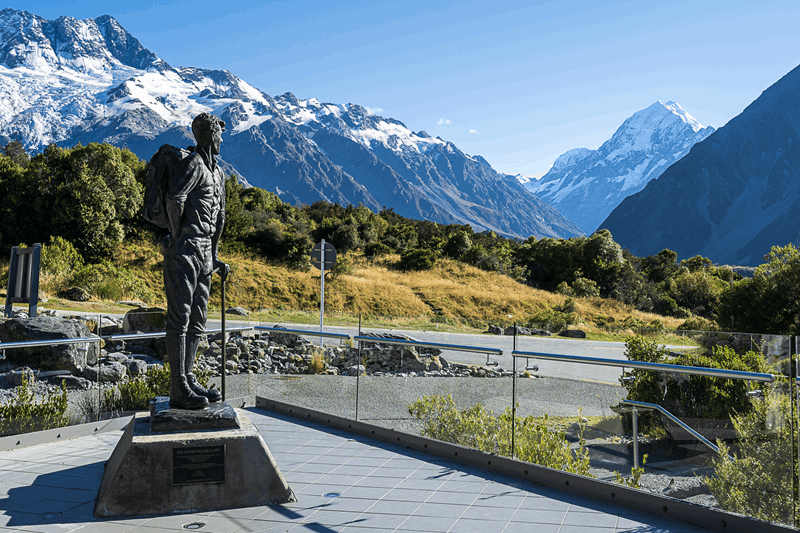 Got My Room Sorted. So, What Should I Do?
Again, you've got options. Our top picks:
Walk The Aoraki/Mt Cook Village Tracks
Governors Bush Walk is an hour loop track starting at the public shelter. The bird song through the bush is impressive and you can check out Sir Edmund Hilary café and bar for chips and a hot drink.
Kea Point Track is two-hours return and leads to a lookout over Mueller Glacial Lake with a clear view to Mt Sefton, Hooker Valley and Aoraki/Mt Cook. This is a fantastic sunset spot where you can hear avalanches and Kea.
The Hooker Valley Track is an iconic New Zealand track. The views are other-worldly and the track is easily accessible to most. Expect swing bridges and great views over the Hooker River, and an up-close-and-personal view of Aoraki/Mt Cook. This is a longer walk at almost 10km, taking about three hours total. Before you head out, fill up at the Hermitages' Alpine breakfast buffet. Check the weather before heading out and take warm clothes.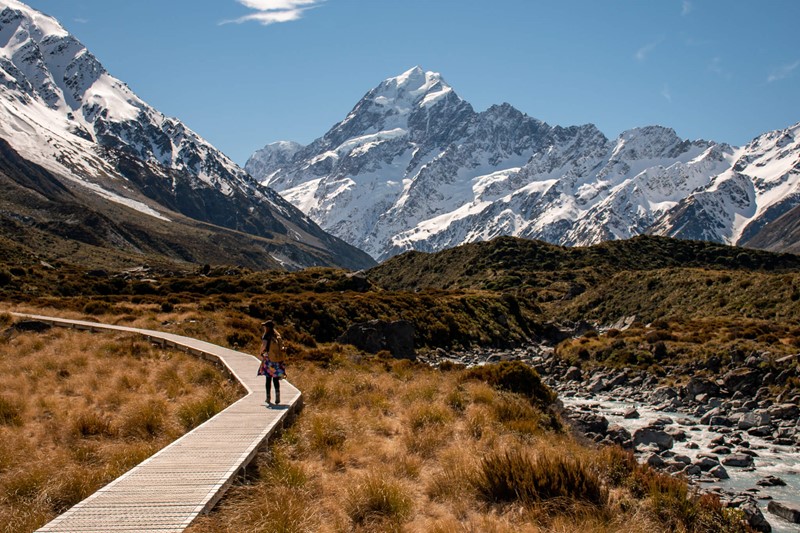 See A Glacier!
Tasman Lake is an awesome short track to amazing glacial lake views, icebergs, Aoraki/Mt Cook and the 27km-long Tasman Glacier. It's about 40 minutes return to the top viewpoint with the option to see the Blue Lakes. Tasman Lake is one of the best spots to see at sunrise so make sure you have your camera with you!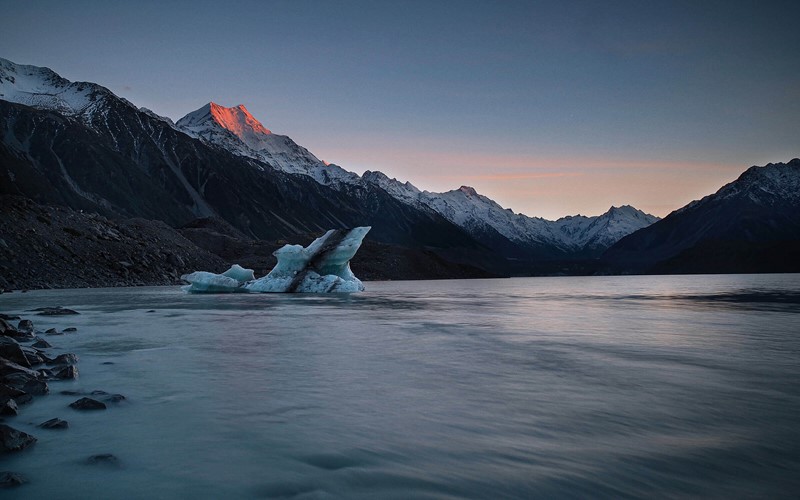 Take A Scenic Flight!
There's truth in saying the best way to see Aoraki/Mt Cook is from the air. Scenic flights bring the grandeur of the mountains to life and are more than comfortable with good views from any seat. You'll see Aoraki/Mt Cook, Franz Josef and Fox Glacier, the Tasman Glacier and more. Mt Cook Ski Planes offer a variety of flight experiences – including alpine landings – and is the only place in the Southern Hemisphere where you can fly on a ski-plane!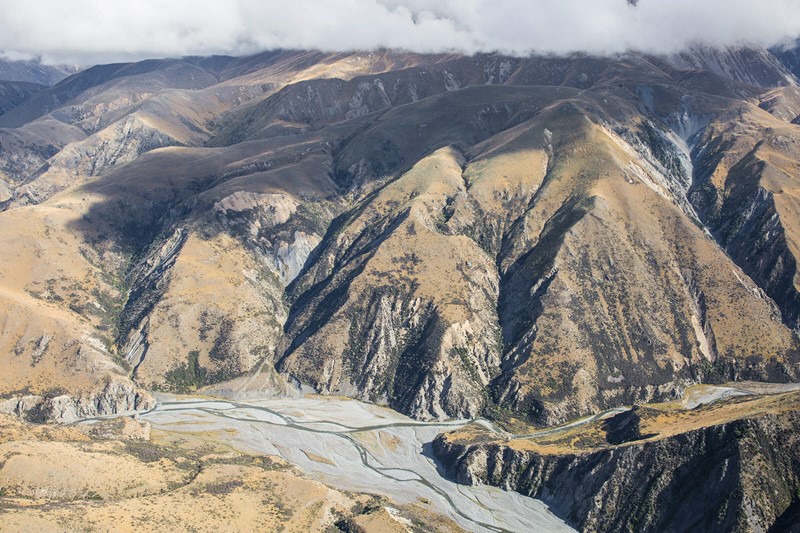 Ski From A Helicopter
Get a dose of adrenaline with a day of heli-skiing, an experience jam-packed with excitement. Mt Cook Heliski has exclusive access to six mountain ranges with over 200 runs all cloaked in beautiful powdery snow. experience isn't reserved for the pros – if you're confident enough on your skis or board, there are options for you. Check this out as a bucket list option while in Aoraki/Mt Cook.